Why You Won't Recognize All The Judges On Robert Irvine's The Globe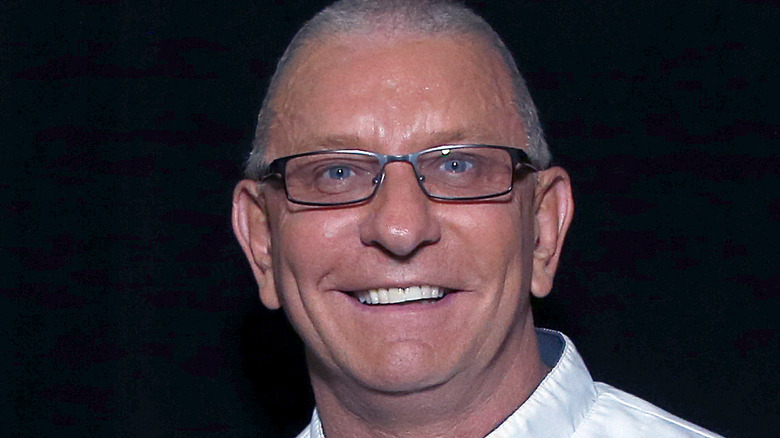 John Lamparski/Getty Images
In Robert Irvine's new food competition series "The Globe," premiering July 17 on Discovery+, participating chefs will explore the world virtually and be tasked with cooking an authentic dish from the region's cuisine using traditional tools and ingredients. How the show will work is by using an immersive 270-degree screen that will allow the chefs to "travel" to an undisclosed city, from Kyoto to Tel Aviv to get their task. They'll meet plenty of well-known personalities along the way, too, such as Iron Chef Masaharu Morimoto and award-winning culinary star Daniela Soto-Innes (who also is a series judge). But other faces will be brand-new, Irvine explained to the Chicago Sun-Times.
"What is so unique is that we've brought judges from whatever part of the world we're traveling to," Irvine said in the interview. That could mean that one episode will feature a professional chef from the designated country, while another might star a local housewife. "They're all very well-versed in the area and the country where we are cooking," Irvine said, adding that he tastes the contestants' food and makes comments, but doesn't have a say in who wins.
Why Irvine wants "The Globe" to feature both famous and unknown judges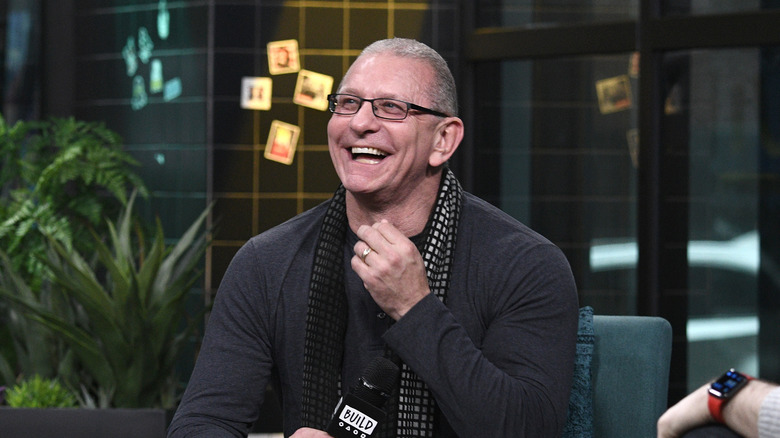 Gary Gershoff/Getty Images
Irvine wants his new competition show to be "an education" — both for himself and for viewers. "People think chefs know everything when it comes to food. But we don't," he told the Chicago Sun-Times. By recruiting judges who live in and are deeply knowledgeable about the cities where contestants will "travel" to, viewers will learn authentic knowledge about food and culture, he said.
Competitors on "The Globe" may travel virtually to places they've never been before and use equipment and ingredients they've never seen. At least, that's what Irvine hopes. Culinary locales include Beijing, China; Lima, Peru; Addis Ababa, Ethiopia; Mumbai, India; and more. Across five episodes, the 16 chefs will receive crash courses from local experts in designing cuisines of the world, then put their skills to the test to win a vacation or the $25,000 grand prize.
While Irvine will serve purely as a host instead of a contestant or judge, he plans to learn as much as possible from "The Globe" as well. "In our lives we are drawn to foods we grew up with and we stick in our lanes," he told the Chicago Sun-Times. "But I want to experience everything. ... Show me something I don't know and I'm like a sponge."