What Masaharu Morimoto Wishes Viewers Got To See On Iron Chef - Exclusive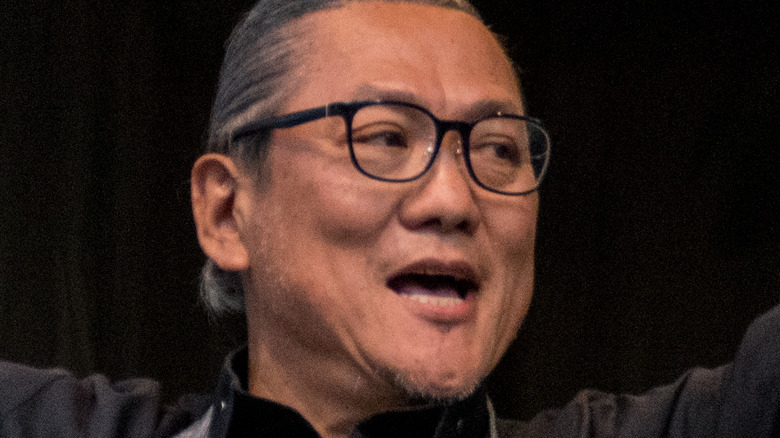 Shutterstock
Cooking competitions are designed to make talented people face the unexpected, demonstrating their skills under pressure on for millions of viewers. Kitchen stadium showdowns on "Iron Chef" showcased high-stakes setups with some of the biggest names in the industry (via Food Network). Pitting Iron Chefs such as Bobby Flay, Cat Cora, Alex Guarnaschelli, and Masaharu Morimoto against one another makes for compelling television and innovative dishes. Iron Chef Morimoto told Mashed in an exclusive interview that, when competing on the program, he "focused on the challenge at hand and always wanted to win." In other words, he leaned into competition and less onto personality. 
Morimoto is perhaps such a pro on the show because, in addition to competing on the American version for many seasons, he also appeared on the original Japanese "Iron Chef" in 1998 (via Iron Chef Morimoto). This old-school chef made a name for himself as the chef to beat before the boom of cooking competitions appearing on seemingly every channel. (He also built his brand around his impressive skills with a Japanese blade, a tool he calls "essential.") But the same chef known for reliably taking down the competition revealed to Mashed that the stress of his early days as a cooking show competitor didn't allow him to express more of his true personality.
Iron Chef Morimoto wishes audiences could see his 'fun' side on camera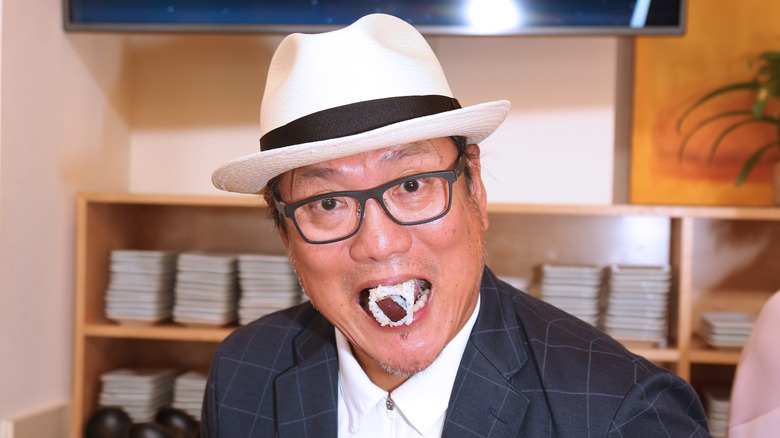 Shutterstock
Celebrity chefs need to be savvy when it comes to building the cult of personality as part of their persona. Gordon Ramsey is known for his explosive and at-time volatile outbursts in the kitchen. Ree Drummond built her brand around a down-to-earth approach. Iron Chef Morimoto projects a cool-as-a-cucumber vibe who doesn't suffer fools (just us picking up on that?), but the chef says he doesn't feel the show always showcased the "different sides of [his] personality."  Find a photo of Morimoto, and you'll see what looks like a fun-loving and — dare we say — wacky guy. "When I competed on 'Iron Chef America' ... it was quite a stressful experience," says Morimoto. "The viewers didn't always get to see the real me, so being able to laugh and smile more is refreshing." 
Despite this, the celebrated chef is quick to point out his gratitude for how his many television appearances have "helped to open doors of opportunity." Following his initial run as an "Iron Chef" competitor, Morimoto has gone on to appear as a guest or guest judge on many different cooking and other types of television shows. Now, he can finally relax. "I get to have fun and be myself without the stress of winning a fierce competition like 'Iron Chef,'" says Morimoto.
Be sure to check out chef Morimoto on this season of MasterChef: Legends, and get the authentic "Iron Chef" experience at his restaurants (the newest Momosan Ramen location is in Miami). Unable to travel? Morimoto's single-malt whiskey, made in collaboration with Rogue Spirits, can be appreciated from the comfort of your home.