The Aldi August 2021 Products You Need For End Of Summer Parties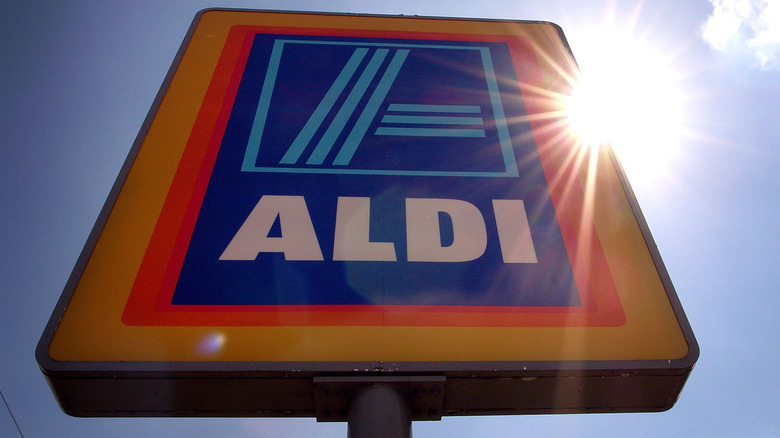 Christopher Furlong/Getty Images
Despite a silly and apparently unfounded rumor about Aldi closing that appears to have begun on Reddit, the German-based supermarket is not only here to stay, but it has also been growing in the past couple years, in spite of the pandemic. According to a press release from February 2021, the "Grocery Value Leader" has been steadily expanding its presence throughout the US, with plans to open 100 new locations by the end of 2021, as well as expanding e-commerce offerings and its curbside pickup service to an additional 500 locations for a total of around 1,200 stores with the option. That, in and of itself, is cause for celebration!
Though you probably don't have to really search hard for a reason to plan a party right about now. With the end of summer approaching and the Labor Day weekend, as well as the last day of camp and the first day of school, there are plenty of excuses to send out invites. Whatever you might have in mind for an end-of-summer soiree, here are the Aldi August 2021 products you need to have on hand to prep for party time. 
Mama Cozzi's Pizza Kitchen Cheese-Filled Pub Pretzels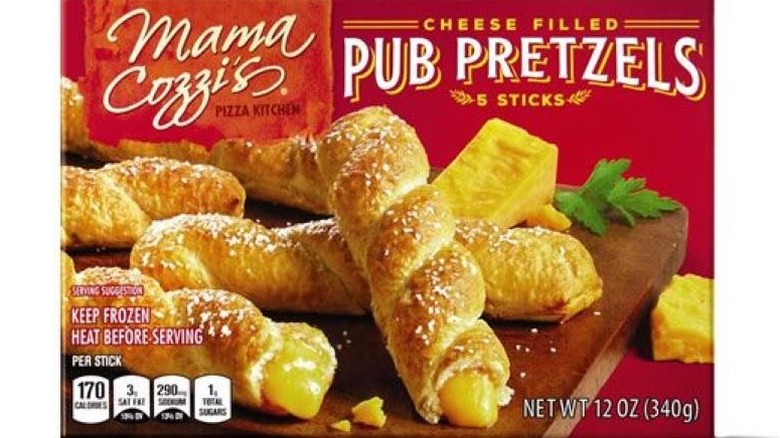 Aldi
What says summer street fest fare more than soft pretzels with cheese? Now you can bring that taste home with Mama Cozzi's Pizza Kitchen Cheese-Filled Pub Pretzels. Available for $2.49 per box starting on August 4, each one comes full with five gooey, cheese-filled salt-covered soft pretzel sticks. They're great for a party app and easy to make, too.
Park Street Deli Everything Bagel Dip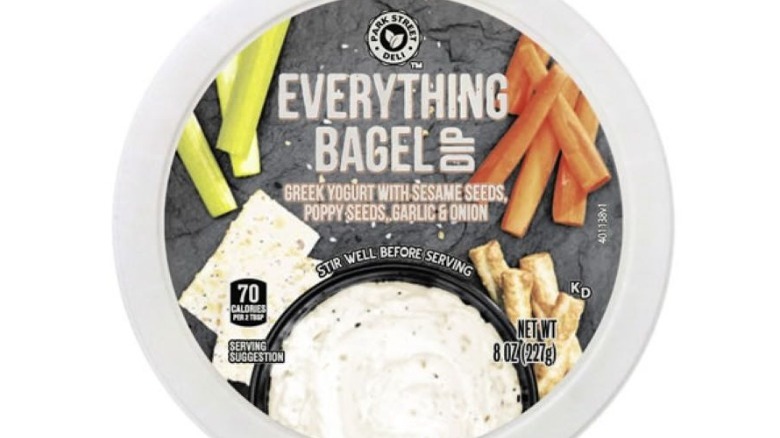 Aldi
By now, it has been well documented that the flavor of everything bagels is, indeed, everything — and the stand-alone seasoning is turning up in all sorts of previously uncharted territory. The latest iteration, Park Street Deli's Everything Bagel Dip, will be available for $3.29 starting on August 4 for all your end-of-summer party needs, or just to enjoy on a lazy weekend afternoon. It starts with a Greek yogurt base and has only 70 calories per serving, great for dipping or slathering on a multitude of foods.
Fusia Asian Inspirations Mini Wontons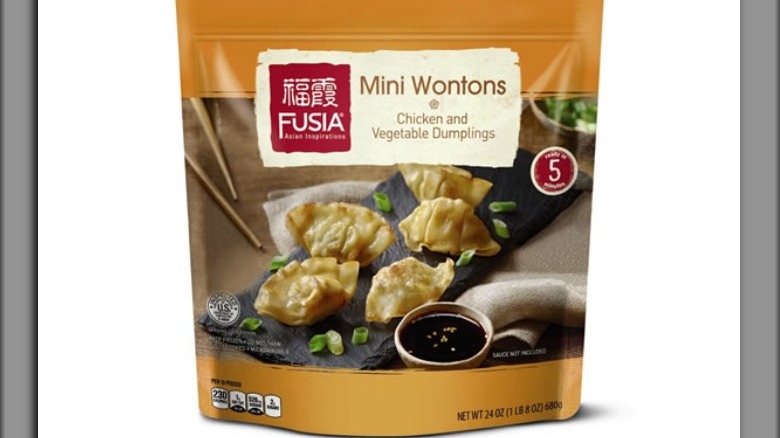 Aldi
Another one of the Aldi August 2021 products you need for your end-of-summer parties is Fusia Asian Inspirations Mini Wontons, which come filled with your choice of chicken and veggies or pork and veggies. Wontons, in case you haven't tried them yet, are pan-fried Chinese dumplings, which makes them the perfect finger food. These mini wontons are going to be available for $5.89 a package starting on August 11. 
Fusia Asian Inspirations Crab Rangoon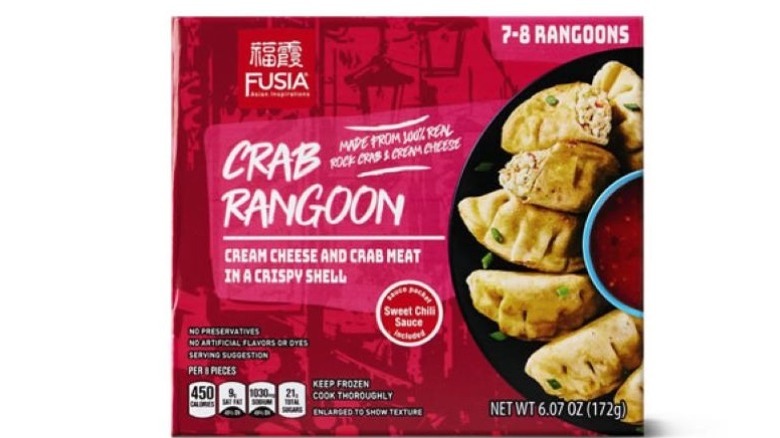 Aldi
You don't need to know the storied, twist-filled truth of crab rangoon to enjoy some of these tasty treats from Fusia Asian Inspirations. And you certainly don't have to throw a party to give yourself a reason to pick up a box or two from Aldi (available for $2.49 starting on August 11). But how cool would it be  to have a party featuring cultural treats accompanied by fun facts about the various selections? It's a great idea to get kids in the mood for learning, too!
Sundae Shoppe Ice Cream Cones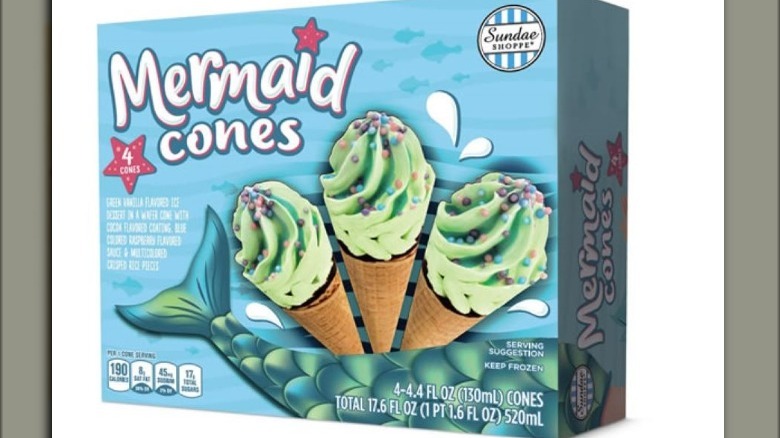 Aldi
Thanks to the marvelous invention of freezers, you can enjoy ice cream from your home any day of the week, any season of the year. But you knew that already. What you may not know is that you can stock up with really fun ice cream novelties such as Sundae Shoppe's ready-made ice cream cones, in either Unicorn, Mermaid, or Galactic flavors. Available for $3.49 starting on August 18, they come four in a box. That's a really good deal by any standards. 
Mama Cozzi's Pizza Kitchen Pizza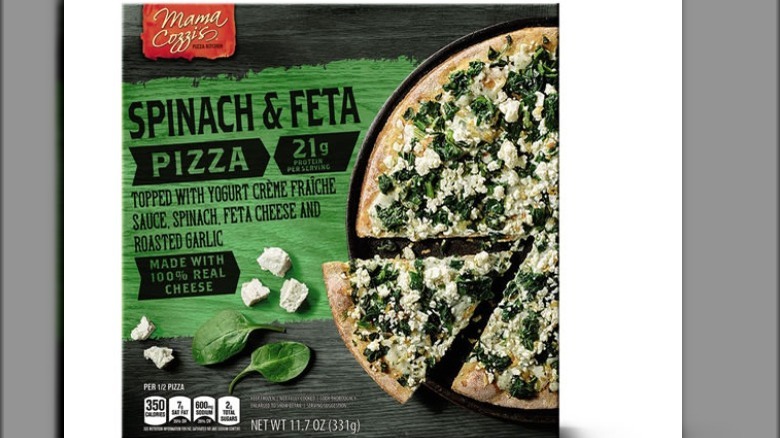 Aldi
The things that count as pizza toppings these days would, no doubt, shock your Italian grandma, but, really who are we to argue with progress? And in the name of progress, we are here to tell you that you'll be able to score yourself some very creative Mama Cozzi's Pizza Kitchen pizzas in Tex Mex or Spinach & Feta flavors, for $3.99 at Aldi starting on August 18. Go forth and have pizza just how you want it!
Casa Mamita Salsa Con Queso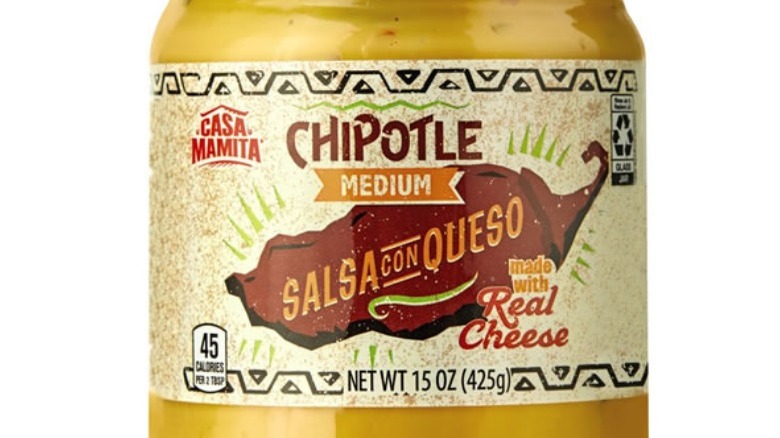 Aldi
Show us a party, and we'll show you a chip-and-dip setup! But here's how you can turn this standard party fare into awesome party fun — with a unique dipping sauce like Casa Mamita's Salsa Con Queso (that means "sauce with cheese") along with some super-spicy tortilla chips. Casa Mamita's Salsa Con Queso is made with real cheese and comes in medium-spiced flavors, in your choice of Green Chile or Chipotle. Starting August 18, Aldi will be stocking these for $1.95 per jar. 
Taco Bell Tortilla Chips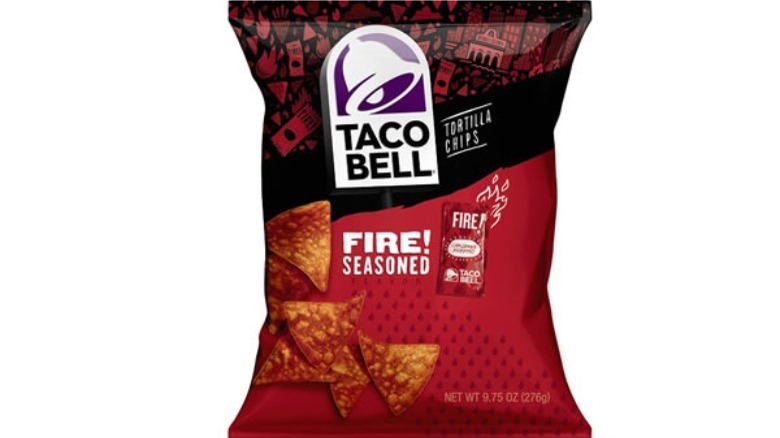 Aldi
If you're going to be introducing a really fun and interesting dip at your end-of-summer party, be ready with the right chips, too! Starting on August 18, for $2.99 per 9.75-ounce bag, you can pick up Taco Bell's version of tortilla chips in your choice of "mild" spice or ... "Fire!" — if you dare. It's not like they're made of ghost peppers or anything, not that there's anything wrong with that. 
Beyond Meat Beyond Burger Plant-Based Patties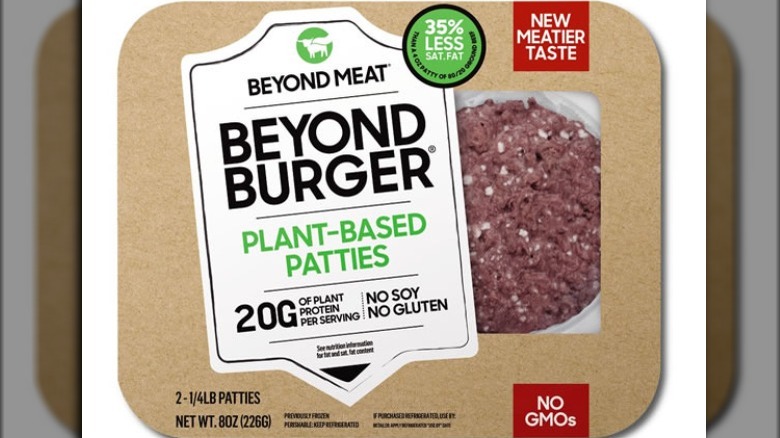 Aldi
Burgers and hot dogs are one summer grilling tradition in need of no tweaking whatsoever to remain utterly perfect year after year. But what about your vegetarian and vegan friends? To make sure they're covered at your end-of-summer party, nab a few packages of Beyond Meat Beyond Burger Plant-Based Patties. They're going to be available at Aldi starting August 18 for just $3.99 for two quarter-pound patties.
Stuffed Puffs Filled Marshmallows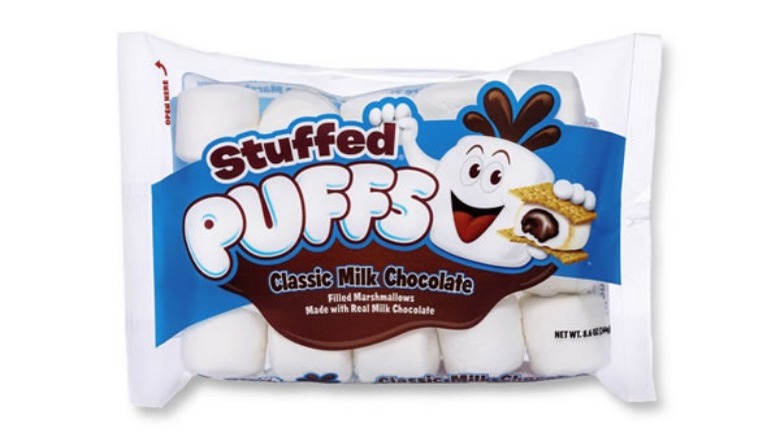 Aldi
Like burgers and dogs, s'mores need no special bells and whistles to make them the perfect end-of-summer party fare. But what if we told you that Aldi would be stocking Stuffed Puffs Classic Milk Chocolate-Filled Marshmallows starting on August 25 — for just $3.50 a package? That's right, we said chocolate-filled marshmallows that will melt beautifully on a graham cracker. If only Aldi would put some chocolate-coated graham crackers on special right about now, life would be just about perfect. 
Park Street Deli Skinny Dip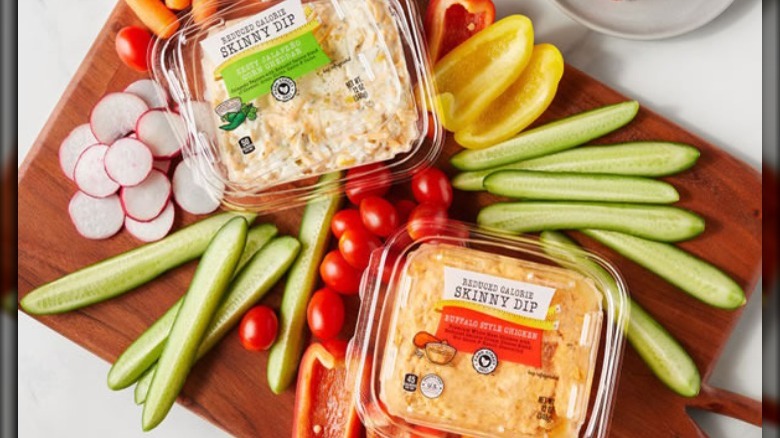 Aldi
While there's no obligation to include health-minded fare at your end-of-summer party, if you do feel like offering some crunchy veggies with a satisfying dip at your next soiree, then you'll want to consider Park Street Deli's Skinny Dips, in your choice of Zesty Jalapeño or Buffalo flavors. Starting on August 25, you can find them at Aldi for just $3.49 for around 12 ounces. 
Casa Sangrioso Sangria Rosé Box Wine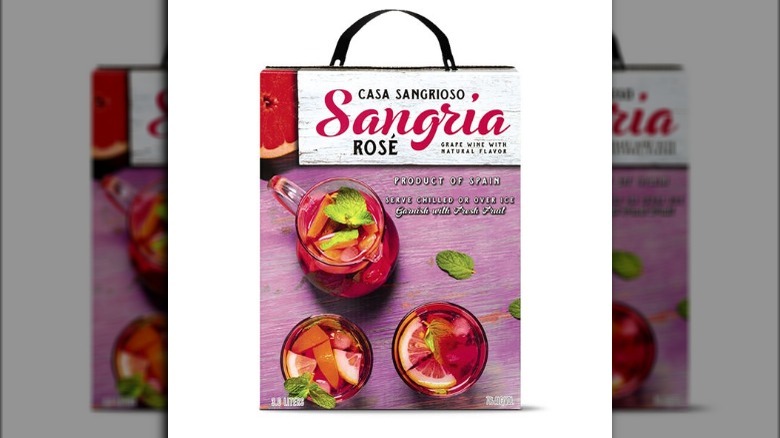 Aldi
It's always wine-o'clock somewhere, especially during all hours of your end-of-summer party (as long as it's a party for adults, of course!). We feel certain that when Aldi makes this Casa Sangrioso Sangria Rosé Box Wine available for a mere $10.99, it's going to sell fast. Set your calendars, because the race to rosé begins on August 4. It even comes with its own handle for conveniently getting it home.