Giada De Laurentiis' Latest Cookbook Is A Hit For This Hills Alum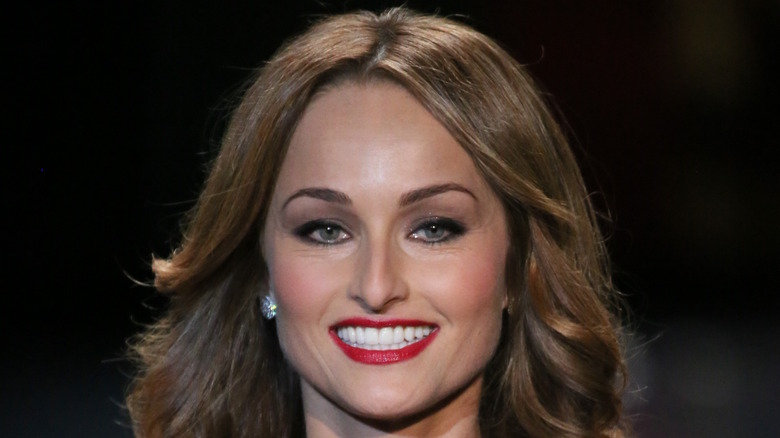 FashionStock.com/Shutterstock
It's always interesting when we see that one celebrity we've followed for years is a fan of another celebrity we love. It's like Sunny Anderson and Bobby Flay on Food Network — there's something charming about how Anderson is a superfan of Flay, just like so many viewers. So it was fun when an Instagram story popped up from Kristin Cavallari where she was talking about one of her favorite cookbooks, "Eat Better, Feel Better" by Giada de Laurentiis.
You may remember Cavallari from the MTV show "The Hills," but in recent years she's been busy. She has a lifestyle brand, Uncommon James, and, like De Laurentiis, she's a published cookbook author. Both of her cookbooks, "True Roots" and "True Comfort," feature recipes that are gluten, dairy, and sugar-free. Considering the healthful bent of the recipes in De Laurentiis' most recent cookbook, it starts to make sense why Cavallari is a fan, and the recipe she talked about on her Instagram Story sounds delicious.
Kristin Cavallari's favorite Giada De Laurentiis recipe
"Eat Better, Feel Better" has hundreds of pages of recipes to choose from, but Cavallari went to Instagram to talk about what she's says is "hands down my favorite recipe in the book:" The steamed cod in coconut milk.
"For lunch today I'm making steamed cod with coconut broth," Cavallari shared. "This is out of Giada's latest cookbook, "Eat Better, Feel Better." I love this cookbook because it's really healthy. It's really yummy stuff in here." Cavallari says that it only took her about 12 minutes to make the dish. The recipe calls to steam cod in a flavorful broth made with coconut milk, shallots, ginger, lime, anchovy paste, and kale (via Eat Your Books).
If you're a fan of Cavallari's cookbooks, chances are you'll also like "Eat Better, Feel Better" by De Laurentiis, and vice versa. De Laurentiis seems excited about her newest fan, too –- she shared Cavallari's story on her own Instagram.