What Martha Stewart Does With Her Leftover Candy Canes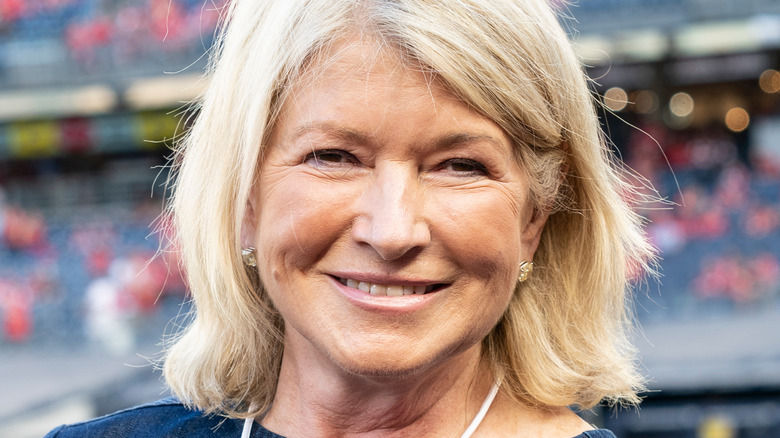 lev radin/Shutterstock
If you're at all into cooking and entertaining, chances are you're familiar with Martha Stewart, an OG food celebrity and hostessing expert whose career-sharing recipes, lifestyle tips, and "good [things]" (via AZ Quotes) launched in 1990, when Stewart was 49-years-old and recently divorced, with the publication of the first issue of her long-running magazine Martha Stewart Living (via her official website). Ever since then, she's been holding forth on how to make sophisticated but approachable food, advising on which kitchen items to keep on hand in the pantry or freezer, and hosting series ranging from PBS's "Martha Stewart's Cooking School" (via PBS) to "Martha & Snoop's Potluck Dinner Party" with unlikely co-host Snoop Dogg.
It sometimes seems like Stewart's kitchen and home expertise knows no bounds, which is why we listen to her when she explains which type of butter to buy or how to make a perfect cocktail. And when it comes to all things holiday, we consult the domestic goddess for her tips and tricks on that front, too — which is why we were all ears when we noticed a suggestion she has for using up leftover candy canes.
Martha Stewart mixes leftover candy canes with vanilla ice cream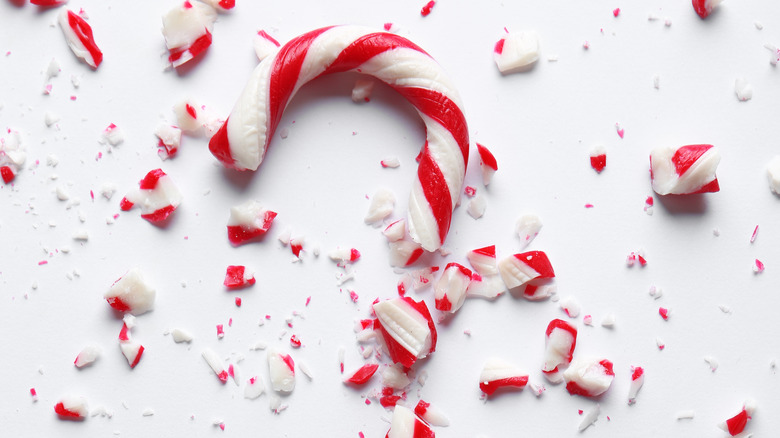 New Africa/Shutterstock
Of all the sweet treats associated with Christmas, candy canes might come to mind first and foremost. With their red and white stripes echoing Santa's suit, these sugary sticks can be found hanging from Christmas tree branches, topping cupcakes, and melting into lattes for a minty morning pick-me-up. If you've read about the candy cane shortage that's expected this month, you may have already stocked up on boxes and bags of the iconic candy — and might find yourself with some extra canes in the next few weeks.
If you're looking for ideas on how to use up excess peppermint candy, look to Martha Stewart, the cooking and entertaining expert who's been in the biz for more than three decades (via her official website). Recently, she shared a holiday hack for candy canes that sounds super tasty: Crushing them up and stirring them into a homemade vanilla ice cream. "My grandchildren love it," she told Food & Wine. "We crush candy canes with a rolling pin and mix them into the custard." Too tired or lazy after all the holiday celebrations to pull a Martha and make from-scratch ice cream? Just fold the crushed candy into a softened tub of vanilla ice cream.