Duff Goldman's Cake Crossed The Country For A Billionaire Wedding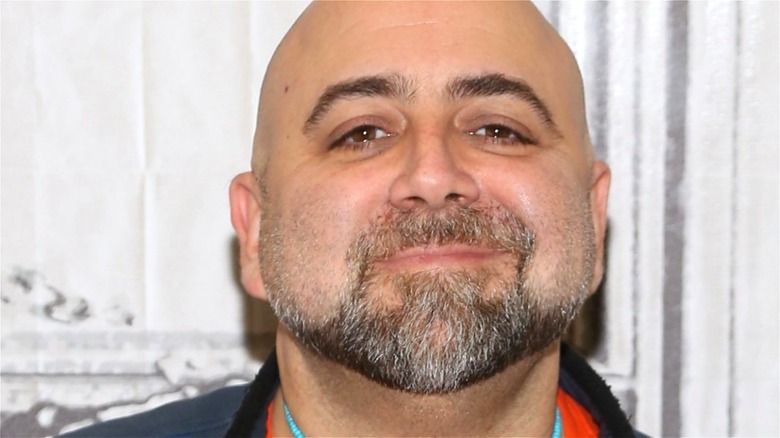 Manny Carabel/Getty
Duff Goldman definitely gained a large following when his popular show, "Ace of Cakes" premiered with the unique premise of filming artists who decorate high-quality cakes with zero experience. While "Ace of Cakes" only ran from 2006-2011 and per Duff Goldman, will never make a return to the big screen, the Charm City Cakes owner is still filming television shows like "Buddy vs. Duff" and still, of course, making masterful cakes over a decade later.
When considering all the artistic creations created by the one-of-a-kind baker over the years, Goldman holds special admiration for a select few. As for the one Goldman is most proud of, he considers the R2D2 replica he made for producer George Lucas to be his best achievement (via The Daily Beast).
A few days ago on Instagram, the star baker posted a throwback picture of another drool-worthy creation: a "Game of Thrones" wedding cake with a detailed lifelike mini castle placed on top. It's safe to say Goldman has accrued enough experience to be trusted with any wedding's prime centerpiece. So much so that when billionaires want the master baker to make their wedding cake and have it delivered to Wyoming, Duff Goldman accepts the challenge.
The Duff Goldman creation that traveled across the country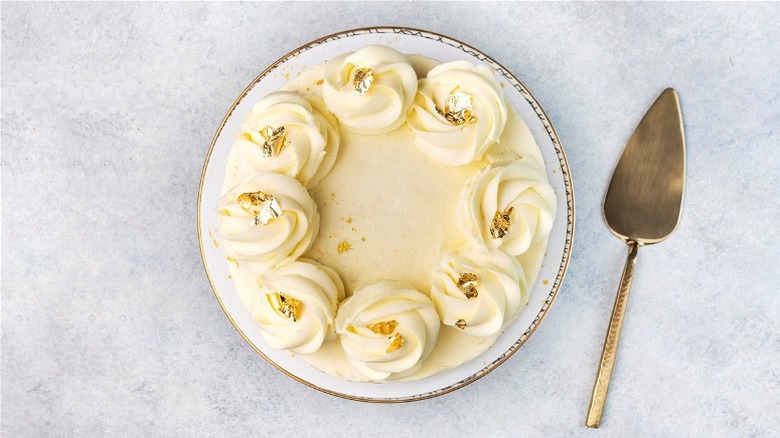 Elena_E/Shutterstock
Though Duff Goldman's most recent "Alice In Wonderland" creation may be turning heads on Instagram, the master baker is making strides to impress elaborate wedding lovers all over the nation. A few days ago, the COO of Meta (formerly Facebook) Sheryl Sandberg married the founder and CEO of Kelton Global, Tom Bernthal, in the wide open countryside of Wyoming (via Insider).
Along with an impressive guest list including Serena Williams and Mark Zuckerberg, the wedding guests dined on "avocado tartlets and wagyu steaks" and a specially made cake by none other than Goldman and the staff at Charm City Cakes (via People). The cake was made at the Baltimore location and delivered over 26 hours in an insulated truck to the Trail Creek Ranch in Jackson, Wyoming.
Not only that, but a representative for Charm City Cakes told People all of the vanilla and chocolate cake's four layers were also edible. The extravagant dessert was adorned with pink flowers to match the pink dahlias grown in the wide-open state. This unique, well-traveled wedding cake is yet more proof that Duff Goldman's creations are still making impressive moves around the globe.