What Made Ace Of Cakes So Unique, According To Duff Goldman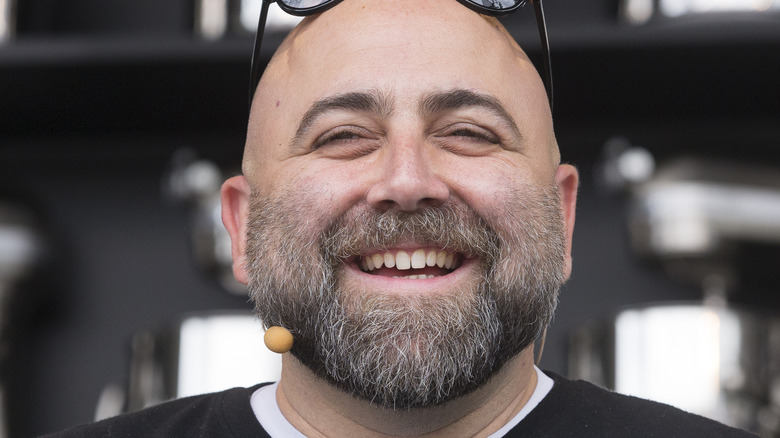 Sterling Munksgard/Shutterstock
You might remember the Food Network series "Ace of Cakes," which ran from 2006 to 2011 (via IMDb). Hosted by chef Duff Goldman, "Ace of Cakes" gave us an inside look at the activities of Charm City Cakes in Baltimore. Each episode showed us the creation of otherworldly cakes like no one had ever seen before.
And so of course we were crushed when Food Network announced the show's cancellation after roughly 120 episodes. Where else could we watch the construction of a Dr. Seuss wedding cake or a life-size R2-D2 cake? What other show could entertain us with the inclusion of drills and blowtorches as kitchen utensils?
Despite all the messages from fans of the show, Goldman has said that "Ace of Cakes" will not be returning. Why not continue a show that routinely broke down baking barriers and inspired viewers across the country? Well, there's actually a pretty good reason. 
Ace of Cakes was a once-in-a-lifetime series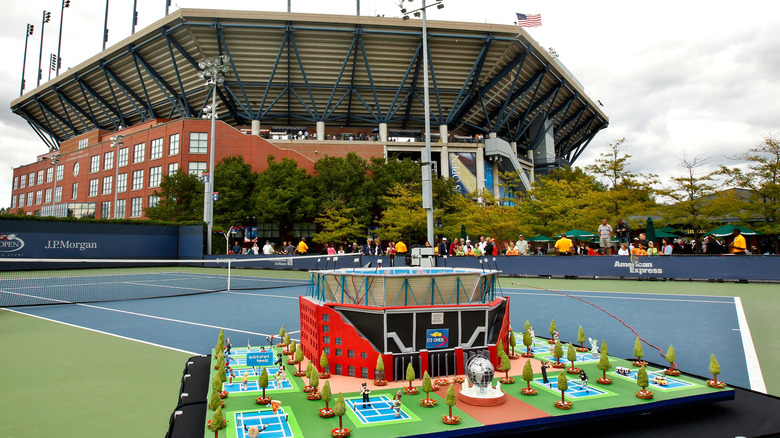 Mike Stobe/Getty Images
In an exclusive interview with Mashed, Duff Goldman said that what helped make the series so special was that the cakes were being created by people with little to no decorating experience. He explained, "The thing about 'Ace of Cakes' was, I didn't know what I was doing, right? I'd never worked in a cake shop before ... Nobody was a cake decorator. Everybody came from art school and we had no idea what we were doing."
All those technical difficulties we saw were real challenges for the Ace of Cakes team. Goldman said they were learning and making things up as they went. Unfortunately, once you learn something, you can't unlearn it. This was also reality TV at its most real in that nobody was playing to the camera. As Goldman explained on an episode of the podcast "Food Network Obsessed," "I think one of the things that was so wonderful about 'Ace of Cakes' is that nobody really cared that they were being filmed. And I think that's what made it really good" (via Apple Podcasts).
Goldman described the show as " very honest" and not "produced at all." The inability to recreate that inexperienced cast is why "Ace of Cakes" can't come back for an encore. It was true reality TV, messes and all. That kind of feeling is impossible to rediscover with a cast that has since become professional bakers.