What Happened To TaDah After Shark Tank?
Ever since it first aired in 2009, ABC's "Shark Tank" has acted as a conduit for investors to fund budding businesses (per Entrepreneur). However, it wasn't the first show of its kind. In fact, a nearly identical version called "Tigers of Money" appeared on the screen in 2001 to Japanese audiences, followed by Manchester, England's "Dragons' Den" in 2005 when Sony Pictures Television released the rights for a recreation. When Season One of "Shark Tank" premiered, it racked up 4.23 million viewers on its first night.
Appearing on "Shark Tank" has the potential to impact your business in major ways. One, because you might get a hefty investment and partnership, and two because of the publicity the show gets. According to Parrot Analytics, the program is demanded 21.4 times more than the average show — a number that's only matched by 2.7% of all shows. 
This type of audience is likely what TaDah's owner hoped to advertise to when he appeared on "Shark Tank."
Concerns arise in the tank
TaDah owner John Sorial is passionate about creating high-quality Mediterranean food, thanks to his Middle Eastern background. After Sorial realized chemical engineering wasn't for him, he went on to create TaDah's falafel street wraps. The wraps are made of whole wheat with chickpeas, herbs, and spices, and they come in both vegan and vegetarian variations. As an additional treat, the company also produces falafel poppers, which are bite-sized chickpea fritters. 
As part of Sorial's mission to create a meaningful business model, the company donates more than 25% of its profits to non-profit, socially active organizations, per its official website.
At the start of "Shark Tank" Season 11, Sorial pitched TaDah to a group of hungry sharks, per the Shark Tank Blog. Although the investors enjoyed the samples, they were worried when Sorial revealed that he only owned 25% of the company. They were also concerned about the large charity donations and the profit drop from $2.5 million to $1 million. However, two sharks were still swimming to make TaDah an offer.
Two offers rolled in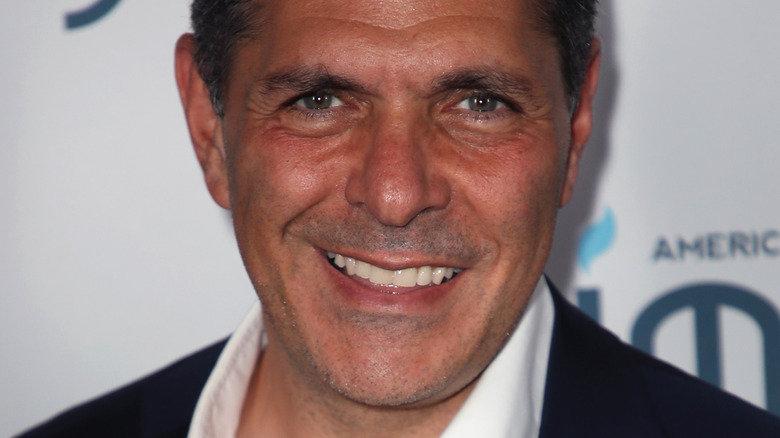 David Livingston/Getty Images
Due to some concerns following John Sorial's pitch, all sharks dropped out besides Mark Cuban and Kind's chief executive officer and guest shark Daniel Lubetzky, according to the Shark Tank Blog. Originally, the TaDah owner entered the tank asking for $300,000 for 10% of his business, but neither shark was willing to accept such a small portion of ownership. Lubetzky said he'd give Sorial $500,000 for 25%, and Cuban proposed $300,000 for 20% as well as a $500,000 line of credit. In the end, Sorial chose to work with Lubetzky, who also offered to buy out some of his other partners' portions.
According to Insider Growth, TaDah has made $4 million each year since its episode appeared on "Shark Tank" in 2019. The products are sold in Whole Foods, Lowes Foods, and many other grocery stores' frozen aisles. Today, the TaDah falafel wraps come in four flavors: Fresh Lemon-Garlic Hummus, Sweet-Spicy Harissa & Lebni, Feta Green Pepper Salsa, and Spicy Brown Sugar Harissa Hummus. Its poppers come in Lemony Roasted Garlic Hummus, Harissa Hummus, and Cucumber Dill Yogurt, according to the company's website.