The Most-Trusted Grocery Store In The US, According To One Poll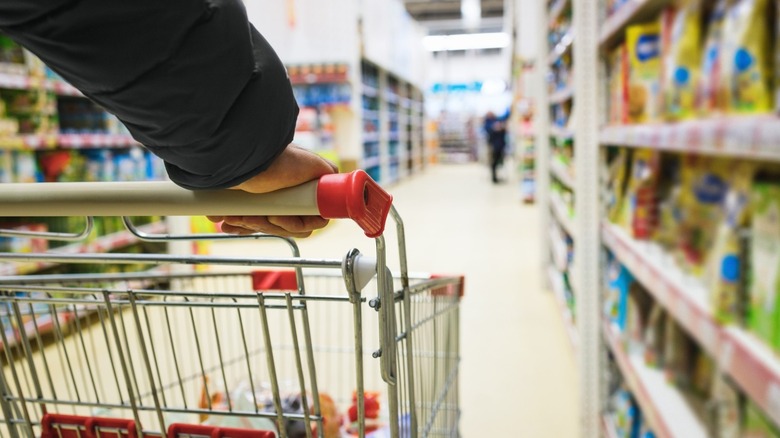 Michaelspb/Shutterstock
Groceries are becoming more and more expensive, and every penny saved counts. Per Fortune.com, food prices are currently at a 10-year high, and with COVID variant Omicron spreading across the nation, the inflationary costs we've all been experiencing are not going to let up any time soon. Everything from produce to milk may even see further increases as we make our way through 2022. That's why it's important to feel like your grocery store of choice can be trusted to meet your budgetary needs and provide quality items to purchase. But, with so many food stores to choose from, it can be tough to decide which one will give you the biggest bang for your buck. 
Now, thanks to a survey created by Newsweek and BrandSpark International, that task may have just gotten a little easier. Per a press release, BrandSpark surveyed 3,200 Americans to determine which grocery store retailer is the most trusted among consumers. The survey looked at 22 different aspects of a grocery store that inspires trust (from cleanliness to safety to range of goods sold and customer service standards), and, using this criteria, they were able to determine the top five grocery store brands both nationally and regionally. Surprisingly, or perhaps not so surprisingly, one retailer ranked number one nationally and in all regions of the U.S., with the exception of the Northeast.
Walmart is top dog for groceries, according to the survey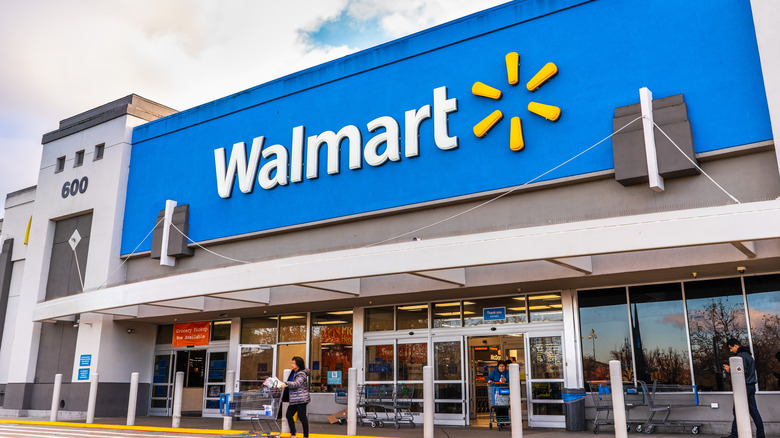 Sundry Photography/Shutterstock
The press release announcing the results of the survey and naming America's Most Trusted Grocers revealed the one stood out above the rest: Walmart. The substantial national brand claimed 15 top spots among the qualifying criteria, and as the release states, "prov[es] their promises of everyday low prices and one-stop-shopping convenience continue to resonate with shoppers." The only region that gave the number one spot to another retailer was the Northeast where consumers chose ShopRite as their most trusted grocer. Additionally, Kroger, German chain Aldi, the Southeast favorite Publix, and warehouse spot Costco were not far behind claiming the other four spots on a national level.
But, when it comes to particular categories like beauty, food and beverages, fresh meat, prepared foods, fresh produce, and home good products, the mega retailer Walmart is the place to be, as the company was head and shoulders above its competitors. Per Quartz, in 2017 alone, 95% of Americans made at least one stop to this store during the course of the week, proving we in the U.S. really like this chain. However, Walmart wasn't a clean sweep. It's worth noting, when it came to the survey results for the number one discount store, those honors went to Aldi.
Philip Scrutton, VP of Shopper Insights at BrandSpark, said in the press release, "Shoppers want their grocery trips to be convenient and efficient, especially during the pandemic and this busy holiday season. This means easily finding the quality items they expect at great-to-fair prices. Great grocers are trusted to fulfill this time after time and across channels, while the best add exceptional service or unexpected value."