Analyst Reveals Why McDonald's Stock Is Still Worth Buying Amid Food Inflation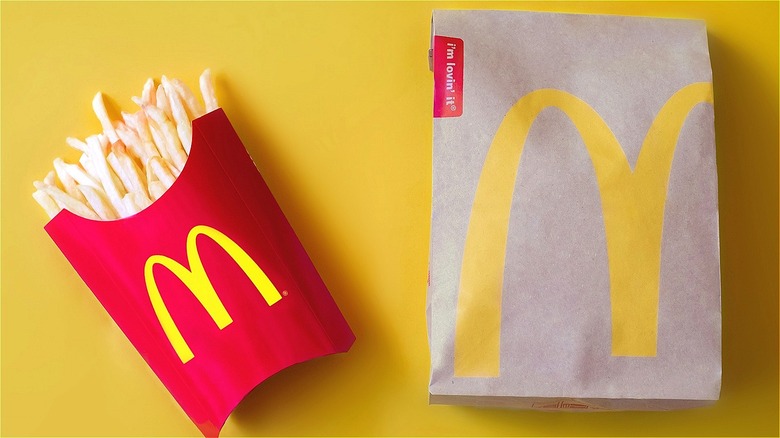 Nixx Photography/Shutterstock
All of us have felt the impact of inflation over the last year. Gas aside, the cost of food purchased at the grocery store has risen 12.2% so far in 2022 (via Grocery Dive). Beyond how inflation is really affecting spending habits in food stores, in contrast, customers dining out at fast-food chains purchase more items off value menus and take advantage of deals provided through restaurants' mobile apps (per CNN).
McDonald's, in particular, is one company that is using these price hikes as a way to attract more customers. In July 2021, the popular fast-food chain launched its new MyMcDonalds Loyalty Program to incentivize frequent customers and gain more knowledge about its base customer to offer more personalized deals (per CNBC).
The McDonald's app was an instant hit and within months signed up over 20 million members. The company attributed it reaching its yearly sales goals to app usage (via Restaurant Business). While inflation has driven the cost of eggs and ground beef at the grocery store, new trends in consumer spending may be leading to a brighter future for McDonald's, which could be an ideal climate for stock acquirers to make their move.
McDonald's 2022 sales makes stock attractive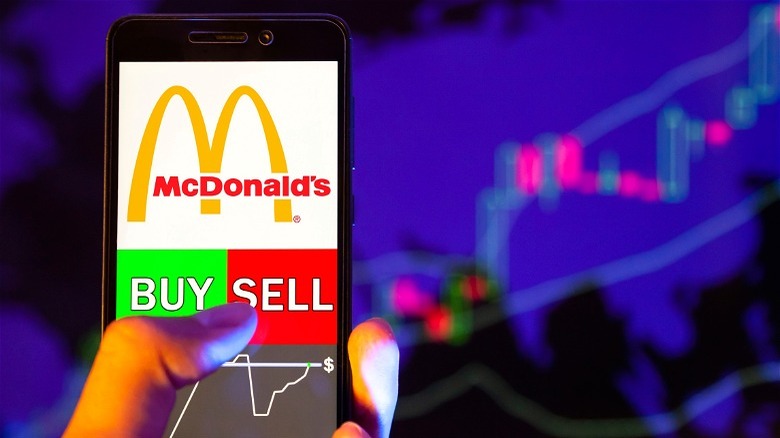 NPS_87/Shutterstock
While food prices may have skyrocketed over 12% this year, dining away from home has only increased half that amount, leading to a rise in McDonald's sales and making the company more attractive to stock buyers (per Insider). According to Ivan Feinseth, financial analyst of Tigress Financial Partners, McDonald's operating primarily within a franchised environment along with the company's advancements in technology and "digital marketing" make it a promising buy in the current market (via TipRanks).
Not only did McDonald's make a commitment to create more opportunities for diversified franchise owners last year, but the fast food company's sales increased 3.7% in the second quarter of 2022, proving that the rise in fast-food prices didn't affect consumers' desire to dine out (per CNN). While fast food restaurants have seen an increase in foot traffic this year — specifically, 6% in June — McDonald's experienced an increase of 16.7% (via Placer.ai).
With a sales increase of 10% in Q2 of this year, Feinseth believes McDonald's is one company you can feel good about in terms of its potential. Apart from the inflation news restaurant-goers have been waiting for in the projected lowering of costs to eat out, according to one stock analyst, buying into McDonald's stock looks like a safe bet.