The Secret Ingredient In Ina Garten's Turkey Meatballs Changes Everything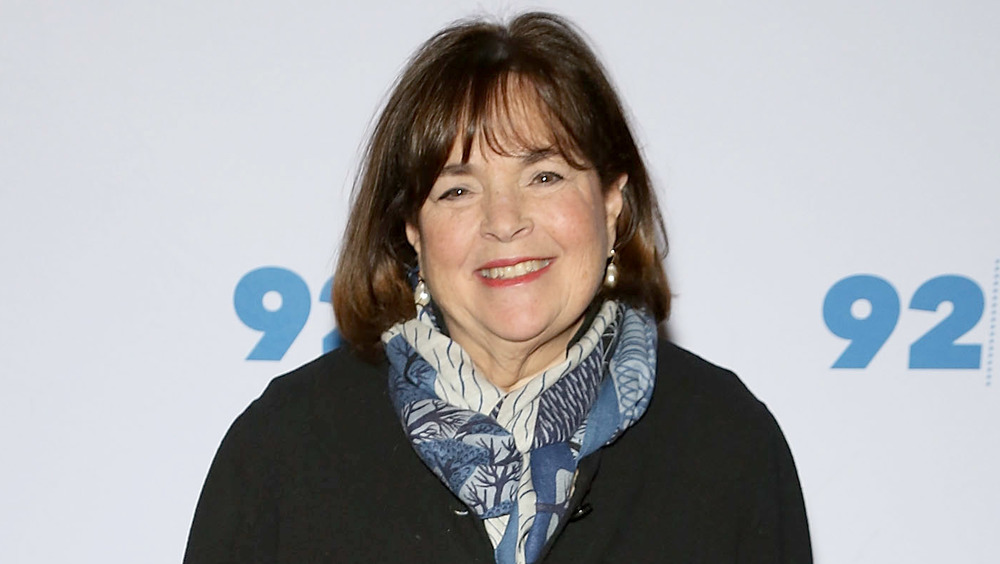 Manny Carabel/Getty Images
Ina Garten's turkey meatballs have home cooks raving. Garten's unique twist on an often bland-tasting beef alternative, is full of flavor including spices, savory fillings and a huge umami punch. Says one fan, "I made these meatballs for my family and they TOTALLY LOVED them. My family by the way are not fans of ground Turkey lol," (via Food Network). One of the big reasons why this dish is a little different, is that turkey isn't the only protein. The Barefoot Contessa star's recipe calls for not just ground turkey, but also sweet Italian sausage and prosciutto, which add a richness and depth that a solo turkey entree might lack.
Using a large mixing bowl, the recipe calls for adding turkey, sausage, prosciutto, bread mixture of homemade bread crumbs soaked in milk, Asiago, parsley, oregano, salt and pepper. Mix and mush to combine these ingredients, then you'll also add egg and oil. At this stage, you'll also add a secret ingredient that gives these tasty morsels a great kick — red pepper flakes.
Ina Garten's turkey meatball recipe comes with some delicious spice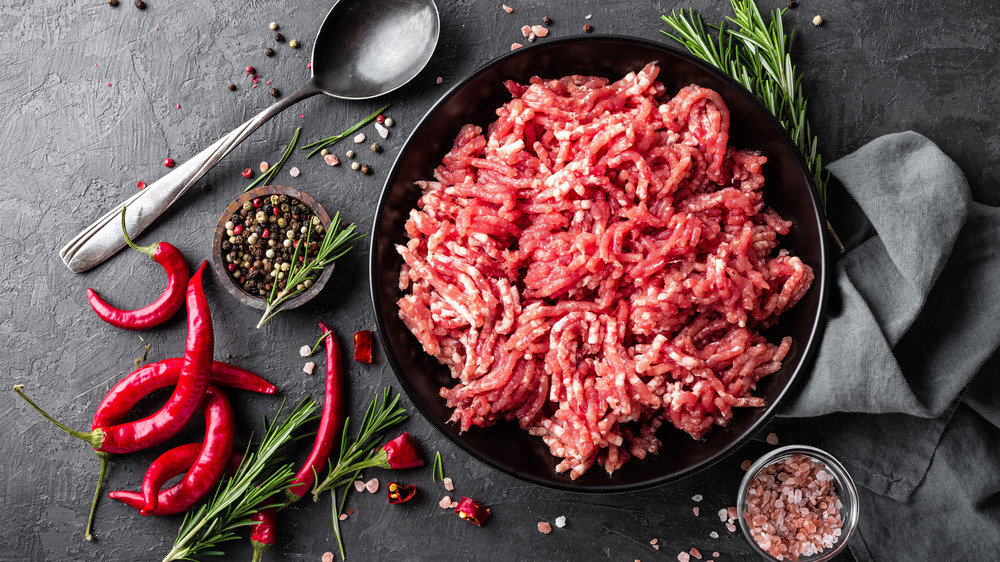 Shutterstock
Food expert, Sheela Prakash, describes the addition of the pepper as "a generous dose of red pepper flakes [that] gives these meatballs quite the kick, which I personally love. I find it balances all the savory richness and makes them extra primed for a bath in marinara sauce" (via The Kitchn). These meatballs are rolled into two-inch rounds and then baked in the oven at 400 degrees for 35 to 40 minutes. While Garten serves this dish atop spaghetti noodles and marinara sauce, the basics are easy to customize.
Prakash suggests adjusting the amount of salt or red pepper to taste and trying them atop garlic bread with an extra helping of parmesan cheese. Another recipe-tester suggests using the ingredients for meatloaf. "You can also adapt this recipe very successfully for a tasty meatloaf. You double the turkey (I use dark meat ground turkey) and the Italian sausage and up the other ingredients accordingly. I painted the loaf with ketchup and cooked it at 350 degrees for one hour and a half" (via Food Network).
However you enjoy these tasty turkey treats, the final verdict is that this spicy secret yields delicious results.