These Are The Best Snacks Coming To Aldi In July 2021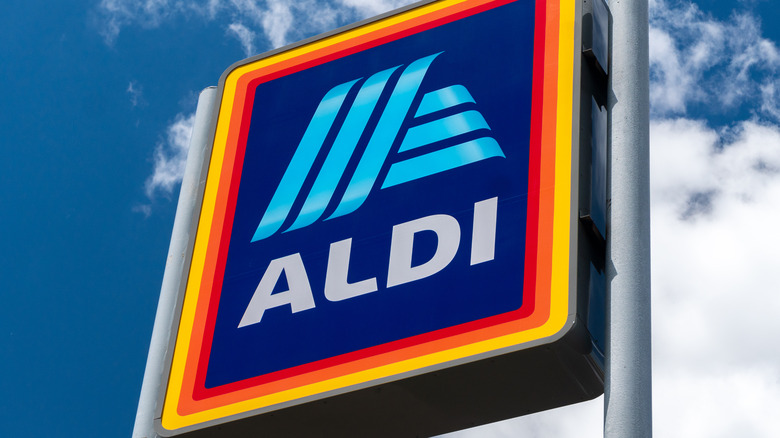 Shutterstock
Aldi's got everything you need while on a grocery run, and there are some snack foods that you should always be buying at this grocery chain. While you might be thinking about filling up your pantry with snacks, don't forget to stock up your freezer with frozen snacks, whether it's fruit or Aldi's store-brand tater tots.
Every month, it's always fun to see what new snacks have arrived in store. Mashed got the inside scoop from Aldi about what to look out for in July 2021, and whether you're a fan of sweet, salty, or crunchy snacks, there's sure to be something you'll love. These snacks are great for road tripping or for a day at the beach, and you can also pick up a summer cooler with prints Aldi fans adore. Plus, there are lots of items you should be buying at Aldi for any 4th of July celebration. No matter what flavors you're craving, Aldi will have great products for the summer.
Millville Birthday Crispy Rice Treats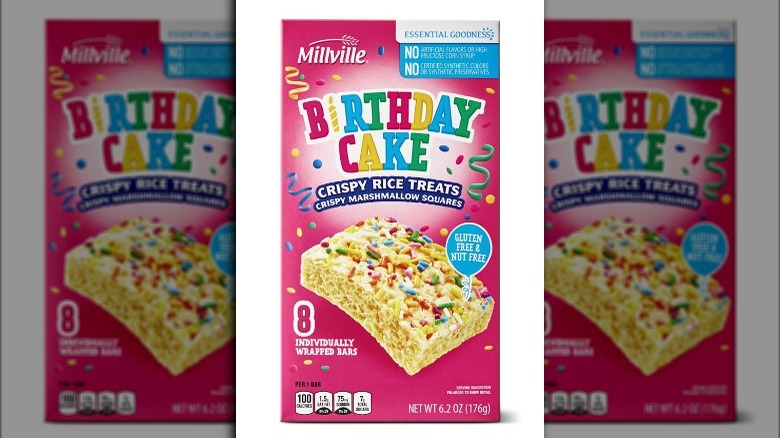 Though there's an easy trick to making great Rice Krispies Treats at home, we can't deny that Millville Birthday Crispy Rice Treats look delicious. They're topped with rainbow sprinkles and will get anyone into a celebratory mood. Based on the package, these crispy rice treats are gluten-free and nut-free, which makes them a great snack that's safe from some allergens for both kids and adults alike. These treats will retail at $2.19 per package starting July 7, and each package has eight marshmallow squares.
Clancy's Lemon Drizzled Kettle Corn or Birthday Cake Popcorn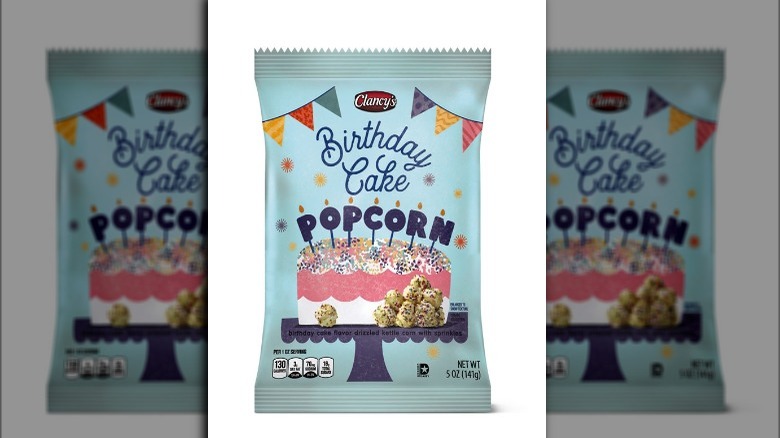 Clancy's Roasted Sweet Corn Popcorn hit Aldi shelves in May, and in July, more flavors will be rolling out at the chain. You'll be able to find Clancy's Lemon Drizzled Kettle Corn and Clancy's Birthday Cake Popcorn. With all these sweet flavors, you can put together a popcorn bar for a summer movie night. Look out for these popcorn flavors on July 7, and you can snag a bag for just $1.99.
General Mills Dunkaroos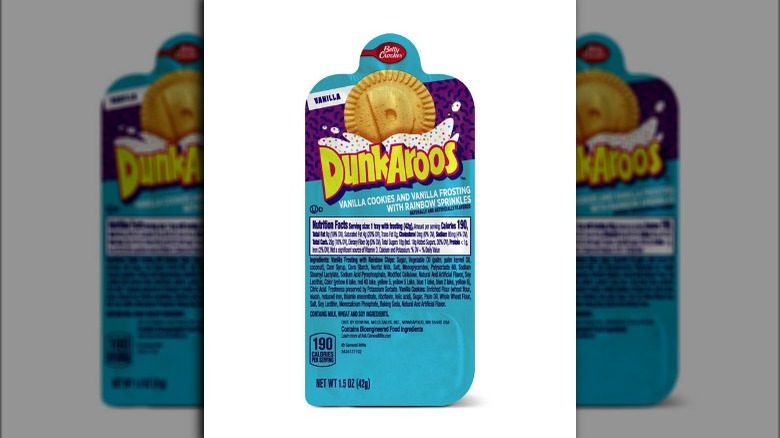 Dunkaroos are making a comeback, and they're arriving at Aldi. What better way to wrap up a shopping trip than to treat yourself to some Dunkaroos? It's the perfect sweet treat for traveling, and you can enjoy dipping the cookies in the classic vanilla frosting. Add General Mills Dunkaroos to your shopping cart on July 7 for $1.79.
Simply Nature Almond Butter Filled Pretzels
If you loved Trader Joe's almond butter nugget pretzels, you'll love Simply Nature Almond Butter Filled Pretzels from Aldi. This is a filling and nutty snack with plenty of crunch and salty goodness. You can pick up a bag of these pretzels starting July 14 for $4.99.
Journey To... Greece Rosemary & Feta or Tzatziki Krinkle Cut Kettle Chips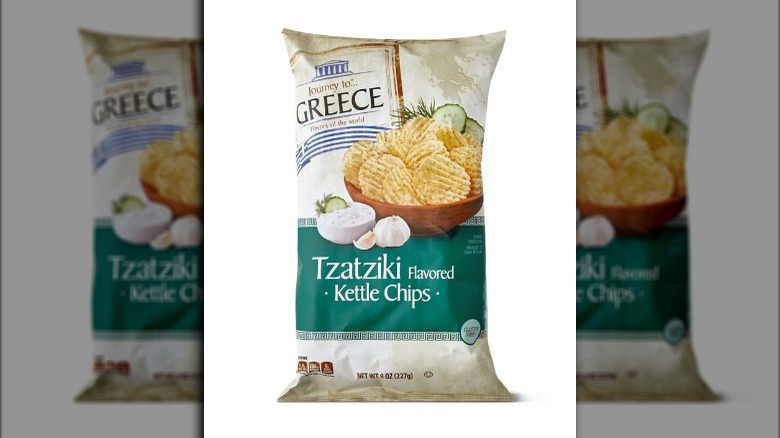 Looking for a more savory snack? These kettle cut chips pack more flavor than the average sea salt chip, with varieties like Rosemary & Feta and Tzatziki. These Journey To... Greece chips arrive at Aldi on July 14 for $1.89 a bag. In the meantime, make your own zucchini tzatziki sauce at home for a refreshing dip.
Simply Nature Purple Carrot Cracker Sea Salt or Ranch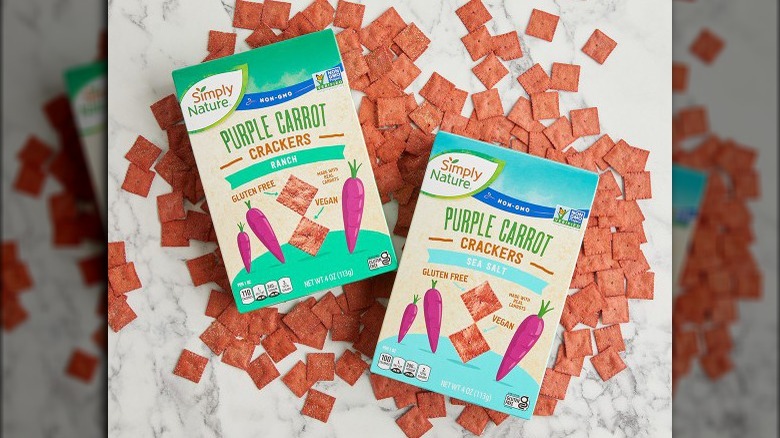 For a crunchy, veggie-filled snack, keep an eye out for Simply Nature Purple Carrot Crackers in both sea salt and ranch flavors. According to the package, these crackers are in fact made with real carrots and are also gluten-free and vegan. Find Simply Nature Purple Carrot Crackers at Aldi beginning on July 21. Each box of crackers will retail at $2.99.