Why The Actors In Tostitos' One Upper Commercial Look So Familiar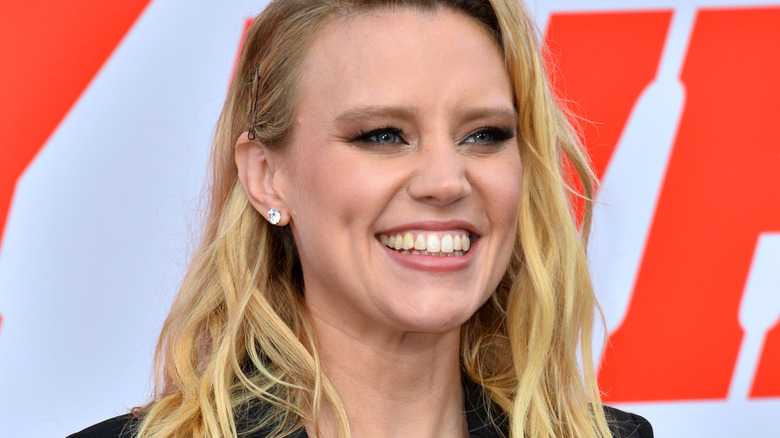 Shutterstock
You may munch on Tostitos chips often, but have you noticed the hidden image in their logo? These tortilla chips are a great snack to enjoy with your friends and family — it's always recommended to match them up with a homemade or store-bought dip for a party. Chips and salsa (or any other pairing!) also makes an easy yet delightful treat for Netflix binges and watch parties. And if you've been watching a lot of TV, you may have caught this ad (on YouTube) that Tostitos ran recently to promote their spicy habanero flavor chips.
In this commercial, two actors keep trying to "one up" each other with their descriptions of just how spicy the chip is (even doing the splits at one point) — and if you've been trying to place these two stars, it's because they're pretty familiar faces. The ad features comedians Kate McKinnon and Dan Levy, who you may have seen on shows like "Saturday Night Live" and "Schitt's Creek," respectively.
Where have you seen Kate McKinnon and Dan Levy?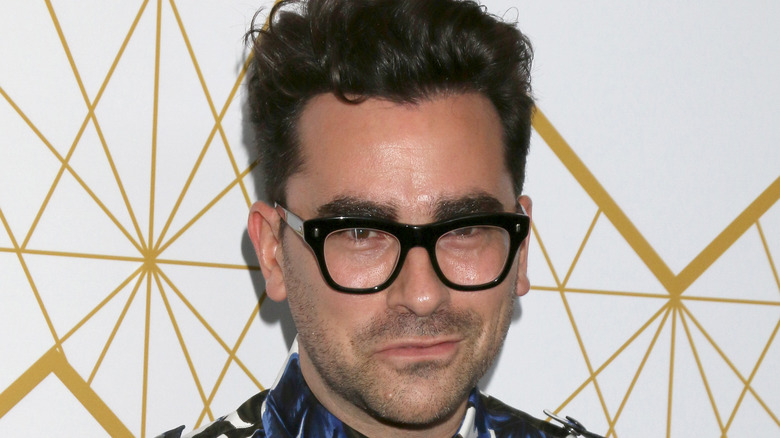 Shutterstock
If you're a big fan of late-night shows or sitcoms, you may have already been familiar with Kate McKinnon and Dan Levy. According to Variety, McKinnon has been on "Saturday Night Live" since 2012, and out of all her impressions, her personal favorite to perform has been late Supreme Court Justice Ruth Bader Ginsburg. Other notable caricatures of McKinnon's include politicians Elizabeth Warren and Kellyanne Conway. From McKinnon's IMDb page, it's noted she's also played the role of Dr. Jillian Holtzmann in the 2016 "Ghostbusters" remake, voiced Ms. Frizzle in the "Magic School Bus" revival series, and is set to play Carole Baskin in the upcoming Joe Exotic scripted series that premieres on NBC in 2021.
While McKinnon is primarily an actress and comedian, Dan Levy also has some production credit under his name. Of course, Levy most famously plays the character of David Rose in the Canadian sitcom "Schitt's Creek," and he was also a producer on the show. Levy created the TV series with his father, Eugene Levy, and his sister, Sarah Levy, who play the characters of Johnny Rose and Twyla, respectively. Before "Schitt's Creek," Levy was a host for MTV Canada, according to Interview Magazine. And he's been appearing in those fun M&M commercials too.
So now that we've established that both McKinnon and Levy have plenty of experience under their belts and are stars in their own right, who did you think "one upped" the other in the Tostitos commercial?