Nat Geo's Ami Vitale And YACHAK Representative On The Amazon Assignment - Exclusive Interview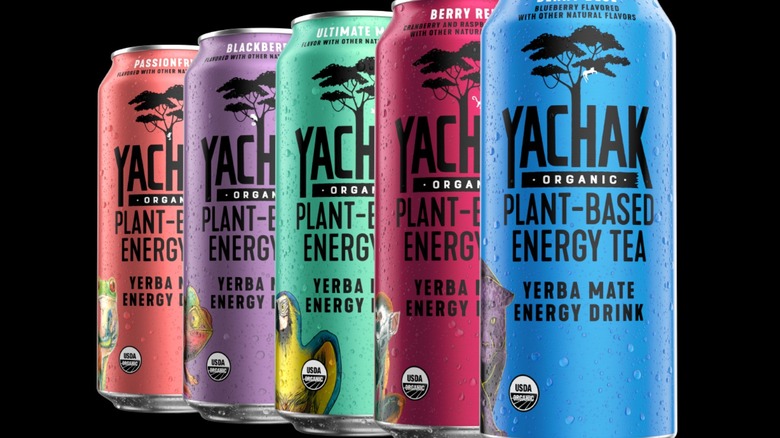 YACHAK
Photographs are a powerful tool, especially when you are traveling the world capturing the Earth's most beautiful moments. Ami Vitale, a National Geographic photographer, has seen it all — from photographing the world's most devastating wars to interacting with the world's most endangered species. Vitale's mission is to protect wildlife while finding Earth's most intimate moments behind the camera. That's why the documentary filmmaker partnered up with YACHAK Yerba Mate Energy Tea to create The Amazon Assignment.
The Amazon Assignment gives one aspiring photographer the opportunity to visit the Amazon rainforest alongside tour guides and win a grand prize of $25,000. In an exclusive interview with Mashed, Vitale described how she will be choosing a winner as the photographer will document YACHAK's reforestation efforts with the non-profit organization, One Tree Planted. The Amazon rainforest is where YACHAK sources its ingredients, according to YACHAK representative, Julie Raheja-Perera. Vitale dug deep into her most memorable travel and National Geographic experiences, as Raheja-Perera explained where and how yerba mate energy tea is really made.
Vitale reveals why she partnered up with YACHAK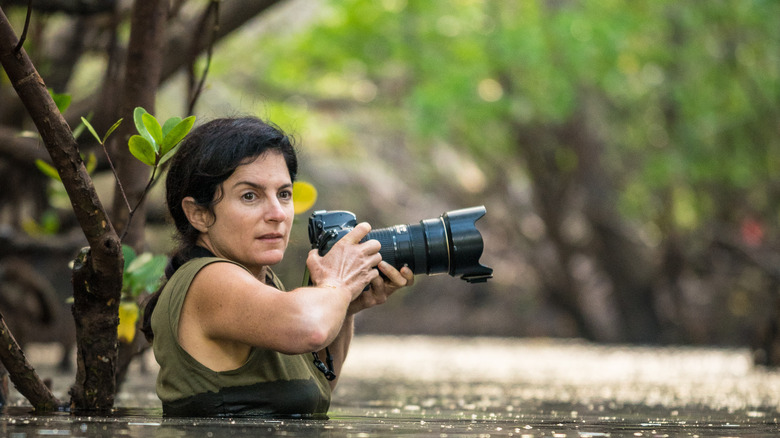 YACHAK
Why did you decide to partner up with YACHAK Yerba Mate Energy Tea? 
Ami Vitale: When I learned about YACHAK's The Amazon Assignment, I instantly felt a connection to the mission behind the campaign. The goals of this project — from giving opportunities to aspiring photographers to reforesting the planet — are closely aligned with my values and intentions. My career has allowed me to travel and learn about the important work being done around the world and I can't wait to give another deserving photographer the chance to do the very same.
What is your favorite drink from YACHAK Yerba Mate Energy Tea?
I'm excited to be working with a brand that encourages plant-based, organic ingredients while still maintaining deliciousness. My favorite flavor from YACHAK is Blackberry!
What does the Amazon Assignment mean to you?
To me, YACHAK's Amazon Assignment is not only a chance for one photographer to launch into an exciting step of their career, but to do so with a tea brand that is helping to highlight an incredibly important conservation cause in an area where its ingredients are sourced. This journey will be a life-changing experience, giving a photographer the opportunity to shine a light on the importance of protecting and restoring key forest habitats. Forests are vital to life on Earth, and I can't wait to see the powerful imagery that comes out of this trip.
The real reason Vitale decided to be a photography mentor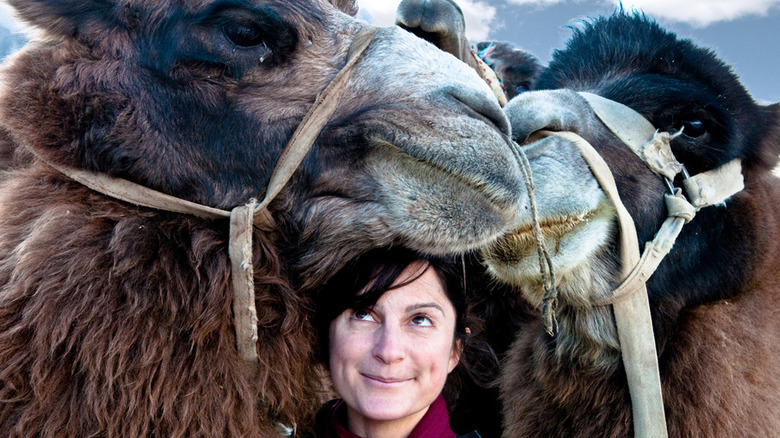 YACHAK
How do you plan to photograph/mentor the reforestation process?
Once we've selected our winner, I am looking forward to connecting with them to mentor them before their journey to the Amazon and throughout this exciting process. I am lucky enough to have had years of experience using photography to tell stories and have worked in remote locations such as the Amazon; I am eager to share my advice and mentally prepare them for the life-changing experience they are about to have! While I will not be attending the trip, I will be a resource for them as they gear up for departure this fall.
What is your judging criteria for picking the winner?
Photographers can apply at YACHAK.com/AmazonAssignment — all the specific criteria for the contest rules are listed there. It's exciting to see the submissions we are receiving for YACHAK's The Amazon Assignment so far; I am hopeful our winning photographer will have a thoughtful, unique perspective, and can tell a powerful story through their photography.
How did you get to where you are today as a photographer for National Geographic?
As a young woman, I was painfully shy, gawky and introverted and I was probably the most unlikely person to be doing what I do today. I found my voice through photography. Something incredible happened when I picked up a camera. It gave me a reason to interact with people and took the attention away from myself. It empowered me, and photography became a passport to learning and experiencing new cultures. 
Today, my motivations are very different from when I began. Photography and storytelling are much more than tools for my own self-empowerment. They are tools for creating awareness and understanding across culture, communities, and countries; a tool to make sense of our commonalities in the world we share. I am very privileged to have the opportunity to work with magazines like National Geographic that allow me to amplify these important stories.
Vitale recalls her most memorable photography experiences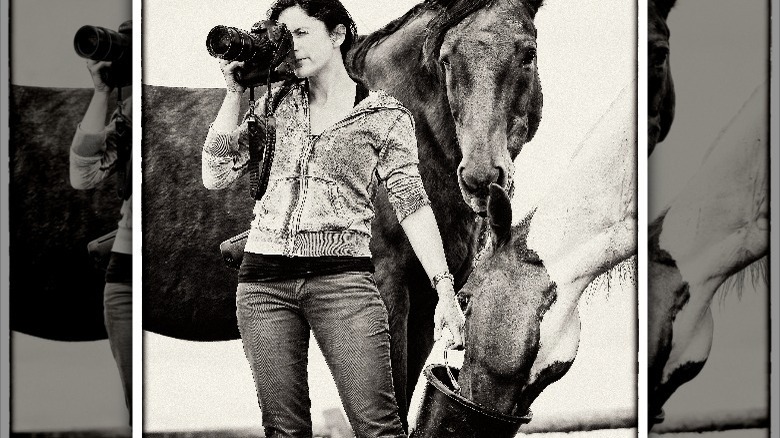 YACHAK
You've experienced war zones and malaria, then shifted your focus to wildlife and environmental stories. Did you ever think that you would have these experiences at this point in your life?
In the beginning of my career, I plunged right in to tell the stories of humanity and war— I was asked to focus on the horrors of the world. After a decade, I realized a profound truth; I had been telling stories about people and the human condition, but the backdrop of each and every one of these stories was the natural world. In some cases, it was the scarcity of basic resources like water. In others, it was the changing climate and loss of fertile lands. 
But always — it was the demands placed on our ecosystem that drove conflict and human suffering.  Today, my work is not just about people; it's not just about wildlife, either.  It's about how the destiny of both people and wildlife are intertwined and how small and deeply interconnected our world is. I never imagined I would do this kind of work, but it has been a profoundly meaningful career. 
What is your most memorable photography travel experience in Africa?
I can recall the exact moment when I truly understood how connected we all are to one another and to all of life on this planet. It happened on a cold, snowy day in December 2009 in a village outside of Prague. It was on this day that I met a rhino named Sudan for the first time. And quite unexpectedly, this animal changed the way I see the world forever.  I heard about a plan to airlift four of the last Northern White Rhinos from Safari Park Dvur Kralove in the Czech Republic back to Africa. It sounded like a storyline for a Disney film but in reality, it was a desperate, last-ditch effort to save an entire species. 
The hope was to breed them. The air, water, and food (not to mention room to roam), might stimulate them to breed—and the offspring would then be used to repopulate Africa.  Back then, there were only eight of these gentle, hulking creatures alive – all living in zoos. Today there are two, both in Kenya at Ol Pejeta Conservancy. This story that I began 13 years ago helped me to understand that we need to start recognizing that we are not separate from nature.  
Our fate is linked to the fate of animals.   Without rhinos and elephants and other wildlife, we suffer more than loss of ecosystem health. We suffer a loss of imagination, a loss of wonder, a loss of beautiful possibilities. 
Vitale talks travel, her most powerful photograph, and all things food
Which location or country did you feel was the most inspiring to photograph?
Trying to choose one location or country as my most inspiring is a little bit like asking a mother to choose her favorite child. The world is an infinitely beautiful place, and we all need to do more to get engaged in protecting it. My hope is that YACHAK's The Amazon Assignment with One Tree Planted will be a catalyst to inspire people to get actively engaged in the future of our home.
If you could recall the photo that you are most proud of, what would it be and why?
I'm not necessarily proud of any one photo, but I do see the power of an impactful image and understand that images can galvanize people and create positive change. What began as advocacy projects have become tools for influencing important legislation and raising much needed funding for community conservation projects and humanitarian aid. I've been able to raise millions of dollars for communities protecting wildlife through my work. 
When Sudan, the last male northern white rhino died, National Geographic allowed me to write and have the cover of their edition on extinction. My photo of Jojo Wachira saying goodbye to Sudan, moments before he died, was voted as the most important photo of the decade by National Geographic's readers. Later, National Geographic named it one of 21 photos that defined the 21st century.
Would you ever partner up again with food or drink brands like YACHAK?
I would love to stay connected with YACHAK for future opportunities, as I feel closely aligned with their core values and conservation mission. I only partner with brands and projects that I feel an authentic connection with.
Do you have any big upcoming projects that you would like to share?
I do have some very exciting projects in the pipeline, but for now I am focusing my attention on the important project that's in front of me – YACHAK's The Amazon Assignment.
What is one ingredient you could never live without?
I can't decide whether I could live without ginger or garlic. Both are pretty important!
Who is the one chef you'd want to cook you dinner?
Massimo Bottura or Dan Barber because of their social and environmental responsibility. I would love to sit around a table and listen to them share their ideas about the future of food that is both sustainable and delicious.
YACHAK representative explains how energy tea is really made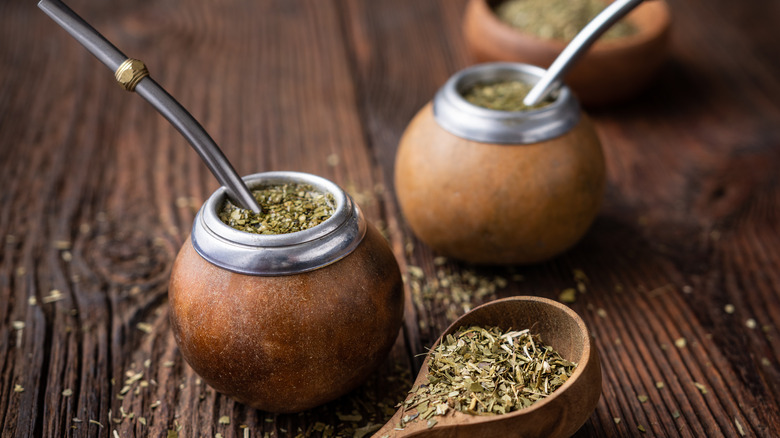 Marcus Z-pics/Shutterstock
Can you give me an overview of YACHAK Yerba Mate Energy Tea's mission?
Julie Raheja-Perera: "Yachak" is the name that the Indigenous Kichwa people of Sarayaku, in the Ecuadorian Amazon, give to their Shamans. As the location where we sustainably source our ingredients, we believe in supporting the Amazon and the people and animals who live there. As such, we are committed to providing a purely natural and organic source of energy for our teas that helps give back to and protect the trees, communities, and species of the Amazon rainforest.
As the energy drinks are 100% plant-based, can you explain how they are made? What is the process?
YACHAK is made with certified USDA Organic Yerba Mate, a species of the holly plant that grows in the central and southern regions of South America. Yerba Mate is a natural source of caffeine and has been consumed as a brewed tea for centuries. YACHAK uses Organic Yerba Mate Leaf Extractive, which are air dried Yerba Mate leaves, a species of the holly plant.
What makes YACHAK Yerba Mate Energy Tea different from other drinks on the market?
There's 165 mg of caffeine in each 16 oz can, roughly equivalent to the amount of caffeine found in 1.5 cups of coffee. However, unlike many traditional energy drinks, 100% of the energy-providing ingredients in YACHAK are plant based. Additionally, YACHAK is certified USDA Organic, non-GMO and uses Fair Trade certified cane sugar. The mission of our brand also sets us apart; our partnership between YACHAK and One Tree Planted began in 2021 with a commitment to restore nearly 300 acres of green space in the Amazon rainforest by planting 280,668 tree seedlings. Together we will plant over 500,000 trees by 2024.
On the website it says the Yerba mate is grown in Paraguay, Uruguay, and Southern Brazil. What makes those countries good for plant growth?
The Yerba Mate plant thrives in the central and southern regions of South America because of its hot and humid climate with ample rainfall. Yerba Mate has been brewed as a tea in these regions for centuries; the very inspiration of the brand comes from the culture and historical traditions of the Ecuadorian Amazon. Therefore, sustainably sourcing our Yerba Mate from its original source has always been a core value behind our brand.
YACHAK representative on its reforestation efforts and the Amazon Assignment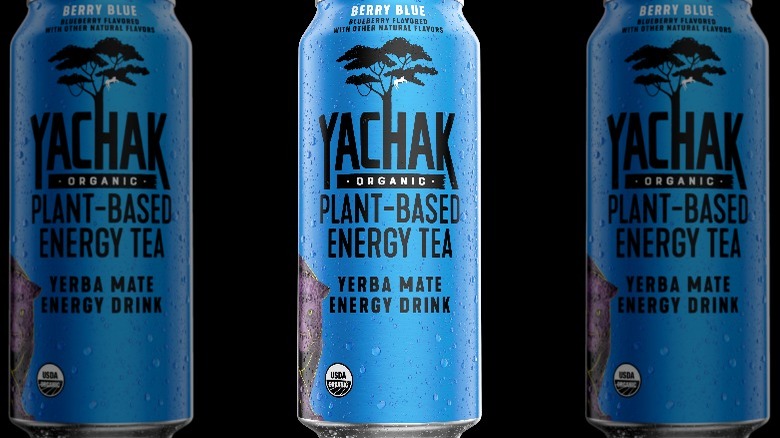 YACHAK
What inspired the Amazon Assignment collaboration with Ami Vitale and One Tree Planted?
As a brand, we know consumers may have heard of Yerba Mate, but many don't know what it actually is and where it comes from. We created The Amazon Assignment to show consumers that YACHAK is the plant-based, organic energy that refuels you, and most importantly – call attention to our reforestation efforts in the Amazon. In partnership with our ongoing non-profit partner One Tree Planted, we hope to spread the word of the need for conservation in the Amazon Rainforest. We feel that The Amazon Assignment will be an engaging way to tell our story and bring consumers into the experience through a photographer's lens.
You currently have five different drink flavors in the portfolio. Are there any plans to expand or diversify the product line?
Right now, there are no plans to expand the product line but we are always looking for new ways to bring consumers the options they want!
What is the best-selling flavor?
Berry Blue is our top selling flavor, but we love all five!
How far is YACHAK in its reforestation efforts thus far? How many trees have been planted?
YACHAK partnered with One Tree Planted starting in 2021 to help restore the endangered Amazon rainforest; we have been working together for over a year now. To date, over 294 acres have been reforested and restored with 280,668 seedlings and 72 farmers have been provided with sustainable employment. The projects have benefited 16 endangered and vulnerable species.
Head to The Amazon Assignment website to learn more about the partnership or Ami Vitale's Instagram page to keep up with her latest projects. Check out YACHAK Organic's website to see their products.
This interview has been edited for clarity and formatting.