Why Heinz And Coke Bottles Are Changing After Queen Elizabeth's Death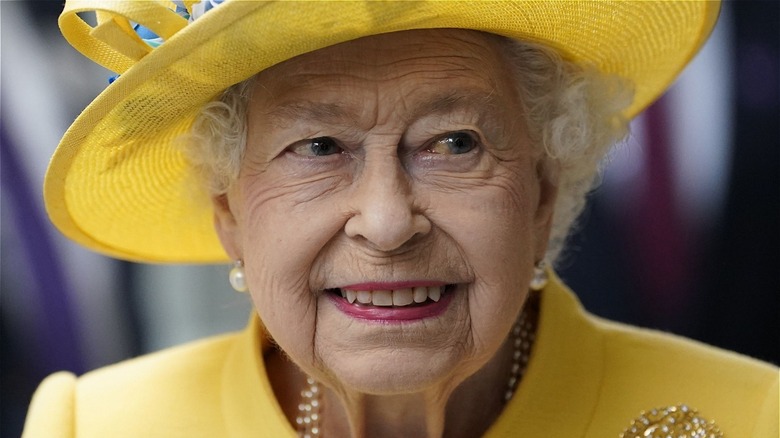 Wpa Pool/Getty
When you shop for groceries in the U.K., you'll see all kinds of products that have become ubiquitous on both sides of the pond. From Heinz Ketchup and Coca-Cola to Cadbury and Twinings Tea, these British-sold items have the same ingredients, branding, and familiar taste as their U.S. counterparts — but there's one key difference. In England, the products have a seal bearing the royal coat of arms, which means they hold a special warrant that signifies their approval by the queen. More than 800 brands feature the seal on their products, but in the wake of Queen Elizabeth II's death, the Royal Warrant Holders Association (RWHA) has rendered those seals nullified.
In order to maintain their Buckingham Palace-approved status, these brands must reapply for a warrant under the review of the queen's successor, King Charles III. Based on the king's fondness for animals, cruelty-free brands will have a leg up in getting a fresh coat of arms. In fact, the RWHA requires brands to "demonstrate that they have an appropriate environmental and sustainability policy and action plan" (per RWHA).
King Charles III is in for a mountain of paperwork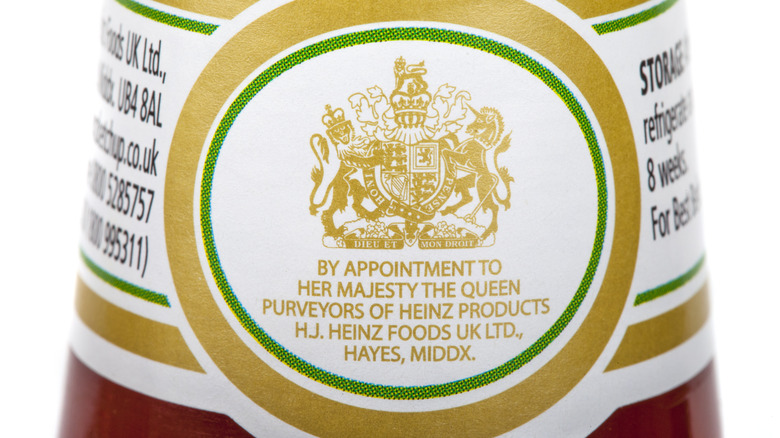 chrisdorney/Shutterstock
A Royal Warrant typically lasts for five years and is reviewed in the fourth year, per the Royal Warrant Holders Association (RWHA), but many brands will have to change the design on their packaging in the next 12 months as they wait for approval from King Charles III. However, the RWHA says that businesses can keep their seal for up to two years, "if there is no significant change within the company concerned." Namely, the royals want to make sure that the brands they're associated with champion environmental sustainability.
The RHWA states that "between 20 and 40" warrants are canceled each year, so it's likely that not every brand will get a new seal. Nevertheless, one queen-approved ketchup giant is remaining hopeful. "It's been our highest honour to supply the royal households with Heinz products since 1951," a Heinz spokesperson told The Associated Press. "We sincerely hope to be able to continue doing so for many years to come."