Ghirardelli's New Chocolate Is Inspired By A Popular Fall Treat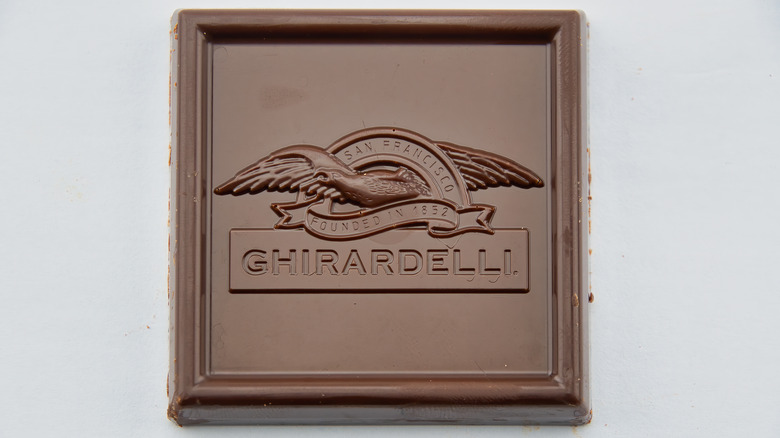 Craig Russell/Shutterstock
There's nothing better than seasonal candy to get you in the mood for the upcoming holidays. The way a peppermint candy brings up cozy Christmas memories or a raspberry chocolate reminds you of the perfect Valentine's Day date. Candy is not only packed with delicious sweetness, but for many, also memories that leave you reminiscent, adding to the experience of the season. Some of the most popular flavors to take over fall candies include the ever-so-lovely caramel. Nothing screams Halloween and falling leaves like a caramel treat to go with it (via SouthernKitchen). 
Ghirardelli, a classic chocolate company popular for their seasonal chocolates, produces many different kinds of chocolate squares, chocolate bars, syrup, and baking cocoa. The company has been around for 160 years and is the oldest operating chocolate maker in America (via Culture Trip). Their chocolate squares are unique to the company, with a liquid center with flavors like caramel, mint, fruit, or nuts, it creates a burst of flavor in every bite. New flavors of these squares are usually released seasonally and become very popular during their limited-time release. Lucky for us, they have a new flavor this fall inspired by a classic autumn treat.
Caramel apple chocolate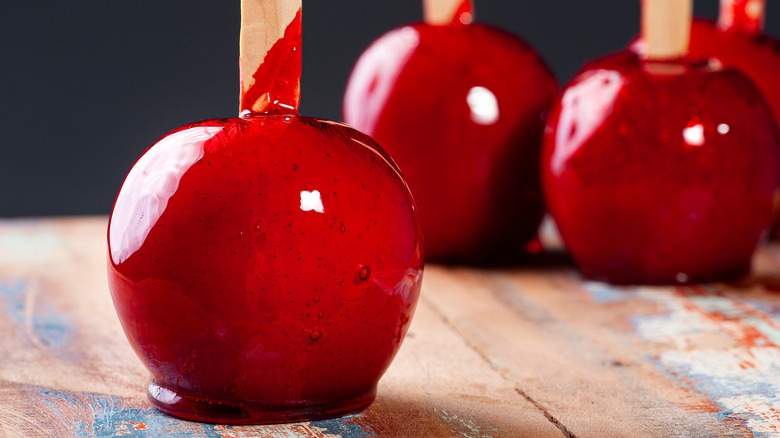 flanovais/Shutterstock
Ghirardelli has released a limited-time chocolate square that embraces all the fall flavors in one small piece of chocolate. The company's new Milk Chocolate Caramel Apple squares are filled with a tart apple-flavored caramel that tastes like the popular autumnal treat many of us loved growing up (via BrandEating). Yes, the caramel apple that would be almost impossible to eat without getting all over your hands and face. Picture those flavors but now without the mess. With temperatures dropping and leaves turning colors, the chocolates are already released and can be found in most grocery stores and online.
These aren't the first seasonal squares Ghirardelli has released. Over the years, the company has released new flavored squares for each of the seasons and holidays. This year they gave us White Chocolate Creme Brûlée squares for Valentine's Day (via Taste of Home). They also released a limited time White Chocolate Sugar Cookie for the 2020 holiday season. It's safe to say Ghirardelli knows what they're doing to unlock those holiday  memories with classic seasonal treats that give us all a little taste of our childhood.