DoorDash Is Calling All Gamers For A Fast Food Giveaway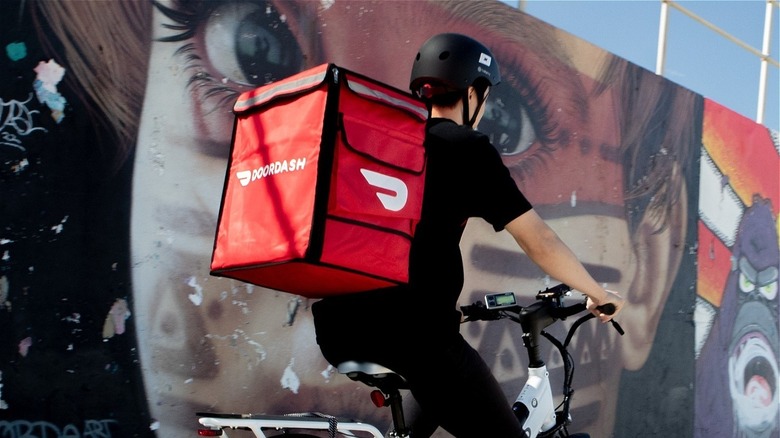 DoorDash
DoorDash's delivery service can bring a lot of foods straight right to you, like fast food and groceries. Reddit users shared some of the most unusual things they have ever had delivered, like a single scoop of vanilla ice cream, a cup of rice, and 55 McDonald's bags full of McChicken sandwiches. Bored Panda shared more stories from DoorDash drivers, including a story of one mother who discovered that her children called their grandmother and had her order some food for them, unbeknownst to the bewildered mother.
This week, the food delivery app is hosting a special event in partnership with Twitch and offering discounts on meals for gamers eager to taste the action of a brand new, multiplayer fighting game. While the orders are expected to be more conventional than the ones listed by Reddit, DoorDash drivers are sure to be busy with this promotion that's geared toward college students.
DoorDash is fueling your Twitch streaming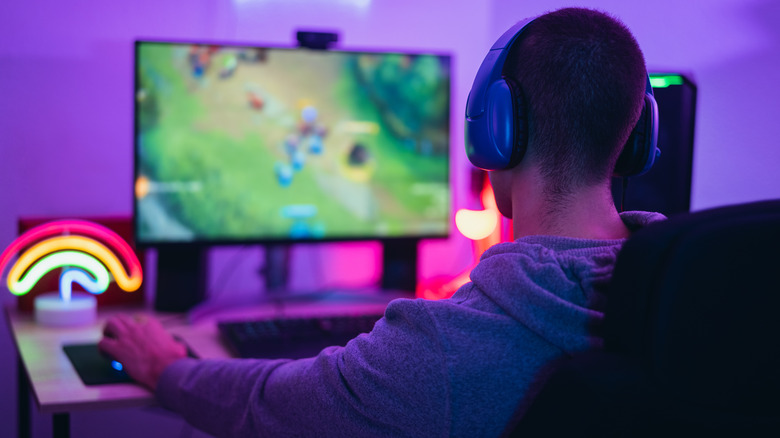 AlessandroBiascioli/Shutterstock
According to a release shared with Mashed, DoorDash's "Battle of the Brands" event on Twitch is a livestream of 10 well-known Esports competitors and streamers competing for prizes. Each competitor will represent a different brand, like Taco Bell or Wendy's. The game of choice? Warner Bros. Games' newest drop, "MultiVersus." The release states that among the contestants are FaZe Mew, Anthony_Kongphan, and CupAhNoodle. The grand prize is $15,000 cash and a year's supply of DoorDash.
While the battle won't begin until 6 p.m. ET on Saturday, September 24, fans don't have to wait until then to prepare. DoorDash is offering a deal in advance of the event for college students. All college students who sign up for DashPass for Students through Friday, September 23 can get a code for $15 off one meal daily through Friday from restaurants competing in the tournament, per the release. In addition, DoorDash will offer promotions during the Battle of the Brands, like $3 off orders of $15 or more from KFC for all of its app users.
This isn't one of those DoorDash scams you shouldn't fall for. These deals will be around through Sunday, September 25 at 10 p.m. ET. Esports legend Chris Puckett will host the event, giving fans plenty of opportunity to get a good look at "MultiVersus" and satisfy an empty stomach.