What Andrew Zimmern Really Thinks About Biden's Plan To End Hunger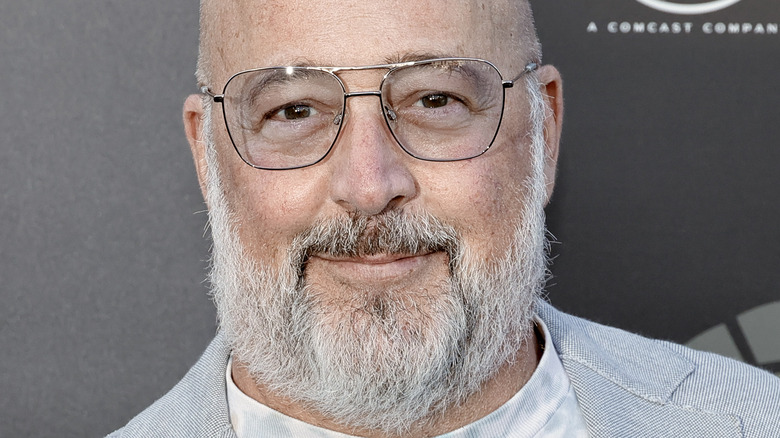 Kevin Winter/Getty Images
President Joe Biden recently hosted a White House Conference focused on nutrition and health, and his points resonated with a lot of influential figures in the food industry, including Andrew Zimmern. The topics he spoke about included moving nutrition labels to the front of product packaging, in the hopes that would improve consumer awareness about the contents of food items (via NBC News). He also addressed how he aimed to increase nutrition programs for senior citizens, including access to the Supplemental Nutrition Assistance Program (SNAP), according to CNN.
However, there was one point in particular that especially spoke to Zimmern who, in the past, has been a huge advocate for food equity. He is a part of Feeding America's Entertainment Council, and participated in the Food & Wine Classic in Aspen, where he spoke about food insecurity throughout America (via The Aspen Times). Therefore, when Biden introduced his plan to end hunger in America, the "Bizarre Foods" host had an opinion to share.
Andrew Zimmern fully supports the president's efforts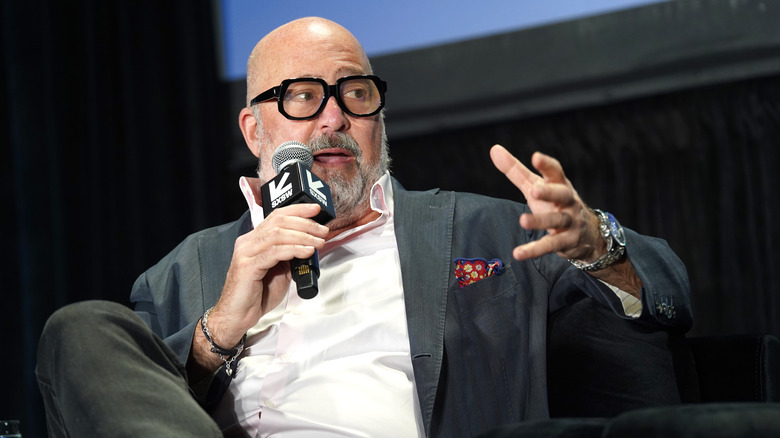 Amy E. Price/Getty Images
When President Biden announced that he would be taking steps to end hunger in the United States by 2030, the Travel Channel star, Andrew Zimmern, took to his social platforms to show his support. Biden's exact plan is to invest $2.5 billion in startups to research and solve food insecurity. He also pledges to commit $4 billion to expand access to healthy foods and nutrition education, according to NBC News.
In response to the president's recent announcement, Zimmern took to Twitter. The celebrity chef quoted the president, writing, "'In [America] no child should go to bed hungry. Thank you @joebiden."
The celebrity chef also posted another Tweet, praising the conference. He stated that the last White House conference on this issue took place 50 years ago which "made a huge difference in the lives of Americans. This conference is not mobilizing govt alone. [It's] mobilizing everyone else to make govts role specific to their ability (making laws)." Although a lot of Zimmern's work encompasses sharing opulent food and travel experiences, at his core, he is an advocate for food equity, making this news very significant to him.