Last-Minute National Coffee Day Deals You Don't Want To Miss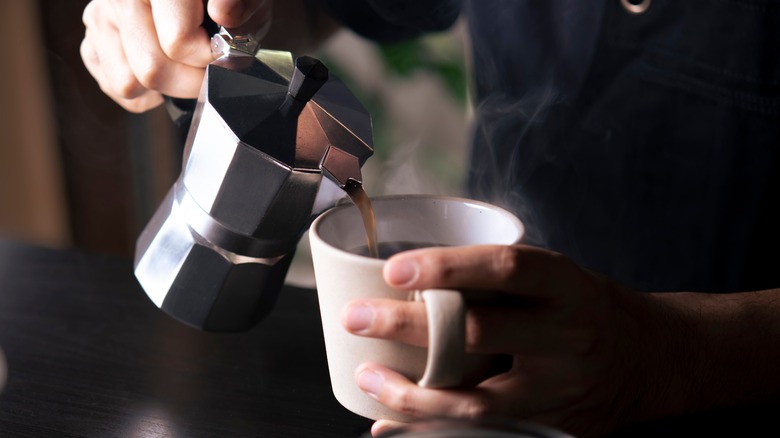 amenic181/Shutterstock
National Coffee Day is upon us, and it abounds with bargains and deals that just have to be exploited. The holiday is but a recent addition to America's calendar of celebrations. According to the National Day Archives, it was first adopted in 2005. National Coffee Day only gained traction in 2009 when the Southern Food and Beverage Museum put its weight behind it at the New Orleans Coffee Festival on September 29 of that year, per Mental Floss.
The country responsible for creating the celebration was Japan. The Japanese Coffee Association first honored the day in 1983 and noted that people were more prone to drink coffee in the colder seasons of Autumn and Winter, according to Sprudge. While the exact date of this event is unknown, Japan is among the 76 member states of the International Coffee Organization that celebrate International Coffee Day on October 1 every year. Some American outlets recognize this day too, despite the country withdrawing from the organization in 2018, per the International Coffee Organization. Today, on National Coffee Day, there are some deals you may want to take advantage of.
An abundance of coffee deals on National Coffee Day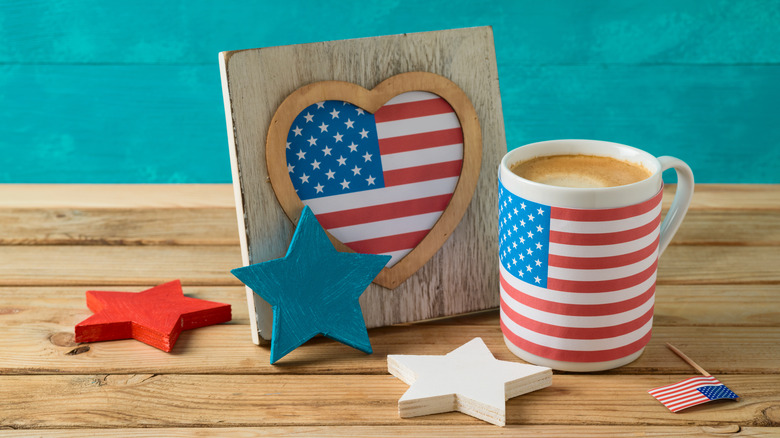 Maglara/Shutterstock
If ever there is a day you will get your coffee for free, it is today. Dunkin', the top coffee franchise for 2022 (via Franchise Chatter) is giving out free medium-sized hot or iced coffees to any loyalty members who make purchase. Krispy Kreme, on the other hand, is offering free coffee to all guests and treating its rewards members to a free donut as well. McDonald's is coincidently part of the festivities with their $1 in-app coffee deal. This campaign is unrelated to the holiday and will prevail until December 31, per NBC 5 Chicago.
With brands that offer delivery, you can still indulge in the celebratory deals without leaving the house. Bean Box, the subscription coffee service, for example, encourages customers to use the promo code "FREECOFFEE" with any purchase to receive a free 12-ounce bag of beans until International Coffee Day on October 1, per The Takeout. Blue Bottle Coffee is offering a free cup of Joe to in-store customers who purchase an 8-ounce bag of beans and free shipping on online orders. Today is, without a doubt, a great day to be a coffee lover.