The Surprising Ingredient Nigella Lawson Uses To Power Up This Shrimp Dish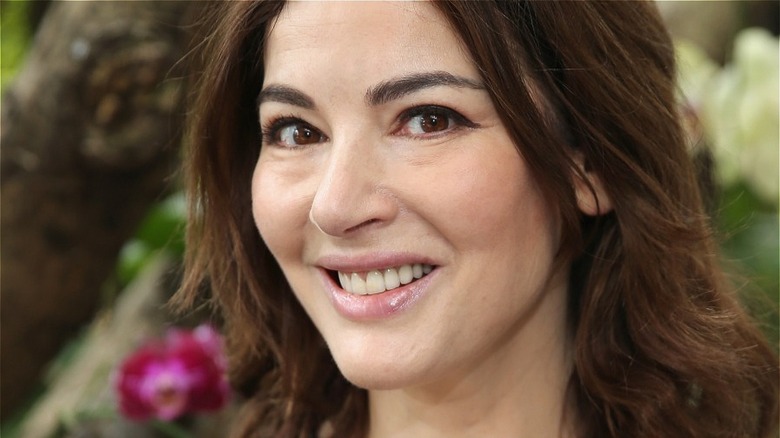 Neilson Barnard/Getty
Cinnamon is a flavor we most associate with treats and sweets like coffees, pastries, and pies, but in Thailand, the spice isn't limited by the notion that it can only be used in desserts. As a result, cinnamon — or its sibling Cassia, per Thai Cookbook, can be found in savory dishes like massamun curry, per Thai Ginger. 
Britain's domestic goddess Nigella Lawson may have discovered the same during a trip to Thailand when a chef prepared a noodle dish for her flavored with cinnamon and topped with prawns. She calls the recipe "spectacularly unfamiliar but compelling," as well as "different to anything [she] had come across before," per Nigella. 
The dish marries the flavors of garlic, ginger, both light and dark soy sauce, oyster sauce, and pepper, along with star anise and cinnamon in a flavorful sauce before the prawns are added and simmered in the gravy until the seafood is cooked through. All that is poured onto prepared glass noodles or rice vermicelli before the dish is served.  The recipe first appeared in her 2015 tome, Simply Nigella.
Nigella fans paid their compliments to the chef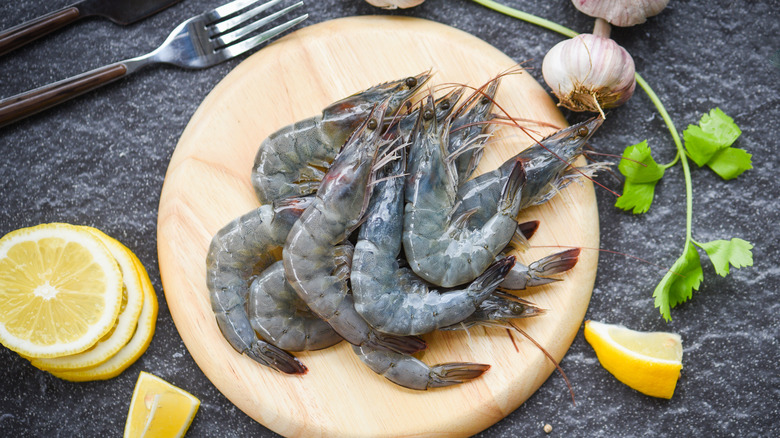 Poring Studio/Shutterstock
While the recipe was greeted with enthusiasm by one Nigella fan who commented on Nigella Lawson's website, "This recipe is amazing. I have never tasted a Thai dish that is so dark and warmly spiced. The usual flavors of celery, garlic, and ginger pair up delightfully with the cloves, cinnamon, and star anise. The fact that it only takes about 10 minutes to make seals the deal." Still, Nigella's social media followers might have needed a bit more convincing when she shared the recipe via Twitter as she urged followers, "Don't be scared of the combo! It works."
One social media user responded to the tweet, "I love this recipe, you can tell I've made it a few times by the mess that page is in!" Another said the dish "looks aroi maak maak," or delicious in Thai, per Facebook.
But there was at least one person who doubted among those who thought the dish looked inviting. "I have eaten the authentic baked shrimp with glass noodles before. We don't use cinnamon and star anise. In my opinion, I don't think cinnamon will go well with oyster sauce," this social media user tweeted in response.