The Viral NYC Eatery That Made It Onto The Rachael Ray Show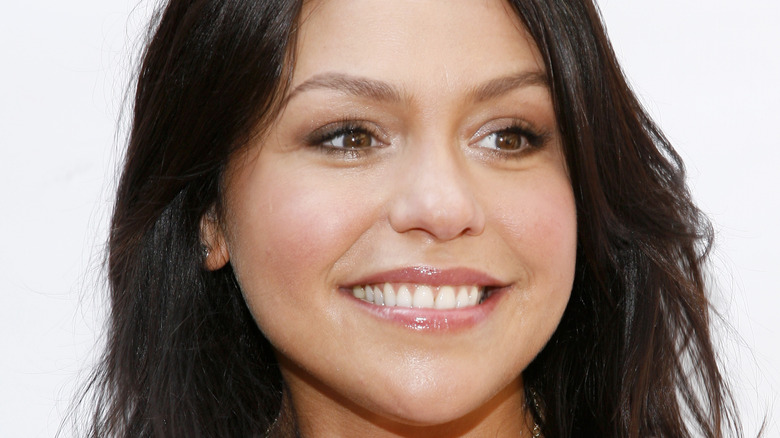 stocklight/Shutterstock
Facts first — Italian restaurants are a dime a dozen in New York City. Some of them are good, some are great, but many are meh. Apparently, Arthur & Sons, which opened only last summer, definitely does NOT fall into the latter category, at least if TikTok and longtime Food Network staple Rachael Ray are to be believed.
Billed as "Old School NY Italian" per the restaurant's Instagram page, this is far from the owner/head chef's first venture in the industry. According to Restaurant Business Online, culinary artist Joe Isidori has fine-tuned fare for a number of top-tier restaurants, developed and expanded Black Tap Craft Burgers & Beers, and is only now getting decidedly back to his Italian roots, by way of Arthur & Sons.
TikTok has also gotten the memo about the new joint, with millions of views on a number of videos about the restaurant's food quality and service. TikToker Jack's Dining Room called it "easily one of the best dining experiences I've ever had," and people are paying attention — that video alone has received 1.3 million views and over 213,000 likes. So naturally, it was only a matter of time before celebrity chefs like Rachael Ray heard about the place and had to personally experience Isidori's mastery.
The classic dish that chef Joe Isidori made on Rachael Ray's show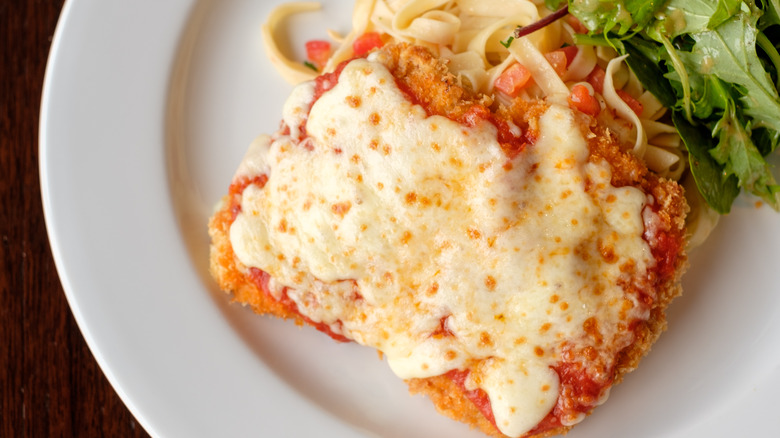 H.Phavee/Shutterstock
Chef Joe Isidori stopped by the "Rachael Ray Show" to walk viewers through the steps to make his classic chicken parmigiana, which he says is one of the most popular dishes at his restaurant, Arthur & Sons. In the visit, posted to Instagram, he flattens the chicken ("Don't go too thin, 'cause then it overcooks"), dips it in flour, eggs, and bread crumbs, then otherwise fries the chicken up and completes the recipe with plenty of homemade sauce and mozzarella cheese.
Viewers were very impressed by the finished product, even if some didn't love Ray's hosting skills. "Rachael STOP INTERRUPTING!" said one commenter, while another one noted that Isidori "knows how to take control." The grand reveal of the mouthwatering dish inspired some wowed commentary. "Now that is a good looking chicken parmesan!" said one. "The cheese pull is epic." Another fan said, "That is going down this weekend," presumably in their home kitchen. Others were impressed by more than just the food: "Gotta luv a man that cooks and is cute too." Indeed.