GBBO 2022's Winner Has Been Decided By An Algorithm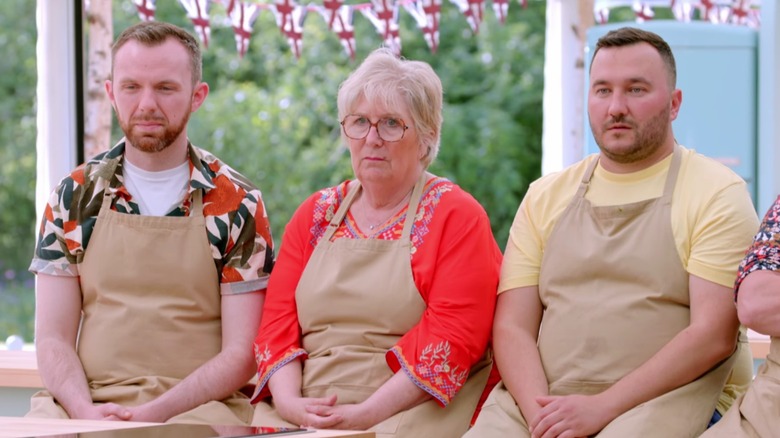 Netflix
Many "Great British Baking Show" fans like to speculate on who might win the coveted title of Star Baker in the series finale. Most will base it on who wins the weekly competition or on how consistently a contestant stands out with their baked offerings. While people might have their favorites when it comes to personality or looks, it's ultimately about what the judges make of the end results. 
So far, it's been a tie between Maxy and Janusz, with two wins each. Reddit's Great British Bake Off forum has a sheet set up for people to predict the season 13 outcome. Many people commented with their favorites. "I picked Janusz, Syabira, and Rebs," u/scantron300 who admitted they'd picked these three based on their looks before the show went to air. Similarly, u/ceedubs19 said, "I am personally cheering for Janusz. He's got the best laugh and great skill." This wasn't the only person predicting the Polish-born contestant as the show's overall winner. 
However, there are some people out there who use a much more scientific method to predict the winner based on a more formulaic approach.
The winning baker is written in the stars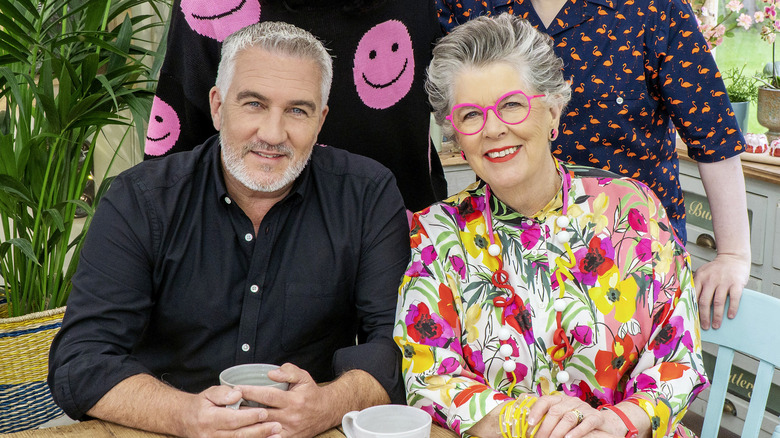 Mark Bourdillon/Netflix
According to Jackpot Joy — a British-based gaming site — when they analyzed the winners of past seasons, a pattern emerged that included things like the average age has been 35, happens to work in finance or technology, lives in the South of England, and — perhaps the most obscure of the criteria — their name starts with a letter in the first half of the alphabet. Edinburgh Live suggested that 34-year-old Janusz Domagala most closely fits this profile. However, even though he hails from South England, the closest he gets to the finance or tech industry is his passion for "internet culture." 
This isn't the only prediction from gaming sites out there. Tivy Side Advertiser predicted Kevin, James, and Sandro as favorites saying that their odds were 6 to 1. Given that one of those bakers is already out, it might be more reliable to base your predictions based on the show's earlier weekly winners. However, it's clear from the reactions on Reddit that Janusz is definitely a favorite for either runner-up or winner of the Star Baker title and trophy. With six episodes left to air, fans may still have to get ready for heartbreak if their favorite goes home.