Andrew Zimmern Pays Tribute To 'Legend' Angela Lansbury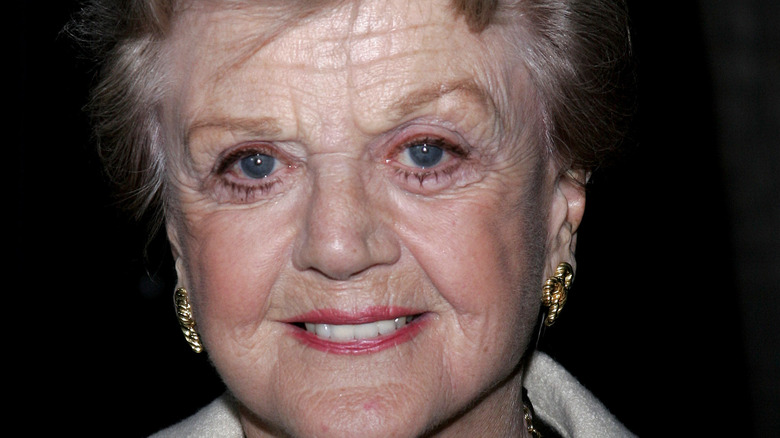 Tinseltown/Shutterstock
On October 11th, just a few days shy of her 97th birthday, the world lost Angela Lansbury at the age of 96 (via People). The actress and singer was renowned for her role in the movie "Bedknobs and Broomsticks" and her role as mystery novelist Jessica Fletcher on the television show "Murder, She Wrote." She also appeared on Broadway in "A Little Night Music" and "Gore Vidal's The Best Man" (per Broadway.com) and was even animated as the beloved Mrs. Potts in Disney's "Beauty and the Beast." 
Not to mention, Lansbury had a deep connection to the food industry — her daughter was a professional chef, per Entertainment Today. Deidre Angela Shaw owned and operated the Italian restaurant Enzo and Angela, which closed in 2019 (via Facebook). Additionally, Lansbury's character in "Murder, She Wrote" inspired an entire cooking and drinking blog (Silver Screen Suppers) turned cookbook. So, it is fitting that many in the food community are also grieving her loss. 
One of these was Andrew Zimmern, chef, restaurateur, television and radio personality, who took to social media to mourn her passing. 
What did he say?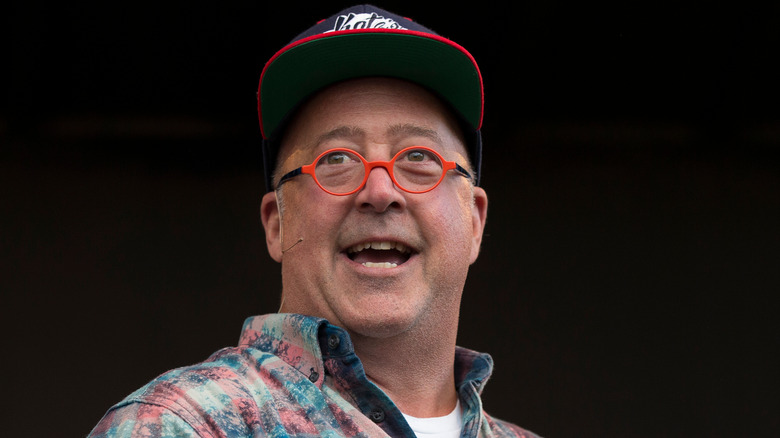 Sterling Munksgard/Shutterstock
One of the wonderful things that have come out of social media is that when the world feels shook or when a cultural icon has passed, people from all around the globe can mourn together. The food industry is no exception, as several Food Network stars have openly shared their love and grief for Angela Lansbury.
Celebrity chef Andrew Zimmern was so touched and saddened by Lansbury's death, he retweeted NBC's announcement of her passing to his followers, adding, "A real legend.... Beloved for generations ... may her memory be a blessing to her family and friends." His followers seemed to agree. While one posted a gif from her movie "Bedknobs and Broomsticks," another replied, "She was. Loved Bedknobs and Broomsticks."
It seems like Zimmern is not the only celebrity chef who is paying homage to Lansbury. Alex Guarnaschelli, star of "Alex vs America" and "Iron Chef," also tweeted in memoriam of the actress and singer, stating, "I love Angela Lansbury. May she rest in peace," with a sad face emoji added at the end. The tweet garnered more than 450 likes. 
Still feeling a bit blue? Cheers Lansbury's life with "Murder, She Wrote" cocktails from Silver Screen Suppers, inspired by Lansbury herself.