How Expensive It Really Is To Franchise A Pizza Ranch
Valued at $160 billion according to Aaron Allen and Associates, the global pizza market could be of great interest to people looking to invest in franchising and take a slice of that sizable pie. One pizza chain offering franchising opportunities is Pizza Ranch. With more than 210 stores operating in 14 states across the U.S., the company has clearly made its mark (via Pizza Ranch).
Going strong since opening its first doors in Iowa in 1981 (via Pizza Ranch), the company achieves annual sales of $189 million, according to Restaurant Business. Pizza Ranch also puts emphasis on doing good in the community including working with schools, churches, and other organizations (via the company's website). Budding franchisees must align with Pizza Ranch's mission and vision: Give a "legendary experience" to guests, and "glorify God by positively impacting the world."
To protect its ethics and financial success, it's logical that Pizza Ranch won't just let anyone establish a franchise. In fact, there are plenty of hefty financial commitments that must be made before anything is agreed upon.
A Pizza Ranch franchise costs a fortune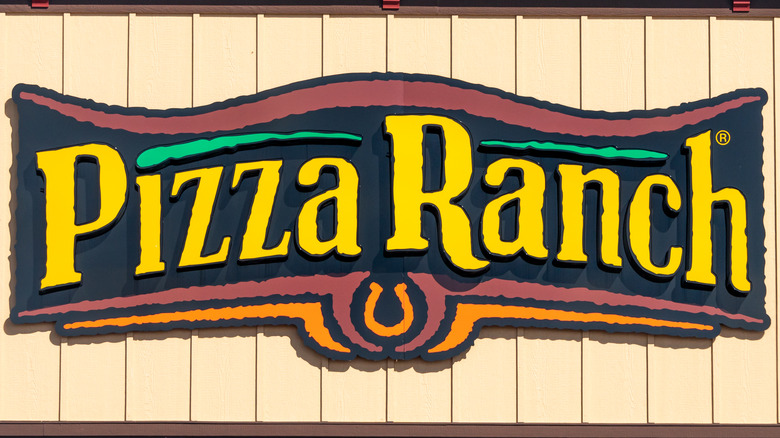 Ken Wolter/Shutterstock
Investors need a lot of money to create a Pizza Ranch franchise. Pizza Ranch explains that applicants must have a net worth of at least $1 million, with liquid assets (easily accessible cash according to Cornell Law School) of $400,000.
Franchisees must then be prepared to pay between $1.1 million to $4 million to develop a store. Leasing or fitting an existing building is the cheapest while constructing from scratch is the most expensive. These costs include a $30,000 franchise fee, over $600,000 for fixtures and fittings, and more than $300,000 for FunZone arcade games. There's then a 4% royalty fee and a 2.25% marketing expense added on top.
In addition to the franchising costs, there are other reasons to pause for thought. Pizza Ranch only operates in certain locations such as Kansas, Oklahoma, and Tennessee, so geography could be a stumbling block. YouGovAmerica reports that 41% of people have heard of Pizza Ranch and only 23% of respondents like the establishment. Meanwhile, Bloomberg Second Measure demonstrates that the pizza market is widely controlled by Dominos, Little Caesars, Papa John's, and Pizza Hut — meaning better rewards could be found elsewhere.