Why Shows Like BBQ USA Can Never Be Filmed Year-Round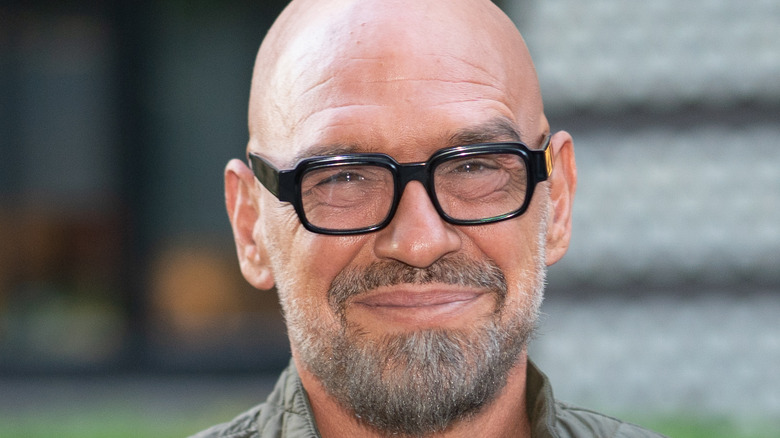 Mark Sagliocco/Getty Images
Each episode of "BBQ USA" represents all the elements of a traditional summer cookout including copious amounts of beer, burgers, and ribs. While the show only started airing during the Summer of 2022, it amassed a huge following, with the series compiling an audience of 564,000 on its August 15th episode (via US TVDB).
In this Food Network production, host Michael Symon travels across the country from New Jersey to Alabama, sampling different types of barbecue. Symon stops at annual barbecue competitions to check out the local offerings. For instance, Symon stopped off in Cedar Park, Texas to sample some delicious brisket at Cedar Fest (via Food Network). The celebrity chef also made his rounds at the New Jersey Knoq-Out where he witnessed some serious competition on the grill (via Instagram). However, waiting around for regional festivals is not the reason why the series can't be filmed year-round. Symon took to Twitter to address why his team needs to wait to film.
Michael Symon has his own BBQ business to run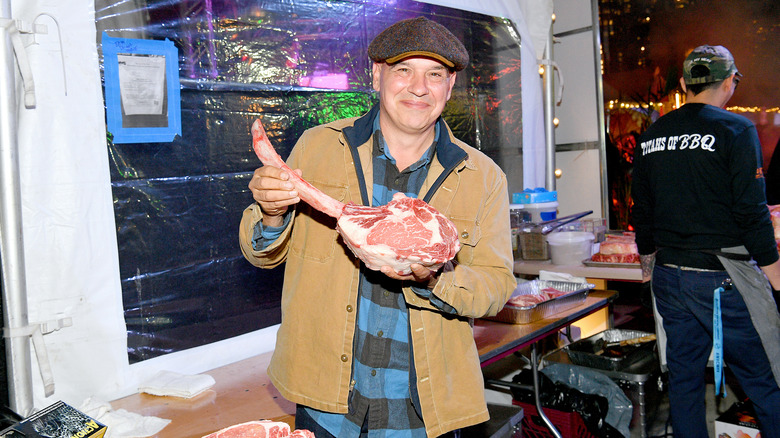 Dia Dipasupil/Getty Images
Michael Symon responded to a message on Twitter in July, in which he made clear the logistical obstacles to filming year-round. A "BBQ USA" fan asked him, "@chefsymon , watching @_BBQUSA , nice program.. why don't @mabelsbbq4th , do the berea or parma rib burnoff next year, let's see how you do?" The user was referencing the Berea's National Rib Cook-off and the Parma Area Chamber of Commerce's annual Rib 'N Rock event, both in Ohio, where Symon is from (via Ohio Festivals). Mabel's BBQ Cleveland, which was also mentioned in the Tweet, is one of Symon's restaurants in the Cleveland area.
Symon responded to the question via Twitter, explaining why he couldn't show his own restaurant on the show. He essentially stated how labor-intensive and costly such an endeavor would be. He wrote, "To staff the restaurants and do them is pretty difficult .. if we had a traveling team that did them year-round wouldn't be a problem .. also to do it right you need the rigs and set up which is a 100-200,000 investment .. or else you are just reheating meat." 
Symon is quite busy juggling his own ventures to film the television show year-round. So while Symon is busy manning his business in the "BBQ USA" off-season, television lovers can binge the current season on Food Network.