Here's What Happened To Rest Haven After Restaurant: Impossible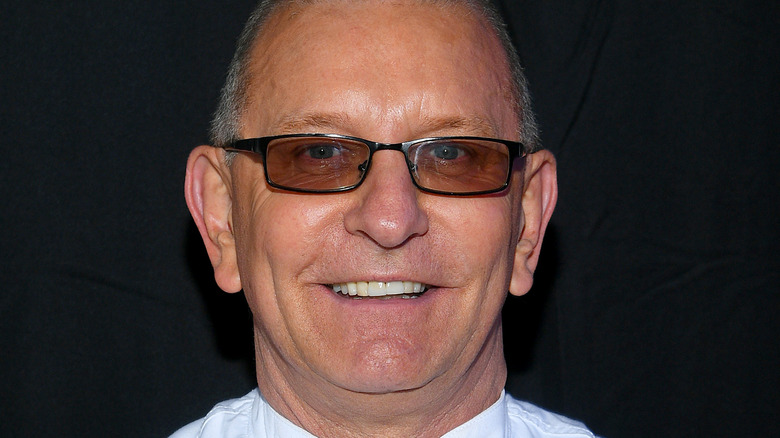 Dave Kotinsky/Getty Images
The restaurant business is savage. Once upon a time, in an age known to historians as "the '90s" when JNCO jeans were a brand people knew and frosted tips were all the rage, it was possible to make a decent profit by owning a restaurant. Philadelphia Magazine says profit margins in 1998 for many Philadelphia restaurants were 15-20%. Philly, home of the best cheesesteaks, is a serious restaurant town, and markups show that, which means these numbers were probably high for restaurant margins at the time. However, in 2018, that number was down to 4-7%.
It's now a world where pandemics and labor shortages have hit the restaurant industry especially hard. The Chicago Tribune reports that bars and restaurants are not seeing the kind of demand they once enjoyed. Chicago is another city where food and drink are of paramount importance. Even there, many businesses are closing early due to poor customer turnout.
This means that not only are restaurants making less money on the goods that are being sold, but there are fewer overall goods being sold. Imagine now that you own a restaurant that isn't in Philadelphia or Chicago. Instead, it's a Lebanese eatery in Clarksdale, Mississippi, that has a name like a funeral home. Even after the "Restaurant: Impossible" team did its work, do you think it could survive?
Southern hospitality with a Mediterranean flair
Robert Irvine and his band of merry television helpers descended on Rest Haven in October of 2021, according to Chew Boom. As the Food Network episode description puts it, the restaurant's issue was that the owner, Paula "rules her kitchen, but her unwillingness to change is destroying her father's Lebanese restaurant."
During the episode, Irvine dispensed his brand of advice, focusing heavily on joining Paula's sons and staff to try to change the way the restaurant functions, and phasing Paula out of the process of running it. There seemed to be some equilibrium established by the time the show ended, but anything can happen when the limelight is gone.
Thus far, Rest Haven has managed to remain open, and has a Facebook page with a couple thousand followers. It's carrying a 4.0 rating on Tripadvisor with customers saying positive things like, "the food was great," and "Owner very warm hearted and friendly," which seems to show that the restaurant kept what worked — the food — and helped Paula learn a little more hospitality to go along with it. Plus, many commented on Rest Haven's Kibbeh, a savory dough stuffed with ground meat and a unique dish worthy of trying, should your travels take you to Mississippi.