Here's What Happened To Kaiserhof Restaurant After Restaurant: Impossible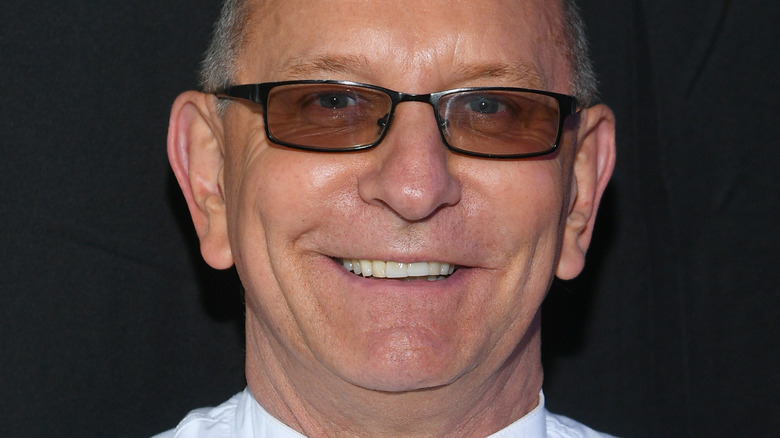 Dave Kotinsky/Getty Images
Once upon a time, chef Robert Irvine was in San Diego, California, to see if he could rescue a German restaurant in the city. As Irvine drove along the coast, he questioned whether a German restaurant would work in San Diego, which he dubbed "the land of healthy eating and sunshine." 
Kaiserhof Restaurant is a German eatery that was featured in Season 19, Episode 3 of "Restaurant: Impossible." According to the Food Network, the owner, Peter Bolter, was afraid of changing anything about his restaurant, from the menu to the decor. Apparently, Bolter didn't want to disturb his late father's vision for the eatery. Bolter's parents, both German immigrants, opened the restaurant in 1980. He took over the restaurant from his parents and, at the time of filming, had been running the restaurant for six years. 
But Irvine unearthed many issues with the restaurant. Bolter didn't know how much it cost to run the restaurant, the wait staff was afraid of Bolter and was in a tizzy due to an outdated serving system, and the kitchen was inefficient. And, after tasting a few menu items, Irvine dubbed the food under-seasoned. Before the remodel, Irvine reminded Bolter, "It's no longer your dad's restaurant, it's your restaurant." The end of the episode saw Bolter commit to being a better leader and more amenable to change.
How is Kaiserhof Restaurant doing now?
After the remodel, which saw the carpet get torn up, the menu modernized and revamped, and owner Peter Bolter's promise to improve as a leader, Kaiserhof Restaurant is still in business. Reviews are mixed but skew towards positive. (It's ranked highly on Google, while Yelp reviewers are more critical.) The restaurant is also ranked number one in San Diego for Central European cuisine on Tripadvisor.
Positive reviews mention the portion sizes and authenticity, as well as the German beers. One Yelp reviewer was so enthused with her meal, she said, "They had Flammekueche, which I've only ever had on the German-Switzerland border, so I was very happy ..."
Still, the negative reviews mention poor service, such as the wait staff being neglectful. One reviewer on Yelp said, "We were placed in the beer garden by request but didn't seem to be a priority after being sat. The server came and went leaving water glasses empty." Others complained that the food supposedly wasn't authentic German food, with one reviewer on Google commenting that "some dishes lacked the German authenticity." Either way, the "Restaurant: Impossible" changes helped the restaurant, and it's still standing today.