Here's What Happened To Casa Real After Restaurant: Impossible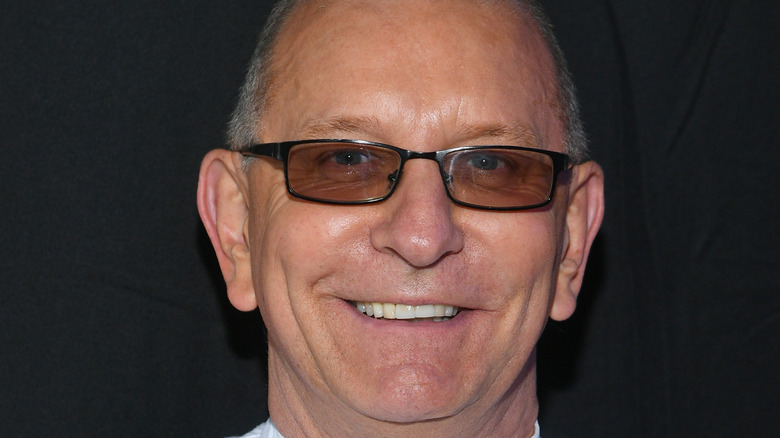 Dave Kotinsky/Getty Images
Before celebrity Chef Robert Irvine and the crew of "Restaurant: Impossible" showed up, Mexican restaurant Casa Real was failing. According to the Food Network, the mother-son owners Alma and Ritchie Ponce hadn't made any money since opening the restaurant. Six years later, they were hoping Irvine could perform a miracle. 
During the episode "Virtually Impossible," Ritchie was trying to modernize the restaurant and liked to try new technologies, such as a computerized ordering system. Ritchie put $75,000 of his own money into the restaurant and dedicated himself to making his mom's dream succeed. To try to make ends meet, Ritchie set up seven other virtual kitchens operating from the restaurant kitchen, but they weren't making a profit, either.
Irvine found a multitude of problems. His initial reaction was mostly to the dark interiors and mismatched furniture. During service, no one was managing the front of the house, and in the back, no one was a trained chef. Customers waited upwards of 35 minutes for food. Irvine sampled some dishes from the menus, but only found the pre-made, re-heated chicken nuggets from the virtual kitchen to be good. When Irvine sat down with the pair, Ritchie didn't know his costs or his break-even point, with the restaurant losing $300,000 a year. Irvine had quite a mission in front of him. 
How is Casa Real doing now?
The remodel brought color and lightness into the restaurant. Chef Robert Irvine stressed that owner Ritchie Ponce should focus on running the restaurant, not the virtual kitchens, and went over the finances to demonstrate just how much money they were losing every month. Irvine's chefs rethought the menu with elevated Mexican classics with appropriate pricing.
After the episode aired, the owners eventually reverted back to their original menu but with proper pricing that would net them a profit this time. They acknowledged that some might not be happy with the prices, saying, "We are currently printing an updated menu with correct pricing ... Some people will be fine with our new prices, some people will not, that's ok, we understand" (per RETRO 102.5).
It's been a year since the episode aired, and reviews so far are mixed. People are liking the decor, but balking at the price increases. "I ... was excited to try after their 'Restaurant: Impossible' renovation. Their queso was nothing more than Velveeta [sic] cheese. Everything was overpriced [sic]," one Google reviewer said. Positive reviews mostly praise the food and the fast and attentive service, with one Yelp review calling it, "so amazing! Our server was so kind and attentive. Our food came out fast and it was soooooo delicious!" Overall, the restaurant has three and a half stars on the service. Only time will tell.