Inside Anthony Bourdain's Tragic Texts To His Ex-Wife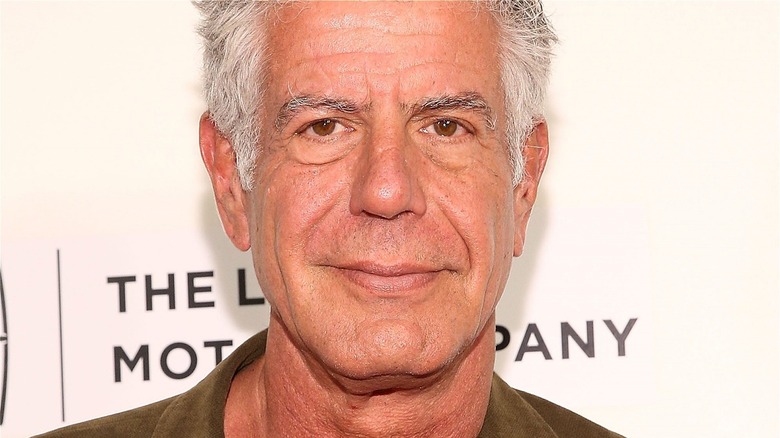 Robin Marchant/Getty
We may receive a commission on purchases made from links.
After the sudden tragic death of celebrity chef Anthony Bourdain in 2018, the culinary world has never been the same. His enthusiastic approach to all things food, travel, and writing won over the world, leading him to a successful career in the second half of his life. But after more investigation, Bourdain struggled most of his life with a number of ill-fated factors. With a self-destructive childhood, lack of security and stability, addiction to drugs and alcohol, and depression, Anthony Bourdain lived an amazing and fulfilling life on the outside, but ultimately wasn't satisfied and struggled all the way to the top of his career. 
Now, fans of Bourdain are able to get a closer look into the chef's life with the book "Down and Out in Paradise: The Life Of Anthony Bourdain." Based on interviews with the people closest to him in life, the book exposes all the nooks and crannies of the good and ultimately bad occurrences and personal perspectives of Bourdain's life. The book — which is now a number one best seller in culinary bibliographies and memoirs (via Amazon) — also includes personal text messages between Bourdain and his ex-wife Ottavia Busia as well as between him and accused cheating romantic partner Asia Argento right before his demise (via Vanity Fair).
Bourdain was extremely unhappy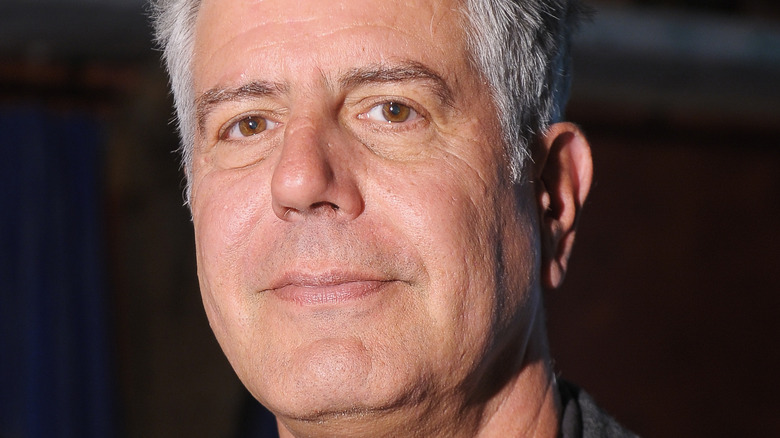 Michael Loccisano/Getty Images
Among all of Anthony Bourdain's acclaimed success as a chef, TV host, and author, he was extremely unhappy and unsatisfied with his life. In the new book "Down and Out in Paradise: The Life Of Anthony Bourdain," text messages between him and his ex-wife Ottavia Busia right before he passed away really highlight his struggles with his career and time in the spotlight (via Deadline). "I hate my fans, too. I hate being famous. I hate my job. I am lonely and living in constant uncertainty," read one of the messages.
The book also reveals text messages between him and his romantic partner, Italian actress Asia Argento, exposing their rocky relationship right before his untimely death. The actress was spotted by paparazzi outside Hotel de Russie in Rome with French journalist Hugo Clément, sparking a number of jealousy-infused fights. "I am okay. I am not spiteful. I am not jealous that you have been with another man. I do not own you. You are free. As I said. As I promised. As I truly meant. But you were careless. You were reckless with my heart. My life. De Russie ... It's only that hurts, my A," one of the text messages said (via People). Bourdain committed suicide one night later.
Asia Argento speaks out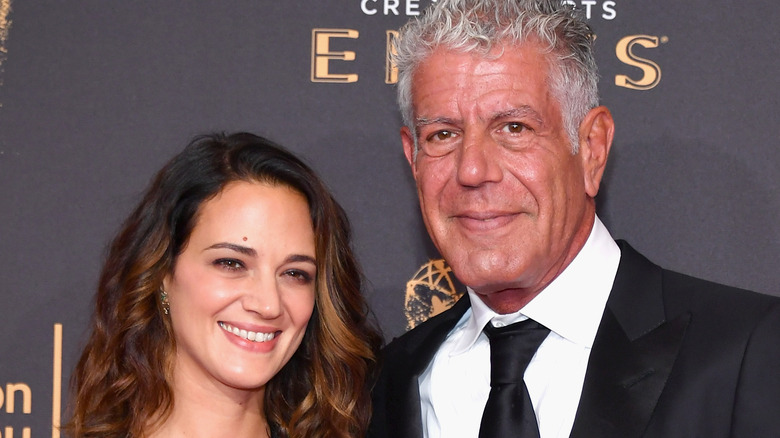 Neilson Barnard/Getty Images
While emotive for those who were fans of Bourdain, his final text messages show that he was at least honest in his feelings with both Busia and Argento before he decided to end his own life a couple of days later.
Argento did make a statement surrounding her last messages to Bourdain, having gained several harsh accusations by his fans and members of the press. "People say I murdered him. They say I killed him. But I understand that the world needs to find a reason. I would like to find a reason too. I don't have it," she said (via Cinema Blend). Additionally, Argento stated that her text messages to publisher Charles Leerhsen were not authorized to be published in the book (via The New York Times).
If you or anyone you know is having suicidal thoughts, please call the National Suicide Prevention Lifeline​ by dialing 988 or by calling 1-800-273-TALK (8255)​.