Shake Shack Is Shaking Things Up With A One-Off High-End Tasting Menu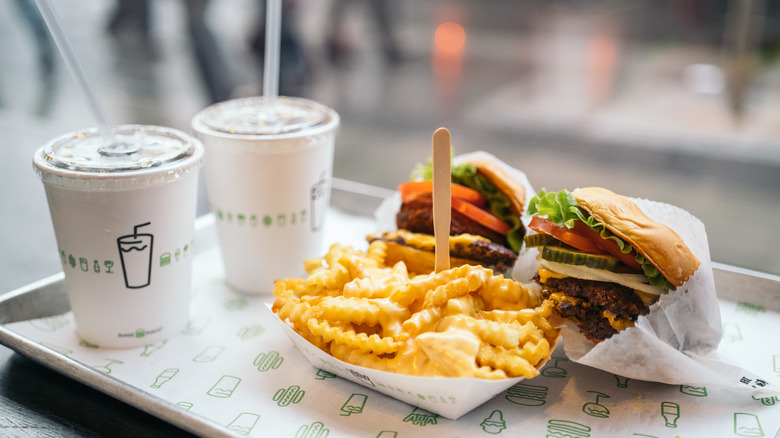 Manu Padilla/Shutterstock
Despite its worldwide popularity, Shake Shack had a pretty scrappy beginning. The international restaurant chain, which had 360 locations in 2021, originated as a little stand in Madison Square Park, with a paper-thin menu that had a short list of items (via Gothamist). But the world became attracted to the original New York City eatery's classic ShackBurger and crinkle fries, along with its fantastic customer experience, causing it to expand outside of the East Coast and even the United States (via Investopedia).
It's been almost 20 years since its humble start, and now, Shake Shack is embarking on a new chapter — fine dining. Though it might sound like this might clash with Shake Shack's simple menu and modest birth story, there is actually a mastermind behind this new adventure. The hamburger chain will be collaborating with Enrique Olvera, who has chef'd up some of the best Mexican food in the U.S., as it plunges into the upscale dining scene.
The menu will combine classic flavors with unique ingredients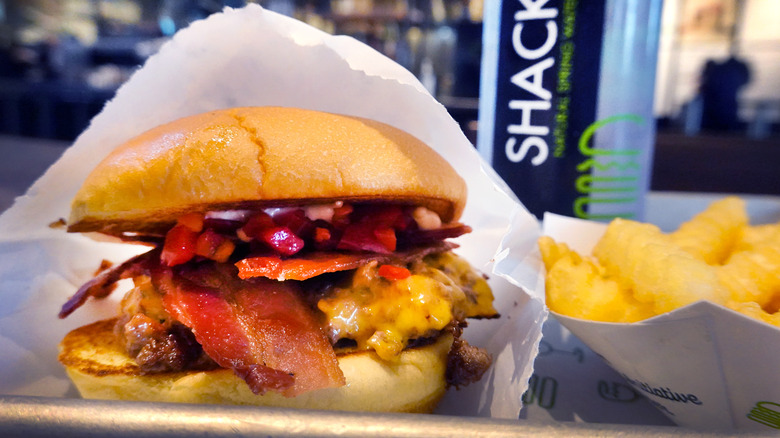 Scott Olson/Getty Images
According to Eater New York, the award-winning chef will be aiding Shake Shack in launching its one-night tasting menu, which will be available on November 10 at the chain's West Village Location, or 225 Varick Street. This limited-edition offering will feature a three-course meal and is meant for parties of two, making it ideal for a date night.
The article tells readers to prepare for classic Shake Shack dishes to be merged with flairs of Olvera's own cooking, which include corn and potato tamales and the chef's famous (and largely attention-garnering) ant mayonnaise. But Olvera actually was able to successfully make the latter food item, which is a take on Mexican traditions, widely popular in the high-end food landscape (via BBC). So who's to say that this condiment won't be popular on some Shake Shack classics? Interested diners can sign up for a time slot between 5 and 8:15 p.m. to try this exclusive menu for themselves.