Dunkin' Donuts University May Have Started As A Rip-Off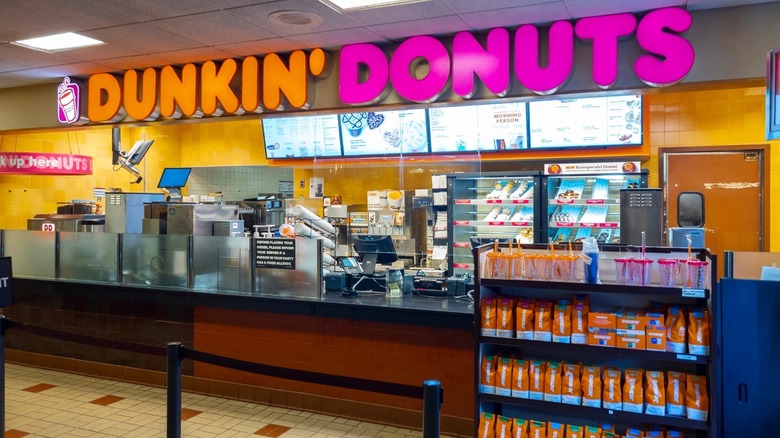 Mahmoud Suhail/Shutterstock
Do you think you have what it takes to run and manage a Dunkin' location? You might want to think again. Making donuts from scratch and running all of the everyday operations may seem like a piece of cake, but it actually requires some intensive training and coursework in order to succeed. That's why the popular donut chain launched its Dunkin' Brands University in Braintree, Massachusetts to set employees up for success with a set of training protocols (per Merrill). With the coffee chain boasting over 11,300 restaurants throughout the world, it's safe to say that more employees and prospective franchisee owners are undergoing training to keep Dunkin's values and protocols up to speed, as per Dunkin' Donuts.
If you're totally in awe of the fact that Dunkin' has its own university and training program for employees, you're not alone. It's not often talked about within employee jargon when you're standing in line for your cup of coffee. While being a brilliant idea and concept for the company throughout many decades, it doesn't seem like it was actually an original idea and could have been mimicked from another popular restaurant chain (per WBUR).
Training was mirrored by a fellow restaurant chain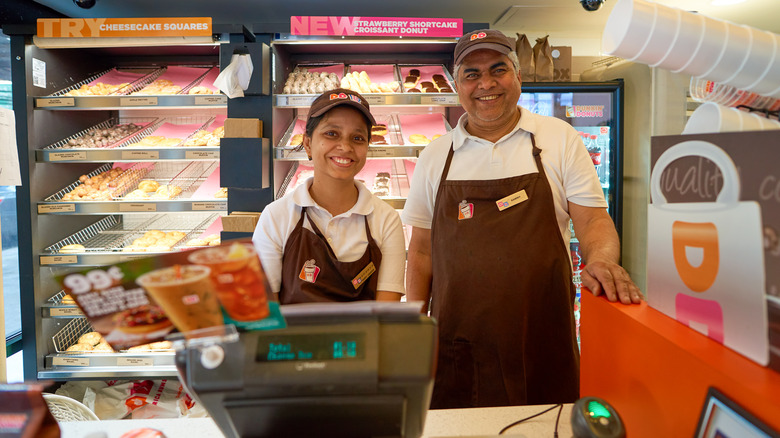 Sorbis/Shutterstock
Sure, Dunkin's longtime CEO Bob Rosenberg was a genius and helped set the company up for long-term global success, but he didn't come up with every idea from scratch (via WBUR). Rosenberg talks about some of the decisions he made for the coffee chain company in his new book, "Around The Corner To Around The World: A Dozen Lessons I Learned Running Dunkin' Donuts." In his book, Rosenberg admits that the launch of Dunkin' Brands University was mirrored by what he saw and trained with while working at McDonald's as a teenager. Without any hesitation, he applied the concept from McDonald's Hamburger University to Dunkin' Donuts University.
After further investigation, this could very well be the case. McDonald's founded its first Hamburger University and training program in 1961, offering training, talent offers, and career development in a five-day crash course throughout seven campuses (via The Best Schools). Likewise, Dunkin' University mimics a very similar training program, having opened its first university in 1966. Dunkin's, however, is more intensive, requiring six weeks of in-person coursework for any individuals who want to operate a Dunkin' chain or manage a Dunkin' restaurant in the future (via The Chicago Tribune). 
Still, though, it's not the first restaurant chain to require training. Five Guys and KFC (via Panopto) are also known to offer online and in-person training in order to successfully run and operate chains. It's no surprise that good ideas are often mimicked.