The Unexpected Food Ina Garten Ate As A Child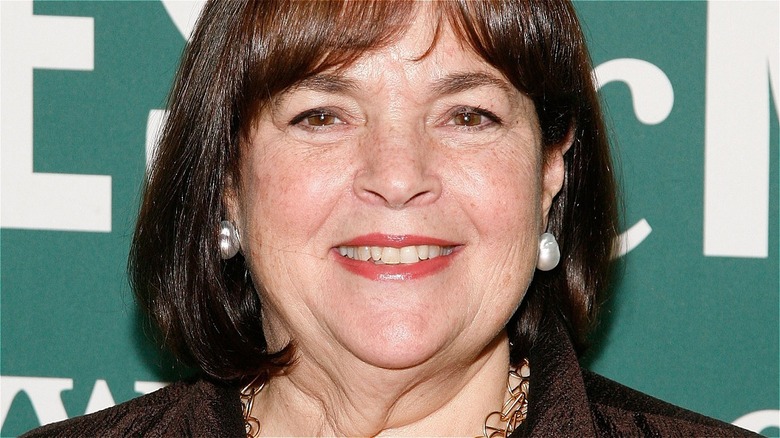 Andy Kropa/Getty
Ina Garten is a jack of all trades in the kitchen. The home cook has a whopping 12 cookbooks to her name as "Barefoot Contessa" continues to air after 20 years. Garten is on her second season of "Be My Guest," which features celebrity guests visiting her Hamptons home to cook a meal together. While we're manifesting being invited to Garten's home, it might make you wonder what the food mogul's household was like as a child. Did her family cook dinner together? Are there recipes that have been passed down through generations?
Although we may not have the details about Garten's entire childhood, she did reveal what a typical meal looked like in the Garten residence. And it's not gourmet, as you may have thought. Mashed attended the New York Times Food Festival in which the Food Network star was a headliner at the session "How Ina Garten Does It." It just so happens that Garten's childhood wasn't full of the comfort food recipes her famous cookbooks showcase.
The television personality explained that her mother was "trained as a dietitian" and "you couldn't have anything that was a carbohydrate." We're just going to say what you were thinking — how could anyone live without Garten's iconic mac & cheese?
Garten went to school with a 'sardine sandwich'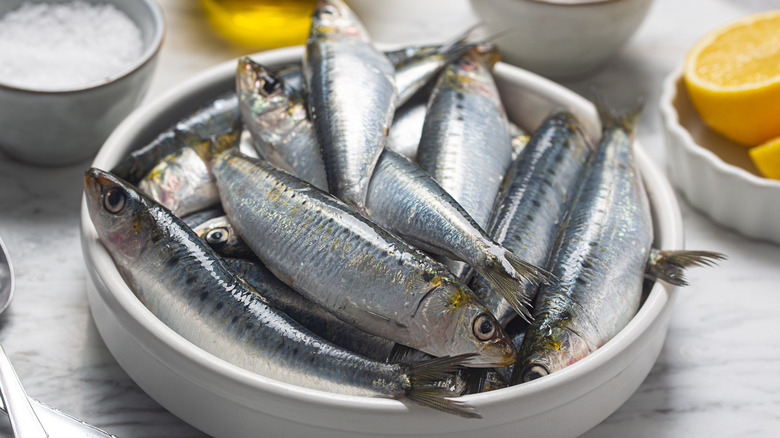 Civil/Shutterstock
Surprisingly, Ina Garten's childhood lacked the usual buttery mashed potatoes. She revealed at the New York Times Food Festival that "protein like fish and chicken" and "canned vegetables" were normally on the menu in the Garten household. The home cook joked that's why she makes a croissant bread pudding now, as her childhood meals were "dry and boring and I [Garten] just had no joy as a girl." Protein and some vegetables sound pretty commonplace, or even standard, if you will. But there is one food that often stuffed Garten's lunch box that is certainly unexpected.
The cookbook author disclosed that "she [Garten's mother] would send me [Garten] to school with a sardine sandwich." She continued, "You couldn't trade that with anybody. All you wanted was a peanut butter and jelly sandwich." So, no, Garten's meals as a kid were not filled with Devil's food cake or pasta alla vecchia bettola, but rather, sardine sandwiches. 
We have to admit, we're grateful that Garten found her passion in home cooking. Without her recipes, we'd be lost in the kitchen.