The Dollar Tree Frozen Snack Worth Bringing To Your Next Party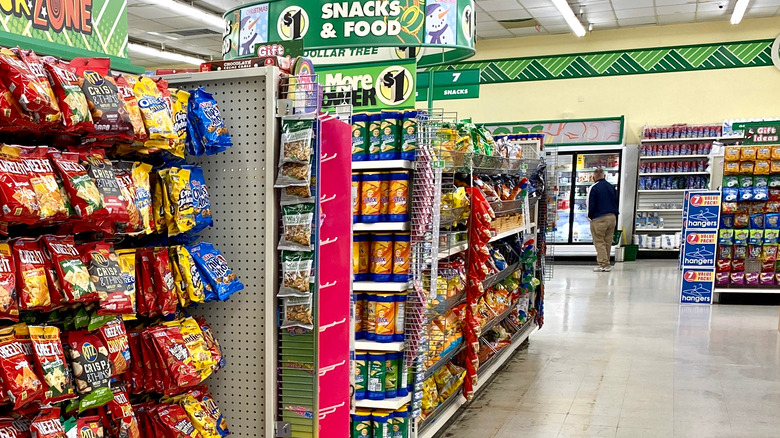 ZikG/Shutterstock
As this year's holiday season dawns, people are becoming more concerned about inflationary pressures on the economy. As a result, tips and tricks for how to celebrate the holidays on a budget are becoming more widely available. For example, Redbook recently published a dozen suggestions for entertaining on a budget, including opting for hamburgers and hot dogs rather than more expensive meat choices and using pre-made mixes rather than individual ingredients for desserts and cookies. Moreover, there are many cheap and easy recipes to try that the whole family will love.
Other advice for hosting budget-conscious holiday get-togethers with food includes tips from Progressive Grocer, such as choosing discounted grocery items for holiday menus; using holiday leftovers for secondary meals; saving party tray vegetable leftovers for inclusion in soups or stews, and using leftover fruit for breakfast smoothies. One place to find the discounted items that Progressive Grocer recommends is Dollar Tree.
Holiday party food shopping on the cheap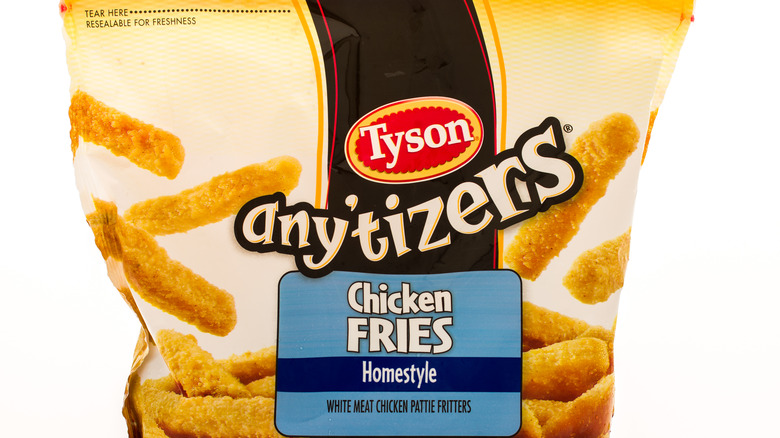 Keith Homan/Shutterstock
If you're looking to spread some holiday cheer with a get-together for friends and family, let Mara Weinraub, groceries editor at The Kitchn, be your guide to saving some money. Recently, she bought some products from the Dollar Tree frozen foods case for testing as possible party nibbles. Out of the 13 items she bought and prepared, she found three that she would buy again at Dollar Tree's $1.25 price point. At the top of her list — she didn't specifically rank her three favorites — was the 3.5-ounce package of Tyson Any'tizers Homestyle Chicken Fries, containing eight chicken fries. Also making the cut were the 3.35-ounce package of State Fair Classic Mini Corn Dogs and the 5-ounce package of Papa Luigi Homestyle Meatballs.
Weinraub noted the breading used on the Any'tizer product "had a salt-and-pepper-y bite that balanced the tenderness of the chicken." Elsewhere on the internet, the Any'tizers chicken fries get mixed reviews. At Shop Smart, a review found "nothing hugely notable" about the Any'tizers, calling the product "a fairly average nugget." The chicken fries got some glowing reviews from customers posting on the Tyson website, including an "out of this world!" and a "So good!," but the product also got a handful of negative comments, such as a complaint that the fries "are flimsy and limp when you pick them up."
For $1.25, it may be worth it to pick them up and decide for yourself.