Why Cheesecake Crust Needs To Be Very Fine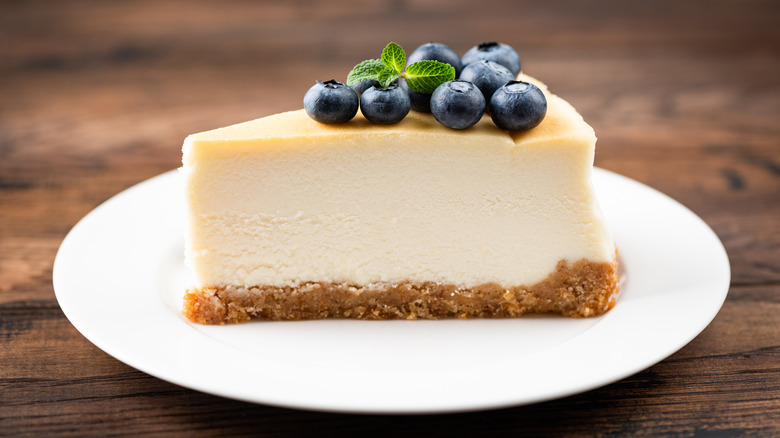 Vladislav Noseek/Shutterstock
So you're in charge of dessert for your next dinner. You should go for something that can satisfy any palate but feels fresh and delicious. Cheesecake it is! This layered dessert that was perfected in New York has been replicated in many kitchens. It combines a soft and creamy interior with a crumbly base, often made with graham crackers. Heading to the Cheesecake Factory or the nearest grocery to buy one seems to be a trouble-free choice. However, cheesecake is a dessert that doesn't require extensive work, and there are easy ways to make cheesecake at home, even with just five ingredients.
But, "with great power comes great responsibility," as they say, and being in charge of making the dessert requires effort and care. You need to avoid overbaking it and closely follow a recipe's steps for the best outcome. And, of course, you need to meticulously prepare each part separately so the combinations all come together in a perfect package.  
As the base of your cheesecake, the crust is what holds it all together. You need to give extra care to that part of the cheesecake so the whole dessert can come together.
If your crust is not fine, your cheesecake can crumble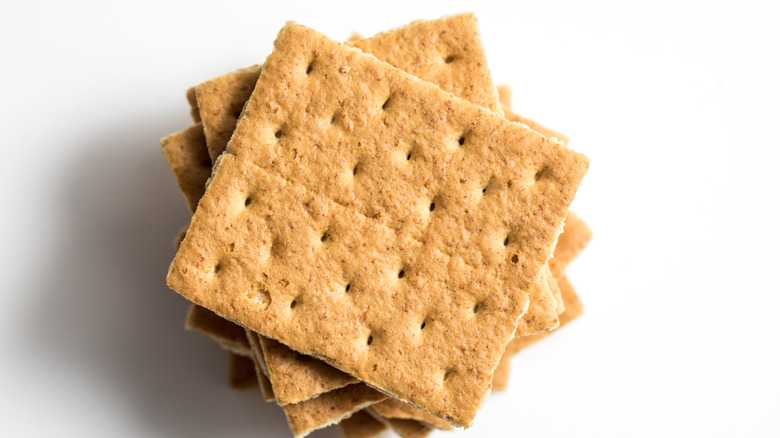 Duntrune Studios/Shutterstock
Sally's Baking Recipes says that the graham crackers, used for making homemade cheesecake crust, need to be crushed enough in order to get a very fine texture. The goal is to avoid huge chunks because these won't hold the cheesecake filling enough. It may also be more prone to crumbling easily with big chunks. Some tips include using a food processor, as well as pre-baking the crust so it can set before layering on the filling.
In a video, chef Curtis Stone explains that to make the most out of our crust, you should mix any dry ingredients with the crackers in the food processor. After adding the butter, the mixture should feel like wet sand, so it can be easily spread over the bottom of your pan. He also suggests popping the crust in the fridge so it can settle.
The resulting crust should be buttery, durable, and crispy. Make sure the crackers are intensely crushed — a food processor or powerful blender helps, but if you don't have one or the other, put the cracker in a zip-top bag and crush them with a rolling pin. Once you ace the crust and decide on a cheesecake recipe, your friends will probably ask you to be in charge of the dessert over and over again.