Giada De Laurentiis' Foolproof Tip To Rescue Bland Gravy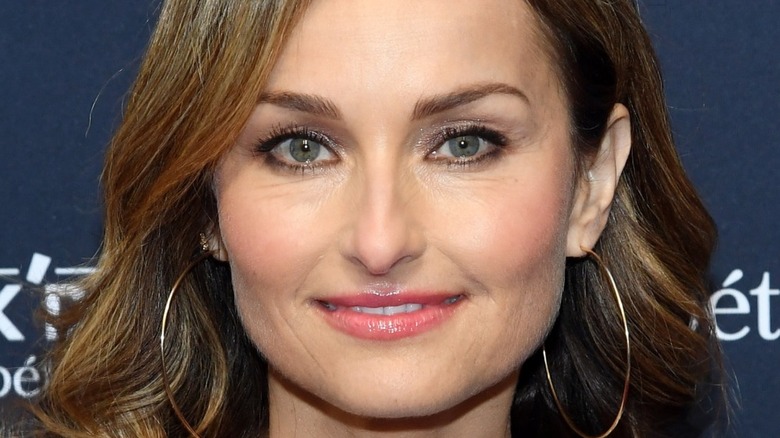 Ethan Miller/Getty
As Thanksgiving gets closer and closer, people may begin to panic. While you might have been putting off your menu prep all fall, you no longer have time to procrastinate (take a deep breath). Tackling a Thanksgiving feast is the ultimate test for every home chef. This is not your average three-course meal but the feast of all feasts that everyone at your table has been waiting for all year. No pressure!
While the roast turkey may be the star of the show, it's important to still sweat the small stuff. According to You Gov, some of America's favorite Thanksgiving sides include mashed potatoes, stuffing, rolls, and scalloped potatoes. Looking for some inspiration? Here are the 60 best side dishes for Thanksgiving. 
When it comes to the most beloved dishes of the holiday, gravy slides into an impressive eighth place. While gravy might seem unassuming, this special sauce complements almost every dish on the table and is extremely important to get right. Thankfully, every amateur chef can achieve the perfect gravy with a few insider tips. For instance, Giada De Laurentiis has a secret ingredient she likes to add to her gravy to keep it from tasting too bland.
Giada De Laurentiis likes adding good-quality balsamic vinegar to her gravy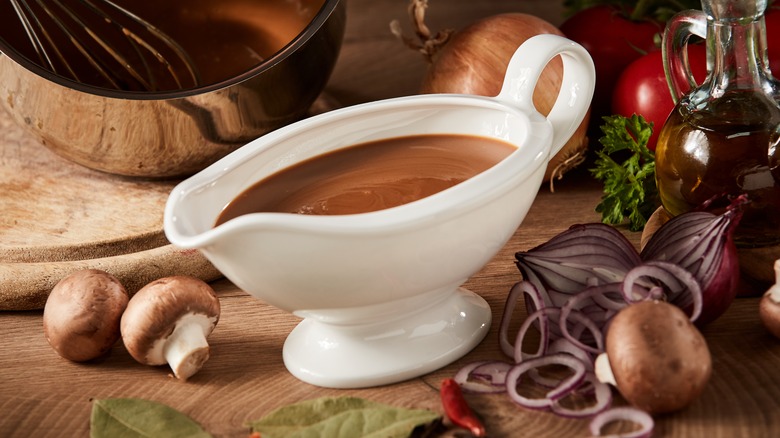 stockcreations/Shutterstock
While Giada De Laurentiis might have been born in Rome, the "Everyday Italian" star has celebrated her fair share of Thanksgivings in America. The celebrity chef moved to the United States when she was seven years old, so when it comes to preparing this elaborate feast, she's been around the block (via Delish). For Thanksgiving in 2021, De Laurentiis's spread included meals such as ciabatta and chestnut stuffing with pancetta, parmesan creamed corn, and prosciutto-wrapped turkey, per Giadzy.
As for what's inside her gravy boat? De Laurentiis graced People with her secret hack. "Revive any gravy by adding a teaspoon of good-quality balsamic vinegar. It lends incredible depth, flavor and a richer color that you didn't know the gravy needed," the TV personality revealed. If this festive dressing tastes like it's missing a little something something on the big day, you now know what to do. Also be sure to avoid this big mistake you are making with your gravy.