Giada De Laurentiis' 'Cornerstone Of Thanksgiving' Is So Relatable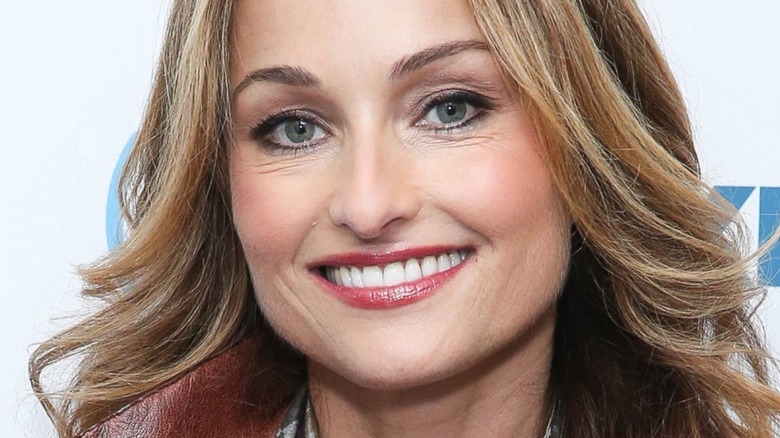 Rob Kim/Getty Images
We may receive a commission on purchases made from links.
Though celebrity chef Giada De Laurentiis may be best known for her dedication to Italian cooking, she doesn't take traditional Thanksgiving fare lightly either. During the peak of the coronavirus pandemic in 2020, she still did not hold back in a full-scale Thanksgiving production, preparing a load of plates and sweets to drop off at family members' homes (via TODAY). Her affinity for the holiday is also illustrated in her Food Network guide, where she shares her favorite holiday classics, which range from a ciabatta stuffing to roasted potatoes.
Furthermore, the Food Network star has publicly hosted an episode of "Ultimate Thanksgiving Challenge," where she facilitated a round of the show in which chefs competed to make the best entrees, sides, and desserts to ever grace a Thanksgiving table. But one of her favorite dishes to have during the annual feast is none other than cornbread, which she labels as "the cornerstone of Thanksgiving" (via Instagram).
Cornbread is a warm and comforting addition to any Thanksgiving feast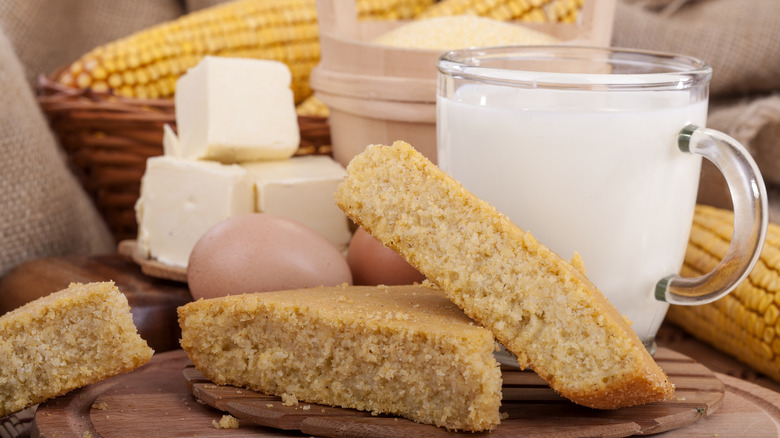 Ddsign_stock/Getty Images
Giada De Laurentiis' cornbread appreciation apparently resonated with fans on Instagram. User bisou_bisou_kitchen remarked, "@giadadelaurentiis my mom always uses corn bread in her thanksgiving stuffing recipe." And tonitucciarowland tagged a friend to say, "I know you're like me & like a good corn bread." And this isn't the first time De Laurentiis has inspired the internet to show thanks for cornbread. Back in 2018, she tweeted, "My absolute fav Thanksgiving side dish.... cornbread!" and shared five ways of making it. And once more the internet showed its own gratitude for the tasty staple.
On her website Giadzy, the cookbook author has featured her signature cornbread recipe, which is made with butter, cornmeal, flour, sugar, and buttermilk, among other ingredients. It can both be enjoyed as a sweet or savor side dish, but De Laurentiis recommended serving it with honey butter on her blog. In the past, De Laurentiis featured a scallion and mozzarella cornbread on her page. What's so special about this Thanksgiving "cornerstone"? Maybe it's the dish's extreme versatility or the fact that cornbread may have been eaten at the first Thanksgiving feast (via Smithsonian). Whether diners decide on going the traditional route with cornbread or decide to put a creative spin on the dish, having it at the table is a must.