British Home-Baking Businesses Have Skyrocketed Thanks To GBBO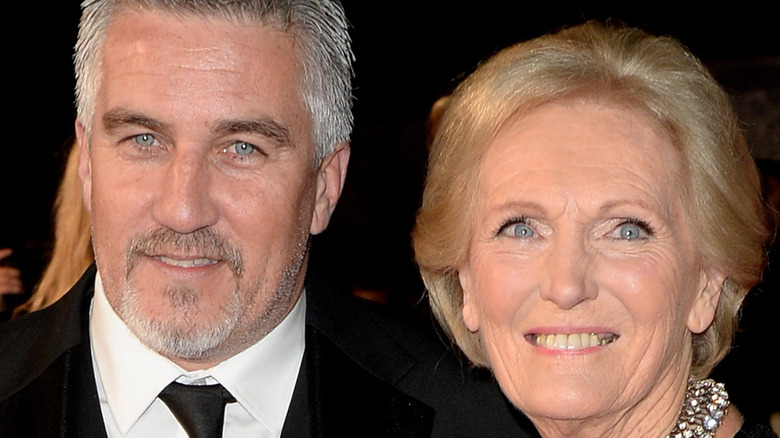 David M. Benett/Getty Images
"The Great British Bake Off" (also known as "The Great British Baking Show") has always been an aspirational show. It started with relatable bakes you could make at home without the time crunch or stress. The bakes were familiar to viewers, and the recipes were accessible. The first challenge ever? Bake a cake – any cake – so long as it represents you. And the technical challenge? A Victoria sponge – a deceptively simple cake, but with nowhere to hide blunders (via BBC). Viewers would even bake along with the show because the recipes were so accessible, even starting up a private Facebook group to share tips and show off their bakes (via Little House Big Alaska).
The GBBO effect reached supermarkets, too. In 2016 it was reported that British home bakers would race to the supermarkets to stock up on that week's ingredients to try their hand at the featured recipes. The demand for goldenberries, a little-known fruit from Peru, rose by 180%, and salted caramel sauce spiked to 33% after season 6 winner Nadiya Hussain used it in a tart (via Express).
Updating and upgrading kitchens also became de rigueur, with searches and purchases reported up by 22% and 214%, respectively, during the season 6 run in 2015. Searches for KitchenAid mixers fell by 14% after the show switched to using Kenwood mixers, which saw a bump of 12% (via MarketingWeek). So it's not surprising that the GBBO effect has sparked an entrepreneurial flame in U.K. home bakers.
Small businesses are vital to post-pandemic economic recovery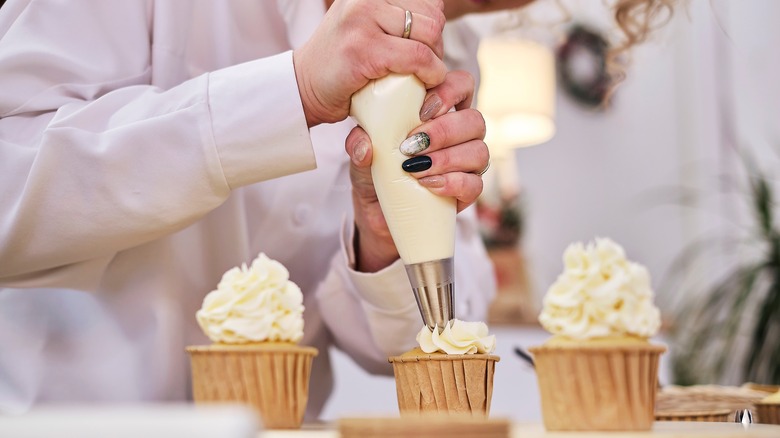 Yavdat/Shutterstock
The show's aspirational roots, combined with pandemic baking and binge-watching, have led some U.K. bakers to try their hand at turning their passion and hobby into a successful business. New data published by small business insurer Simply Business revealed a 230% rise in home baking policies from 2019 to 2021. It saw the largest rise in baking-based businesses (including cake making and decorating) in south-central England – 49%. Numbers were also up in the Midlands and Northern Ireland. And the numbers keep going up, year after year, with no signs of slowing (via International Supermarket News).
"'The Great British Bake Off' is a mainstay of U.K. television and appears to be inspiring thousands of bakers across the nation to rise up and start their own independent business," said Alan Thomas, the CEO of small business insurer Simply Business. Small businesses are essential to the economy, especially now when many national economies need a revitalizing bump after the COVID-19 pandemic. These new businesses contribute to job creation and innovation, all essential to a booming economy.