The Reason You'll Want To Shop At Aldi's On Sundays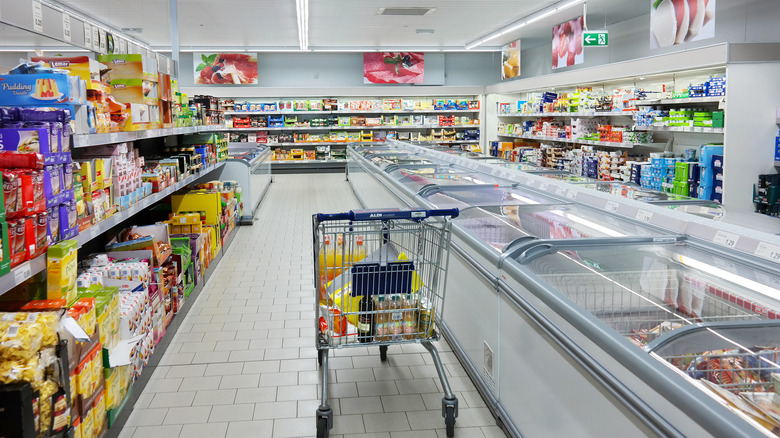 defotoberg/Shutterstock
We all know and love Aldi for being more affordable than most other grocery stores. In part, Aldi's low prices come from the store selling primarily its own brands (some of which are better than the originals). However, another large factor in Aldi's pricing is its deals. Yes, we're talking about Aldi Finds.
Aldi Finds are essentially seasonal and/or sale items curated by the store each week. These products range from holiday decorations to apparel to frozen goods. In addition to these limited-time items, Aldi also has weekly deals on products all across the store.
Even better, there are a few ways to score additional discounts on top of all your other Aldi savings. According to Best Life, Aldi marks down bakery goods a few days prior to their expiration date. What's more, if you go to Aldi on a particular day of the week, you can find even more great deals.
Visit Aldi on Sundays for the hottest deals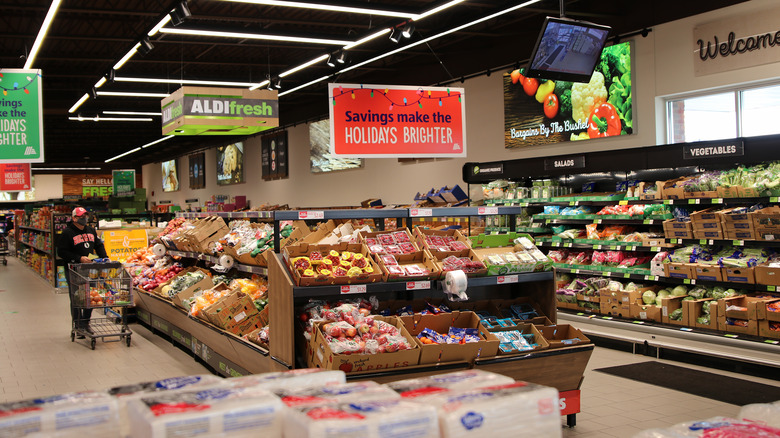 Eric Glenn/Shutterstock
Although you're bound to save some money no matter what day you go to Aldi, some days are undeniably better than others. Sunday and Wednesday, in particular, are ideal for scoring new products and hot deals, so it might be in your best interest to rearrange your weekly routine around your shopping trip.
According to Aisle of Shame, Aldi restocks its shelves on Wednesday mornings, so if you've been looking for a high-demand product, that's probably the best time for you to find it. Furthermore, not as many people shop in the early morning, so you'll have the added bonus of a quieter store.
However, if you're looking to get major discounts, you'll want to shop at Aldi on Sundays. Per Best Life, Aldi refills its Hot Deals section each Sunday. These items are discounted beyond belief, and they disappear fast, much like Aldi Finds. For this very reason, perhaps you'll want to start planning your shopping trip in advance so you can jump on any discounted items your family might need.