Why Jon Taffer Once Said He'd Never Work With Any Food Network Chefs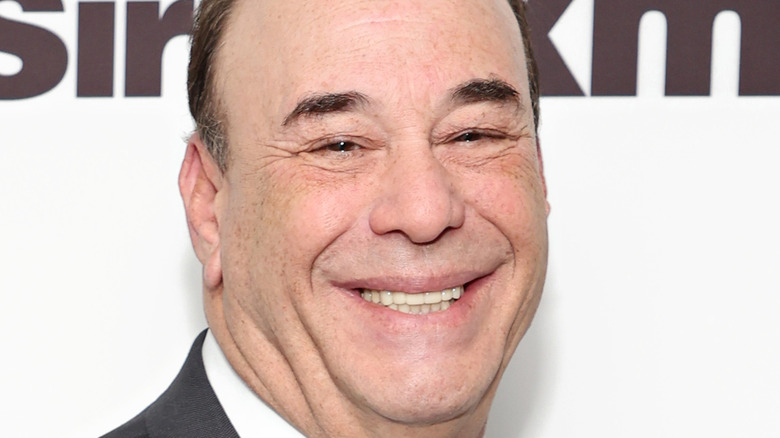 Cindy Ord/Getty Images
"Bar Rescue" may have turned Jon Taffer into a household name, but the business consultant and entrepreneur spent several decades climbing the ranks of the hospitality industry before people recognized him as a mogul, according to National Today. Over the course of his career he's grown from a bartender in West Hollywood in 1973, to bar owner in 1989, to television personality in 2011. 
On TV, Taffer is known for his tough-love approach to rescuing bars that are suffering. "Bar Rescue" follows the celeb as he lends his expertise to real bar owners struggling to keep the doors open, per IMDb. The pandemic put the show on pause, People reported, but this personality is still entertaining people on screens nationwide. 
Fans love to watch this Taffer, but when a fan asked him about the potential of future collaborations with Food Network chefs on his website, his response indicated that there are contractual limitations on who he can film with. Since then, however, something has changed.
Taffer, Irvine transcend contracts to work together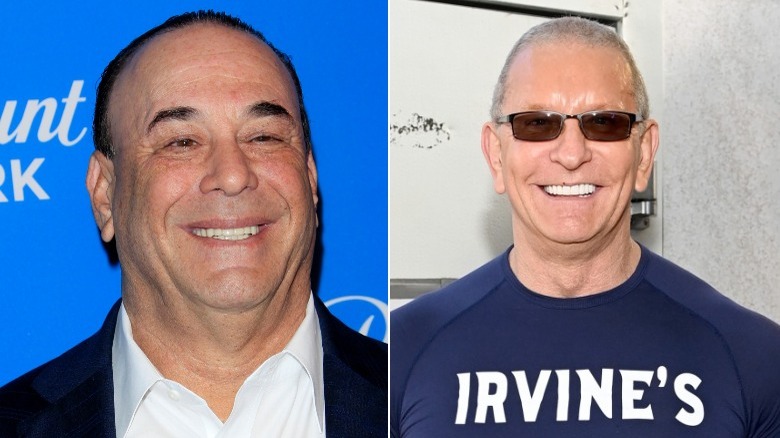 Dave Kotinsky/Getty & Kathy Hutchins/Shutterstock
Jon Taffer shares his business and restaurant expertise on television regularly, most recently through a collaboration with Robert Irvine that plays on discovery+, according to the Food Network. But, before this show aired, when a fan asked what other celebs he might want to work with in a Q & A on his website, Taffer shared that he was limited in that regard.
The fan asked the television personality whether he would want to collaborate with Gordon Ramsay, Robert Irvine, or Bobby Flay on a show in the future.
"Our problem is that we're on different networks and legally, I'm not sure that would ever happen," he said, noting that he would love to work with these chefs and a number of others. "... unfortunately networks and contracts preclude so much."
But, Taffer's new show with Irvine, "Restaurant Rivals: Irvine vs. Taffer," premiered in March, according to a press release from discovery+. On the show, the two of them compete to see who can best revive failing restaurants. Each of the pair has 24 hours to give a restaurant a makeover. The Wrap reported that the two have different approaches to restaurant revival, noting that fans have long awaited this duo's debut. Irvine's belief that the menu is the most important part of dining counters Taffer's mentality that the entire experience must be considered equally.