The Tragic 2018 Death Of Food Network Star Judson Todd Allen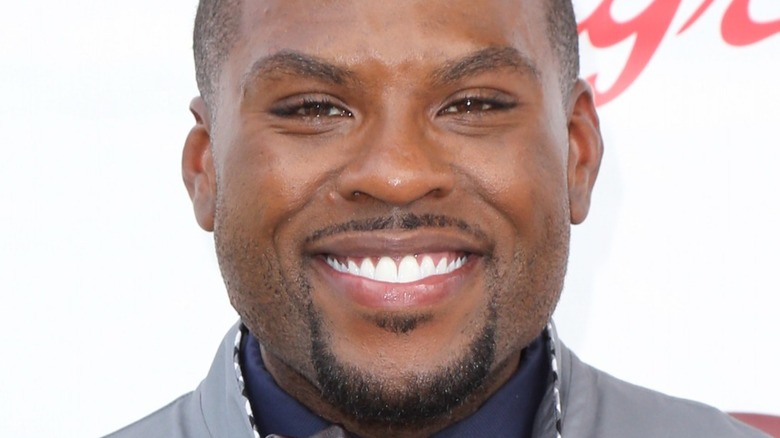 David Livingston/Getty Images
Judson Todd Allen, who made a name for himself as a finalist in the eighth season of Food Network Star, died suddenly in the Spring of 2018, according to the Chicago Tribune. The Chicago native who called himself the "Architect of Flavor," became known for his use of spices in his cooking, which drew upon his family's New Orleans roots.
Not only did Allen leave a legacy on the Food Network, he worked as a private chef for several celebrities and was the head chef of a restaurant in Chicago's Fulton River District called Taste222. His impressive cooking chops didn't appear out of thin air, however. Allen studied at top schools, including Paris's Le Cordon Bleu and the Ritz, per the Crusader Newspaper Group.
Allen created what he called "the Spice Diet," a way of eating that replaces unhealthy habits with flavorful alternatives. The idea for this diet came from the chef's need to lead a healthier lifestyle.
Allen dies of heart attack after journey to healthy lifestyle
"The Architect of Flavor," Judson Todd Allen, was renowned for flavorful execution in the kitchen, according to the Chicago Tribune. The Chicago area chef died suddenly of a heart attack in 2018. Those who worked with Allen said he was a positive force in the workplace. "He was an absolute joy to be around every single day," Liz Thompson, a founder of the restaurant where Allen worked, told the Chicago Tribune.
Taste222, where Allen served as head chef, tweeted a statement when he died paying tribute to his work and his spirit, writing, "We'll never forget his passion for food in creating our menu and highlighting the flavors and spices he loved. We'll also miss his smile and passion for people as he was a cherished part of Taste 222 and Cleveland Avenue families."
The "Food Network Star" finalist was dedicated to eating healthy after a struggle with food addiction, which he opened up about in an interview with Illinois Alumni. Coworkers were shocked to hear of his death because of his apparent healthy lifestyle.