The Sad Truth Of Clarissa Dixon Wright's 2014 Death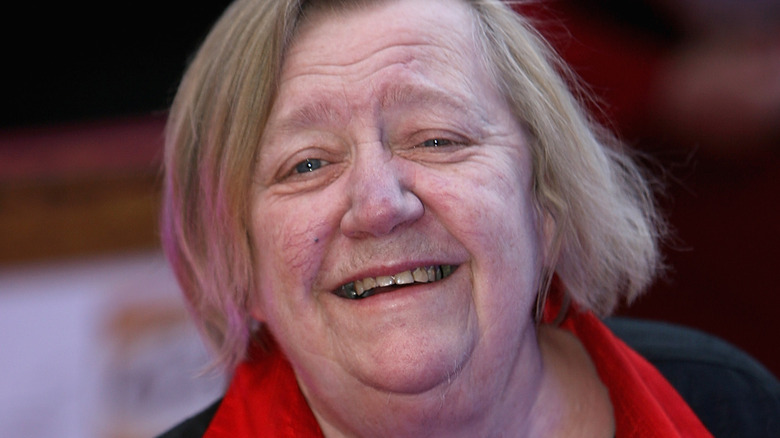 Dan Kitwood/Getty Images
We may receive a commission on purchases made from links.
Clarissa Dixon Wright, co-star of what Eater and Saveur have called one of the best cooking shows ever made, died in 2014 after living a lifetime of hardships and making a name for herself in the culinary world. The "Two Fat Ladies" co-host was born into an affluent life and practiced law before eventually turning her attention toward cooking, per the BBC. The popular show, which she hosted with chef Jennifer Paterson, aired on both the BBC and Food Network, according to the Los Angeles Times. On the program, the two culinary experts drove a motorcycle with a sidecar around the U.K., cooking along the way.
The show, which aired in 1996, took off and kickstarted Food Network's popularity. Wright and Paterson were known for their humor, which was often crass and impolite. Unabashed in their inclusion of high-fat ingredients, the duo shaped the network into a major player in pop culture (via Chicago Tribune). The show was so popular that QVC sold 2,000 copies of their cookbook, "Cooking With Two Fat Ladies," in 10 minutes in the U.S.
Wright succumbs to unknown illness at 66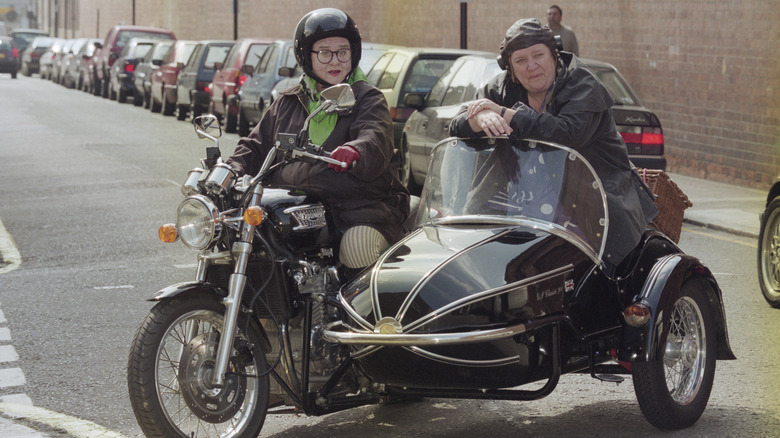 Larry Ellis Collection/Getty Images
Co-star of the show "Two Fat Ladies," Clarissa Dixon Wright, endured many struggles before achieving fame on the BBC and the Food Network, according to the Los Angeles Times. She overcame abuse, alcoholism, and homelessness and eventually died after suffering from an "undisclosed illness" in March of 2014, per The Washington Post. The chef and television personality was born into affluence in 1947 to an abusive surgeon and an Australian heiress. After her mother died, Wright fell into alcoholism and lost her position as a lawyer. She then spent the majority of the money from her mother's inheritance on alcohol and descended into a period of experiencing homelessness.
At this turning point, Wright began seeking gigs cooking in clubs and peoples' houses. For over a decade, as she recovered from alcoholism, Wright worked in Notting Hill's Books for Cooks. Then she ventured into catering, worked on a yacht, and continued to expand her culinary horizons, according to the BBC.
Wright was 66 when she died. Prominent figures in the culinary sphere, including Jamie Oliver and James Martin, mourned her loss online (via Digital Spy).