How Much Do Tropical Smoothie Cafe Workers Typically Earn?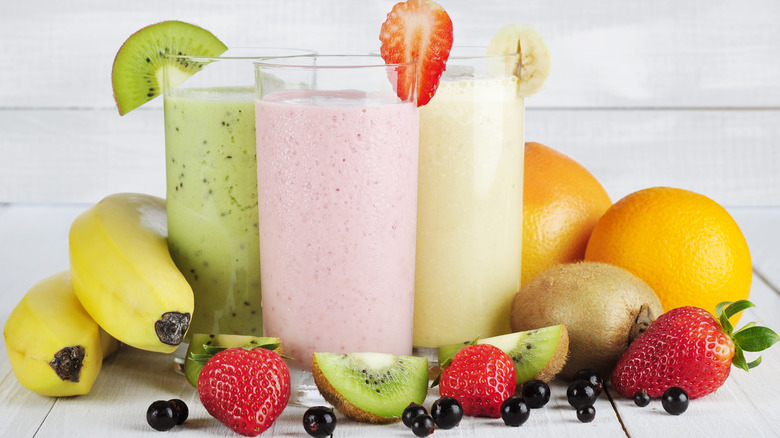 mama_mia/Shutterstock
Smoothies may not be everyone's cup of tea, but that hasn't stopped Tropical Smoothie Cafe from making a successful business out of them. Founded with a single location in Destin, Florida in 1997, the company explains that more than 1,150 Tropical Smoothie Cafe locations now exist throughout the U.S.
Perhaps accepting that smoothies aren't for everyone, the business also offers a vibrant food menu with options including flatbreads, salads, and sandwiches, helping to achieve overall sales of $948 million, reports Restaurant Business. With revenue of that magnitude, it's probably reasonable to expect that Tropical Smoothie Cafe workers earn a decent wage.
Job satisfaction in the U.S. is the lowest it has been for 20 years, according to MetLife — so employers would be mindful to consider salaries that are appropriate for their workers. It appears that Tropical Smoothie Cafe has some way to go, with the company receiving a salary satisfaction of just 31%, reports Indeed. So, let's look into exactly what Tropical Smoothie Cafe pays its employees.
The company's CEO believes better pay means improved performance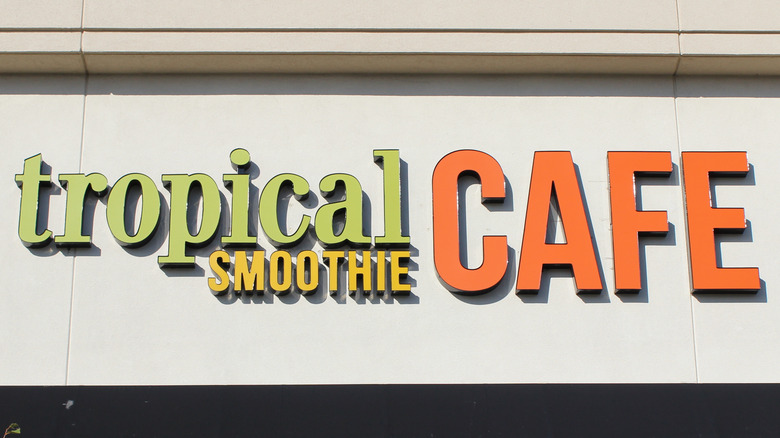 Jon Kraft/Shutterstock
According to Glassdoor, crew member is one of the most popular jobs at Tropical Smoothie Cafe. This role, according to the company, involves accurately detailing customer orders, cleaning, and taking out the trash. It turns out that this role is rewarded with an average annual pay of $27,674 ($12.07 per hour). Cashiers, meanwhile, are reported to earn $27,438 a year, while smoothie makers take home a higher wage of $29,176.
Slightly higher up the chain are shift leaders, earning $13.14 an hour (or $29,931 annually), while shift managers can make $35,895 annually. The real big bucks start to fly in when people reach the managerial level, with assistant managers earning $48,520, managers making $59,604, and general managers achieving $85,711.
In addition to salaries, Indeed notes that Tropical Smoothie Cafe offers a number of employee benefits, including flexible working, bonus opportunities, and employee discounts. However, Insider explains that Tropical Smoothie Cafe's wage structure is determined by franchisees, meaning that pay could fluctuate between locations. The company's CEO, Charles Watson, argues that stores that pay the highest wages also have the best performing staff.