Ree Drummond's Favorite Chicken Dinner Is Mindblowingly Simple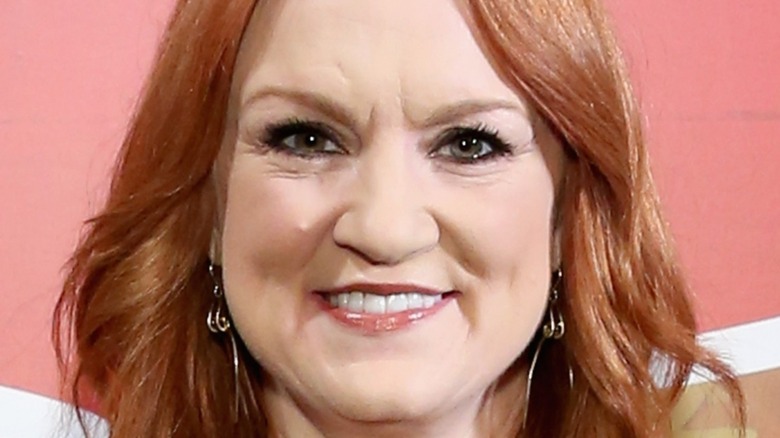 Monica Schipper/Getty Images
The ultimate roasted chicken is defined by juicy meat, crispy skin, and delectable flavor, per AllRecipes. But accomplishing this goal often requires the addition of seasonings and fats and any number of other ingredients. That doesn't mean you have to be a professional to prepare a top-notch dish. Plenty of simple recipes exist that can deliver perfect roasted chicken.
Ree Drummond simplifies the process in her favorite weeknight meal, roasted chicken legs with lemon marinade, according to the Food Network. She first appeared on the popular television network in 2011 and has since become a household name, known for her family-oriented comfort food and a down-to-earth, approachable culinary style, Showbiz CheatSheet explained.
To make Drummond's go-to dinner, you'll need only six ingredients, the recipe on the Food Network indicates. This dish comes together in a snap and is cost-friendly for family meal prep. The TV chef claims her roasted lemon chicken legs are also the perfect picnic food because they don't require any utensils, and they taste equally delicious served cold.
Lemon chicken makes for versatile meal prepping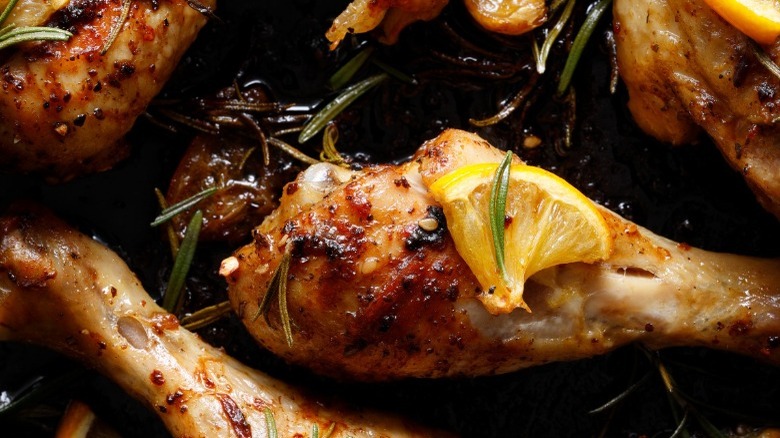 Zi3000/Getty Images
If you're looking to jazz up your boring roast chicken routine, Ree Drummond's favorite roasted lemon chicken thighs are a great place to start. According to her recipe on the Food Network, the five ingredients you'll need other than the meat are salt and pepper, olive oil, and garlic. This recipe requires minimal equipment — a sheet pan and a gallon-sized plastic bag.
To get started on this simple lemon chicken recipe, Drummond simply squeezes the juice from six lemons into a plastic bag. Then, she gives the garlic a good smack with the back of her knife and tosses the cloves into the bag with the rest of the ingredients, including the lemon rinds. After giving the bag a shake to evenly distribute the marinade, she stashes it in the refrigerator for a minimum of 30 minutes to allow the flavors to develop.
Once the chicken thighs have bathed in the marinade, The Pioneer Woman places them on a baking sheet and roasts them for 20 minutes. Cooking Light reported that the final result is a dish you can pair with almost any side you want.