McDonald's Is In On The Joke About Its Ice Cream Machines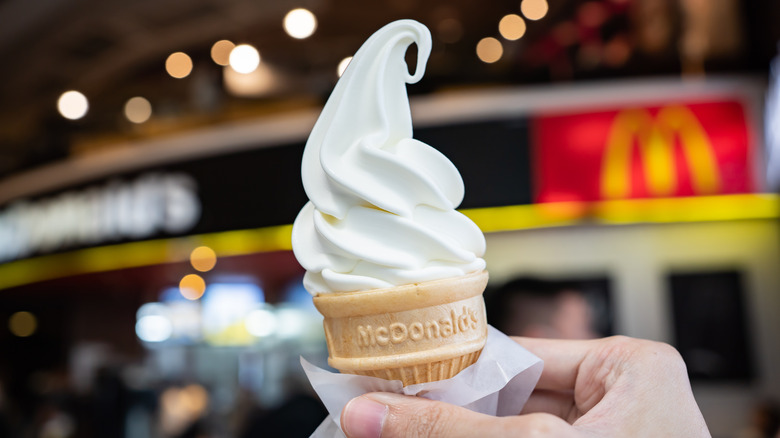 Wachiwit/Shutterstock
We have all been there. You roll up to your neighborhood McDonald's, ready to order your medium McNugget meal and an M&M McFlurry. You're next in line. Your mouth waters thinking of the delicious ice cream dessert you're about to devour. You go to order your meal and the moment the word "McFlurry" leaves your mouth, the worker at the fast-food chain replies, "Sorry, our ice cream machine is broken." You knew it! Of course, it's broken, it's always broken.
It is well known to anyone who frequents McDonald's that there is a large chance if you want an ice cream dessert, its ice cream machine is broken. There's literally a whole website dedicated to their broken machines, mcbroken.com where you can look up if machines are broken in your area. There have been petitions and lawsuits regarding the broken machines, but the legend lives on. If you order ice cream from McDonald's, there's a chance the machines are broken down.
Its social media is ready for anything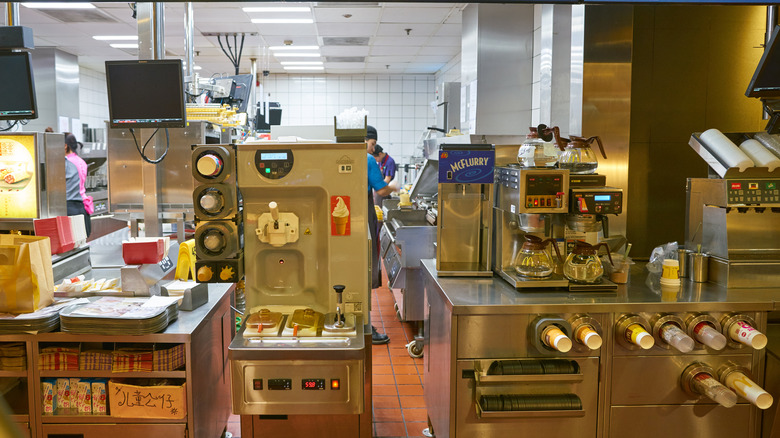 Sorbis/Shutterstock
There are endless jokes and memes on social media regarding why the ice cream machines at McDonalds break. Just take a look at anything from TikTok to Reddit to Twitter, customers and haters alike have created endless jokes about the machines. Like this TikToker @official_azz or any of the memes compiled from Know Your Meme.
This is such a well-known fact that the chain itself is even getting in on the countless memes that have taken place over the years. It started in 2020 with a short and simple tweet,"We have a joke about our soft serve machine but we're worried it won't work" and it has taken off from there. From October 2020 into 2021, McDonald's Twitter answered countless tweets about the machines being down letting people know the real reason the machines always seem to be broken. According to McDonald's, machines are self-cleaned every 24 hours, claiming they were "high tech." 
The establishment recently posted a video on Instagram making a joke about their social media team preparing for all the tweets about broken ice cream machines and all the replies they will be sending. It seems like the fast food chain is obviously very aware of the situation. And while it look for fixes, it also want in on the joke.