What To Order At Nando's If You Want To Eat Like Prince Harry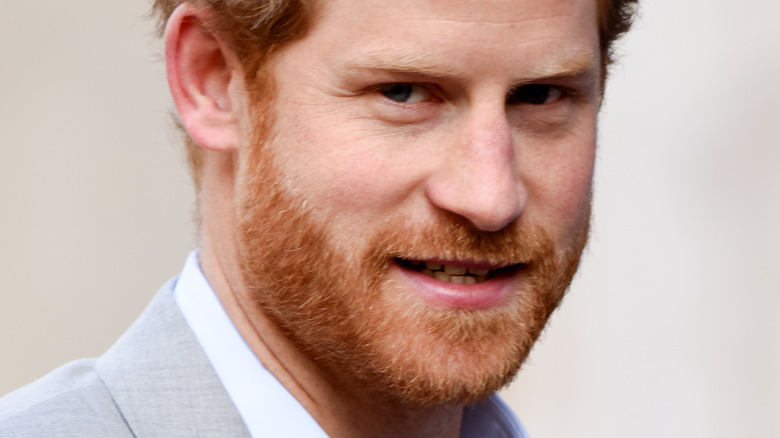 LINGTREN.COM/Shutterstock
While he may be royalty, Prince Harry is much more down-to-earth than you might think — especially regarding his go-to meals. The Duke of Sussex's love of fast food started at a young age, but not for the reason that you might think. "I remember the Princess came into the kitchen one day and said, 'Cancel lunch for the boys I'm taking them out, we're going to McDonald's," shared Darren McGrady, a former chef at Buckingham Palace, with Marie Claire. While McGrady insisted that he could prepare McDonald's style cuisine, aka burgers, Princess Diana explained, 'No, it's the toy they want."
Nowadays, the Duke of Sussex has adopted a well-rounded diet — Prince Harry typically eats foods such as roasted chicken, kale, and quinoa. That said, every once and a while, the father-of-two enjoys a fast food fix. In an interview with Vanity Fair, Meghan Markle revealed that her husband is one of In-N-Out Burger's many devotees, referring to this burger chain as his "favorite." "There's one at the halfway point between L.A. and our neck of the woods," the former actress explained. "They know our order." While Prince Harry is certainly a fan of American chains, he also sticks to his roots and loves a cheeky Nando's. If you want to eat like a royal, make sure to order these mains and sides the next time you hit up this peri peri chicken joint. 
Prince Harry doesn't like his peri peri chicken too spicy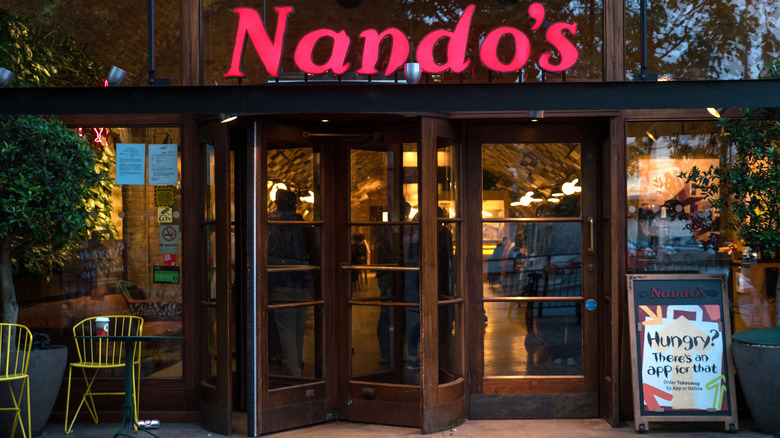 pio3/Shutterstock
While Nando's is often associated with the UK, this peri peri chicken chain was actually founded in South Africa in 1987 (via Nando's). The flagship food at Nando's is marinated chicken, which marinates in a peri peri sauce for a full day in preparation for grilling, as noted by The Guardian. Customers can order the famous chicken at various heat levels, from "Plain-ish" all the way up to "Xtra Hot". The first Nando's did not open in the UK until 1992, and now there are approximately 458 locations spanning the UK and Ireland (via The Guardian).
Prince Harry was visiting one of those Nando's locations in Fulham Broadway, London, when he picked up an order of "pitta with extra cheese and a side of creamy mash, along with a double chicken wrap with chips," as noted by the Mirror. The Duke of Sussex, who also paid for water and soda, was not dining alone but sharing the meal with a friend. While his dinner date was not his brother, Nando's also happens to be the British fast food Prince William loves. 
If you aren't a fan of spice, then you and Prince Harry have something in common. According to the Mirror, the Duke of Sussex ordered a lemon and herb-flavored double chicken wrap, which is one of the least spicy peri peri chicken varieties available.