Giada De Laurentiis And Her Family Take On The Old-School Pepsi Challenge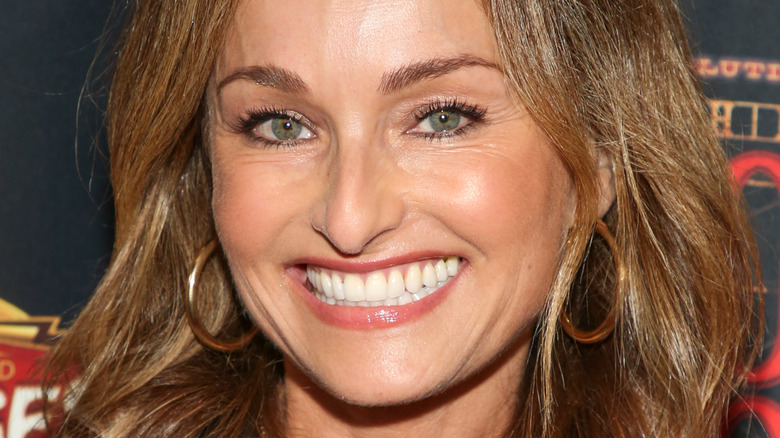 Paul Archuleta/Getty
Ah, Coke vs. Pepsi, the age-old battle. Whether you are in a restaurant or on an airplane, most of the time, establishments will only offer one or the other. And while you might have a preference between the two, many people can't really tell the difference between Coke and Pepsi.
In his book "Blink," Malcolm Gladwell broke down variations between the colas, describing Pepsi as having a "citrusy flavor burst, unlike the more raisiny-vanilla taste of Coke." According to LinkedIn, not only does Pepsi feature the additional ingredient of citric acid, but this soda also includes 41 grams of sugar per 12-ounce can, relative to Coke's 39 grams.
While the ingredient profiles and flavors may vary slightly, it's still puzzling to distinguish between Coke and Pepsi, especially with a blindfold on. Back in 1975, the Pepsi founder concocted a marketing ploy that pitted these soft drinks against each other.
Individuals were asked to try both sodas blindfolded and express which one they liked better. Pepsi later revealed that its product won the contest, with 52% of the votes. 42% of the voters chose Coke and 6% did not have a favorite (via Business Insider and North East News).
Giada De Laurentiis decided to bring back this competition with her family, showcasing the friendly competition on her TikTok. While the "Everyday Italian" star's family didn't express which soda they liked better, they did attempt to see whether or not they could taste the difference between Pepsi and Coke.
Giada De Laurentiis could easily distinguish between Pepsi and Coke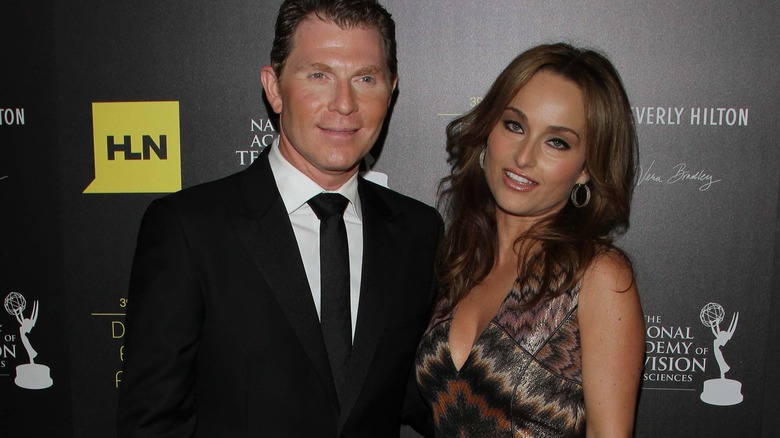 s_bukley/Shutterstock
Giada De Laurentiis took to TikTok to share some good old-fashioned family fun! The Food Network star, along with her daughter Jade and boyfriend Shane Farley, partook in the Pepsi vs. Coke challenge to see who had the most attuned palate.
While Jade initially thought it would be easy to identify which soda was which, De Laurentiis's daughter struggled to make a distinction. Meanwhile, the mother-of-one immediately recognized which sample was Coke.
Upon learning she was right, De Laurentiis started jumping up and down in excitement, saying, "I won, I won, I love winning, it feels so good." Meanwhile, De Laurentiis's boyfriend guessed incorrectly, mistaking the two sodas for each other.
In the comments section, many fans remarked upon the competitiveness the contest brought out in De Laurentiis. One user wrote, "Giada needs to be #1 all the time," while another commented, "Giada needs to win LOL she's so competitive."
While the Rome native may like winning, she certainly does not enjoy losing. In one notable "Iron Chef" battle, De Laurentiis and Bobby Flay lost to Rachael Ray and Mario Batali. In an interview with Today, De Laurentiis revealed, "I did not talk to him [Bobby Flay] for eight months" after they lost the contest and blamed her team member for taking the competition too lightly. Some people speculate that this contest is also the reason there's tension between De Laurentiis and Ray.