GBBO Winner Nadiya Hussain's Mom Thinks It Would Have Been 'Great' If Her Brother Had Actually Won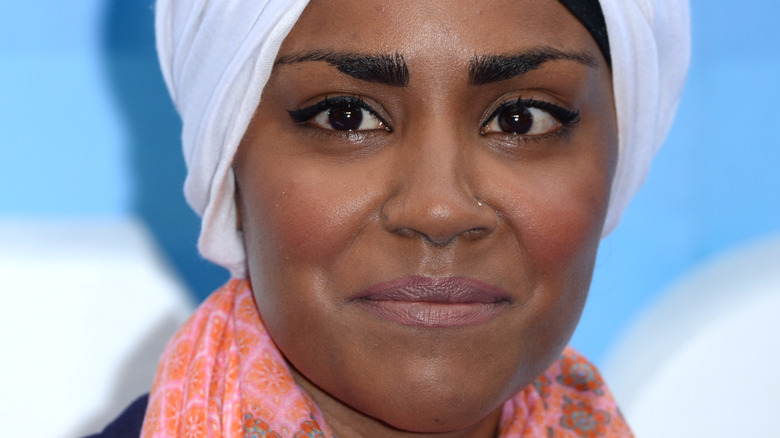 Anthony Harvey/Getty Images
Since winning the sixth season of "The Great British Bake Off " in 2015,  Nadiya Hussain has been very busy. She's one of the most successful winners of the show so far. Currently, she's hosting "Nadiya's Everyday Baking" on BBC 2. She even traveled to the United States to visit Louisiana and California to explore modern American cuisine and how the migrant population is making its mark on the landscape. She's also written more than a handful of books, including a series of children's books featuring the Amir sisters (via Nadiya). In 2019, she was awarded an MBE (Member of the Most Excellent Order of the British Empire) for her contributions to the culinary arts and broadcasting, Stylist reports. According to Heart, she was even selected to create a cake for Queen Elizabeth II's 90th birthday in 2016, making a three-tiered orange drizzle cake.
Despite all of the accolades and success, sometimes our mothers can be just the thing we need to take us down a peg or two, and Hussain's mother is no different.
What Nadiya Hussain's mom had to say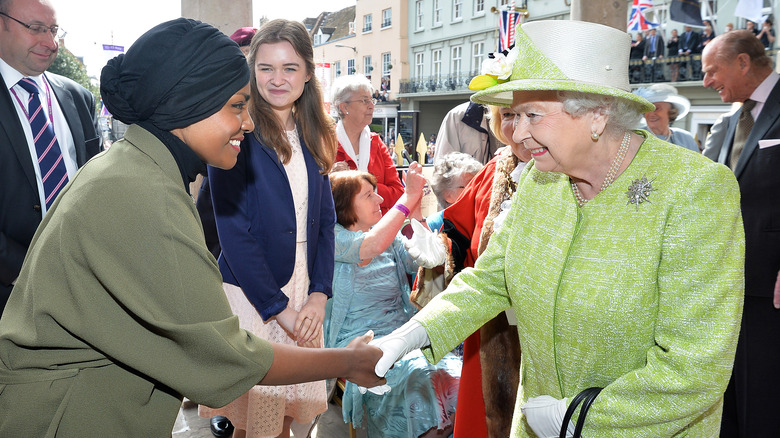 Wpa Pool/Getty Images
Nadiya Hussain recounted the story of how her mother said, "It would've been so great if [her] brother won Bake Off" when speaking on the December 9 episode of the Table Manners podcast. During the finale episode, when Hussain presented her cake to her family (which included her parents and her brother Tamal), she was slightly leery of what her mother would say. The cake was nice, but "Tamal's is a bit better," was her mother's judgment. During the car ride home, Hussain's mother lamented the fact that Tamal didn't win "The Great British Baking Show."
And it's not the first time Hussain's mother has turned her nose up at her daughter's cooking. When speaking with Off the Menu podcast hosts Ed Gamble and James Acaster, Hussain said that her mother is judgmental and doesn't like what she makes because it's too British and needs "modifying." Often Hussain will get a call from a sibling complimenting the meal because her mother gave it to them instead of eating it herself. "She will [either give it away] or take the English out of it and make it Bengali. Even if I make some bread, she's like, 'This is too English for me,'" Hussain said. It's nice to know that our mothers can remind us we're still just regular people, star baker or not.