Why You Can't Spiralize Avocado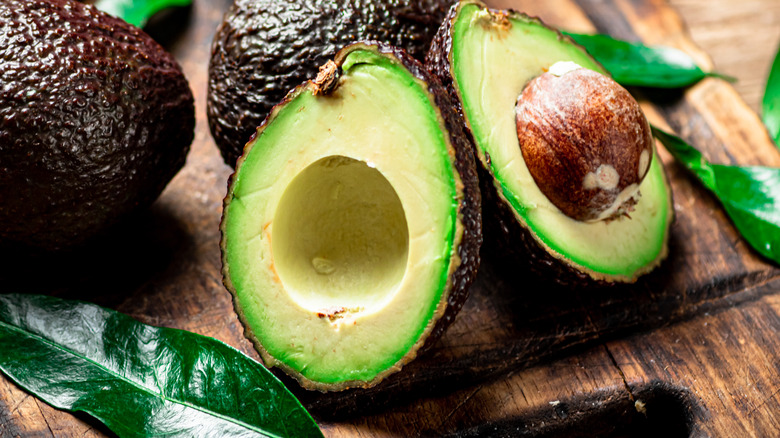 Olesia Shadrina/Getty Images
Spiralizing is a fast and fun way to replace pasta with vegetables that will still hold all our favorite sauces. After Danny, from Danny's Chinese Kitchen coined the term "zoodle" for the innovative spiralized zucchini dish he developed for his gluten-allergy customer, chefs started using the spiralizing strategy for all kinds of vegetables. It's a great option for beets, carrots, cabbage, and more.
One food favorite that will not cut it in the spiralizer, though, is the avocado.
According to CNN, Americans' love affair with avocados continues to hold strong. The demand has been on such an upward trajectory over the last decade that today the market is seeing a glut of supply and a welcomed (if temporary) price drop in avocados.
That still doesn't make them ripe for spiraling.
Allrecipes notes that sure, most of us would swoon for a beautiful plate of angel hair avocado, but alas, all that good fat that has our hearts literally loving avocados is also tough to ribbon. A medium avocado nutritionally boasts 10 grams of fiber, 15 grams of monounsaturated fat, 4 grams of polyunsaturated fat, and no cholesterol to speak of, says Harvard T.H. Chan School of Public Health, but they still do not have the structure it takes to run them through a spiralizer with much consistency.
Of course, that doesn't mean we impulsively relegate them to guacamole and avocado toast. There is a lot more we can do with the avocado, ribbons not required.
If you're an avocado, you don't need to spiralize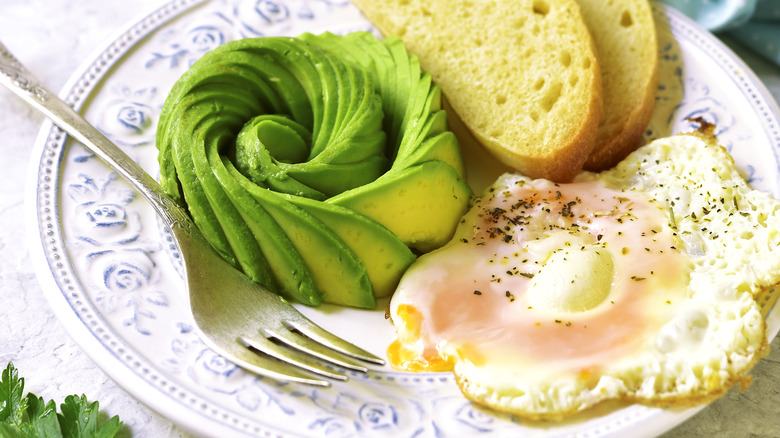 Lilechka75/Getty Images
Who wants to be a zoodle anyway? So what that zoodles are hitting their stride like never before and scoring cultural accolades, like Scrabble rights for instance. As NPR reports, the word "zoodles" is now an official Scrabble word (worth 17 possible points).
It's fine. There's more to life than being a zoodle. How about a rose? Healthy Nibbles and Bits will walk you step by step how: With a simple paring knife, a not-too-ripened avocado, and a sprinkle of lemon juice, you can thin-slice your way into a mini avocado rose to add panache to your avocado and fried egg plate.
Let's also keep in mind that the avocado needn't compete with a bunch of zoodle veggies, since avocado is, after all, a fruit. It is a fruit with muscle. Chipotle found that out the hard way when they merely mentioned in the fine print of their financial report to investor relations a sidebar comment about avocado supplies a few years ago. Twitter came alive with worried guacamole lovers, so much so that The Washington Post published a piece encouraging people to stop panicking.
If you are the most-loved fruit, you do not need to spiralize.