You Need To Try Blake Lively's Boxed Mac And Cheese Hack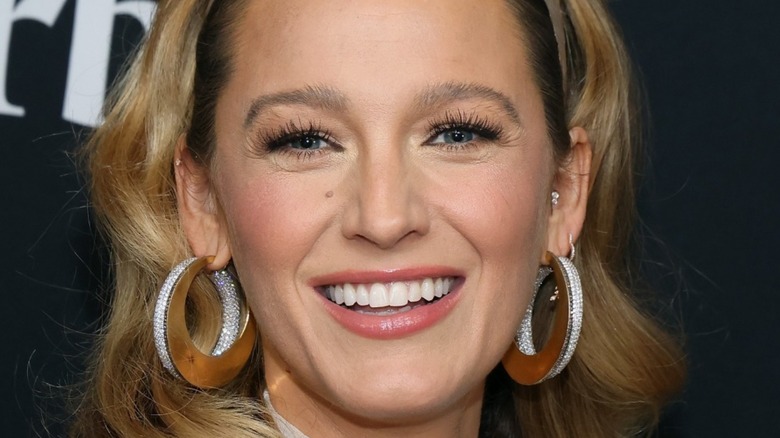 Taylor Hill/Getty
Blake Lively is a lot of things: an actress, director, business owner, and mother. But the "Gossip Girl" star also happens to be the hostess with the most-ess. Many of Lively's close friends have praised her hosting abilities. On "Watch What Happens Live with Andy Cohen," when Amber Tamblyn was asked which "Sisterhood of the Traveling Pants" co-star makes the best host, she immediately responded by saying, "Blake, hands down" (via YouTube).
Meanwhile, although Lively doesn't drink alcohol, the "Simple Favor" star still makes a mean cocktail. When Lively posted an Instagram  advertisement for "Betty Buzz," her non-alcoholic mixers brand, her close friend Gigi Hadid responded with the best praise. "Hi what's ur rate for 3 hrs of bartending 4 bday weekend ... nothing hits like one mixed by B," the model commented. Looks like Lively might even be able to add the title of celebrity bartender to her impressive resume!
While Lively may love entertaining friends, every once and a while, she likes hunkering down for a night at home. On occasions like these, there's nothing better than feasting on a bowl brimming with comfort food, and boxed Mac and cheese is one of Blake's favorites.
The Gossip Girl star loves her cheese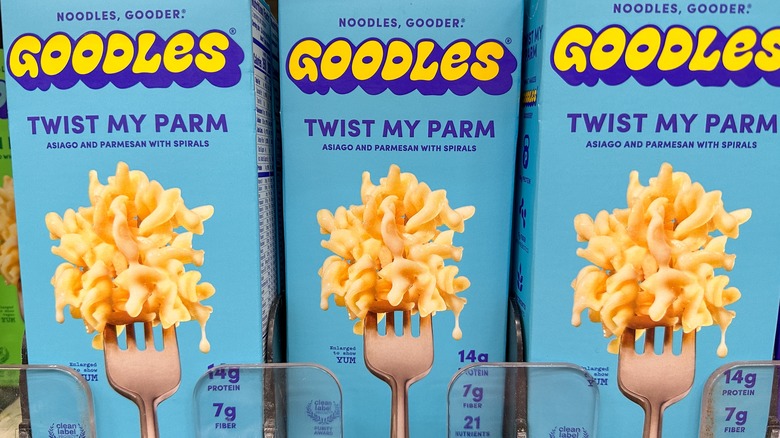 melissamn/Shutterstock
It's no secret that Blake Lively is a foodie. When it comes to the culinary department, the actress has an adoration for many delicacies, including chocolate soufflé, eggs Benedict, and truffle pappardelle from Scalinatella, according to Vogue's video on YouTube. But when it comes to her favorite food of all time, Lively's is pretty simple: melted cheese.
Unsurprisingly, as a melted cheese lover, Lively is also a self-proclaimed "mac & cheese passionate." In a series of Instagram stories, the actress shared exactly how she likes to prepare this classic comfort food (via Pure Wow). The former CW star's go-to Mac and cheese is Goodles Twist My Parm, referring to it as "so damn good." This pasta line was created by Gal Gadot and is inspired by her childhood obsession.
While she may love this boxed variety, she does not follow the recipe on the back of the box. Instead, Lively has developed her own boxed Mac and cheese hack. Lively recommends that you "add a heavy splash of whole milk. Mix in the cheese powder. ⅓ block of cream cheese. And two big handfuls of fresh grated sharp cheddar and/or a hard goat cheese or Gouda." Or you could do as Lively does and add in all of the above — bon appétit!