Some Dark Chocolates Might Contain Two Heavy Metals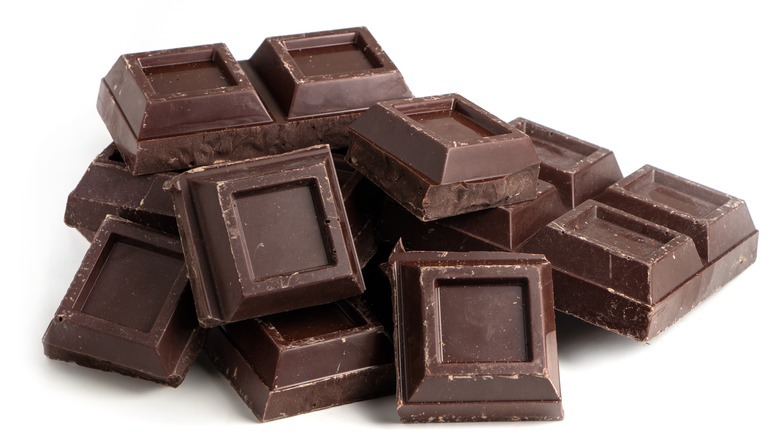 Dmytro Skrypnykov/Getty Images
UPDATE: The National Confectioners Association — which is the leading trade organization for the U.S. confectionery industry — has responded to the Consumer Reports study, stating: ""Chocolate and cocoa are safe to eat and can be enjoyed as treats as they have been for centuries. The California Office of Environmental Health Hazard Assessment (OEHHA) guidelines cited in the Consumer Reports study are not food safety standards. An expert investigation conducted through our prior California Proposition 65 settlement concluded that cadmium and lead are present in cocoa and chocolate due to soil and that bean cleaning during processing cocoa beans reduces lead and cadmium in chocolate products. The products cited in this study are in compliance with strict quality and safety requirements, and the levels provided to us by Consumer Reports testing are well under the limits established by our settlement. Food safety and product quality remain our highest priorities and we remain dedicated to being transparent and socially responsible."
People love dark chocolate for many reasons, from its bitter flavor to its supposed health benefits. You know, all that jazz about how it's much better for you than regular milk chocolate and gives your immune system a little boost. While both of those statements are somewhat true, dark chocolate should still be consumed only in moderation.
According to Healthline, dark chocolate still packs a lot of sugar and calories, but it also contains fiber, lots of good minerals, and heart-healthy fatty acids. As such, dark chocolate can help lower blood pressure, improve cognitive function, and even make you feel happier. But again, dark chocolate, or any kind of chocolate for that matter, should be consumed in moderation.
In fact, during an interview with BBC, nutrition professor Gunter Kuhnle went so far as to say that any benefits from eating dark chocolate were "negligible" when you consider all the sugar and fats also contained in chocolate. Oh, but "negligible" is nothing compared to the bad things — like heavy metals — potentially hiding in your dark chocolate.
Are there heavy metals in your favorite dark chocolate?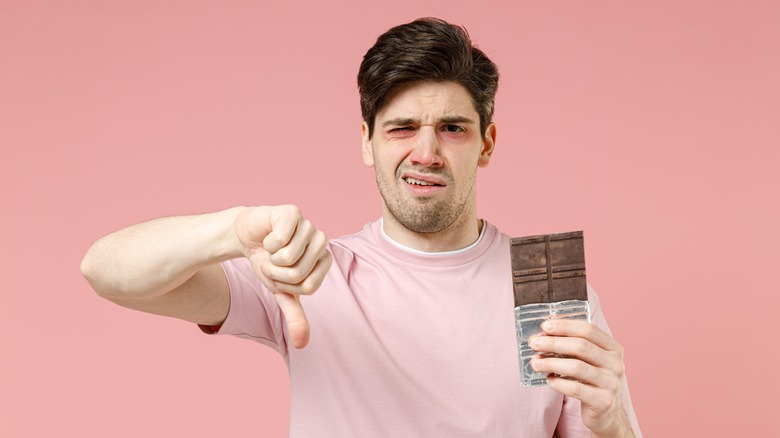 ViDI Studio/Shutterstock
Okay, so dark chocolate might be good for you, or it might be a health-neutral treat, or it could very well pack dangerous ingredients. Consumer Reports recently studied 28 different dark chocolate bars and found that 23 contained high enough levels of heavy metal in a single ounce to prove harmful to adults. Even scarier, five had harmful levels of both heavy metals – lead and cadmium.
According to Forbes, lead and cadmium can increase blood pressure, suppress your immune system, and even damage your organs. Considering the health risks these heavy metals pose, you'd be better off not eating dark chocolate on a daily basis, Consumer Reports research director James Rogers explained in an interview with Today.
So what brands should we be avoiding? The highest potential bars considered to be harmful include Trader Joe's 85% dark chocolate, Theo's 70% and 85% organic dark chocolate, Lily's 85% dark chocolate, and Green & Black's 70% organic dark chocolate. Safer brands include Ghirardelli, Taza, Mast, and Valrhona.